Trekking Agencies Association of Nepal (TAAN) and Nepal Tourism Board (NTB) have purchased rescue materials worth Rs 1 million for the welfare of local and international tourists.
TAAN and NTB have made equal financial contribution in purchasing the materials. TAAN President Deepak Raj Adhikari informed that these materials were bought considering the safety and health of trekkers.
"We had small-sized equipment before but those were not enough," said Adhikari, adding, "Not just TAAN but even the government authorities can use them for the rescue works at times of need."
According to My Republica, a total of 26 different types of rescue materials including helmets, tents, radios, ice axes, mattresses, harness, GPS sets among others have been purchased. Surya Thapaliya, chairperson of NTB, handed over the materials to TAAN President Adhikari amid a function.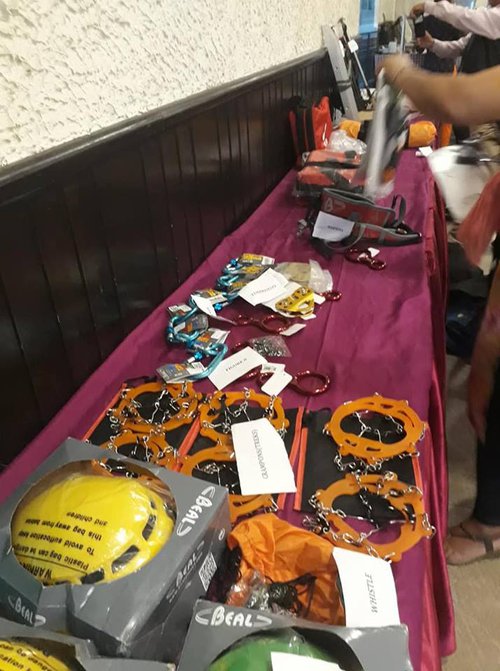 "As we have been doing trekking business, safety and rescue of trekkers is our responsibility," said Thapaliya. As of now, these materials will be kept in Pokhara-based office of TAAN.
"Trekkers sometimes fall down, get injured or lost and stuck in the difficult places. So, a rescue team with proper equipment must be kept ready," said Kedar Sharma, chairperson of Pokhara Tourism Council (PTC).
Caption: Rescue materials purchased by TAAN and NTB.