Even as floods had washed out all his property, including shelter, Arjun Bisku, 62, a resident of Sadakbari, Jhapa Rural Municipality, Ward No 2 Jhapa, a village close to the Indian border, did not get any relief material last year. As he had not obtained the citizenship and landownership certificates, Bishku, a genuine flood victim, did not get the humanitarian assistance provided by the government.
Ineligible for the government's relief, Bishku and his wife lived under the open sky, without any food and water, for five days and finally secured some foods provided by NGOs.
"As floods had washed away our belongings, we survived by drinking water from a nearby tubewell," said Bishku. "We were declared ineligible to government humanitarian assistance because of lack of citizenship certificate. Ten years ago, a team had come to us but did not issue the certificate because we did not have the landownership certificate," said Bishku, a Santhal.
He now lives in a small hut built in public land near a river and has no any landownership certificate either. "My father used to tell me that all the present settlements were covered by dense forests and ours was the only family to live with wild elephants, wild animals and malaria," recalled Bishku, who lives in a flood-prone area of Sano Mai River. Although Bishku's name is in the voter's list, this is not enough to claim citizenship and landownership.
Hem Ram Sahali, 55, has also a similar story to tell. Living in the same area, Sahali has no citizenship certificate and landownership certificate either. "In my own land, I am living as a foreigner without access to the government's services. This is our ancestor's land, where migrants from hills, including Rai, Limbu and migrants from India snatched our land and we were made landless."
Although more than 90,000 Bhutanese, who came to Jhapa and Morang as refugees, have already left for the third country with a citizenship and a large numbers of Nepali from Assam and Shilong, refugees from Bangladesh and others from India have obtained their citizenship cards, marginalized people like Bishku and Ram are still without their citizenship certificate in Jhapa.
For some who have obtained the citizenship certificates, legal problems have arisen for their offspring. Those who have citizenship certificate on the basis of their birth, are unable to transfer the right to make citizenship certificate. Sadhana Rishidev of Maidhar Jhapa has a citizenship certificate issued on the basis of birth. Under this category of citizenship, her offspring cannot secure Nepali citizenship as per the constitutional and legal provisions.
"We have been living in Maidhar for long but we don't have the citizenship certificate. A few years ago, a high level team came and distributed the citizenship certificate to us and many others. We were happy for having a citizenship certificate then. Now, officials are saying that the current act bars citizenship certificate for our offspring. My granddaughter passed 12 class and she wanted to apply for a government job but she does not have the citizenship certificate," said Rishidev. "If my granddaughter, who was born here and grew up in this country cannot get the citizenship, what is the use of my citizenship certificate?"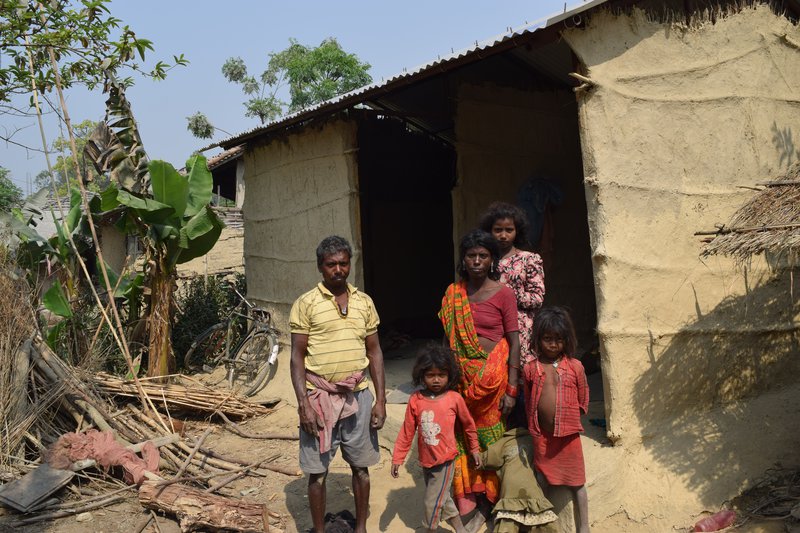 Majority of residents of a Mushar settlement of Lalbandi Municipality, Ward No 5, of Sarlahi District, too do not have the citizenship certificate. With generations living in the area down the centuries, being born and growing up here, they are yet to claim the services provided by the government.
Although twenty-two year old Hema Majhi, a mother of two, is a testimony to the transformation in Lalbandi, her family life remains the same. Along with Majhi, other neighbors have been living in a public land near river and annually they have to shift from place to place to escape floods. However, they are always declared ineligible for government's relief package.
With no landownership certificate, they are not getting the citizenship certificate. As they don't have citizenship certificate, they are unable to enjoy the services provided by the government.
"Of course, our property and houses were destroyed by floods and we were made homeless. We have to wait till an NGO comes to support us."
While walking on the embankment of the river, where shelters are under construction, and families are in temporary housing, one can see the areas affected by the floods. It is also easy to see how people were compelled to defecate openly. Inhabitants often complain of snake and insect bites within their makeshift embankment homes. Twenty-five Mushar families have suffered increased chances of disease transmission from such open excreting.
Jakshi Jhangar, 45, a resident of Naharatole of Rangeli Municipality, Ward No 2, does not own a piece of land and citizenship certificate and has been living on public property for decades.
"I have visited local ward several times but they always said that my evidences were not enough to claim citizenship certificate. I don't know what the officials want more as we were born here and grew up here," asked Jhangar.
These are the tips of the iceberg of Nepalese citizens without citizenship certificate. Tens of thousands of marginalized communities in southern flood prone areas have been living as stateless citizens, having no access to state's services.
Nepal's civil service and persons in politics and civil service are so biased that they don't see the humanitarian situation of these voiceless marginalized communities. Dominated by migrants from hills, Indian state of Assam, Shilong, Bangladesh and other parts of India, margianlised sons of the soil are homeless and stateless.
Lawyers argue that one cannot be declared stateless just on the ground that he or she has not secured a citizenship certificate. Everyone born in Nepal with the commencement of constitution of Nepal 2019 can claim a domicile citizenship certificate. Our constitution says 2019 is the cut-off date for citizenship certificate. "As just one doesn't have citizenship certificate, state cannot say you are stateless. The duty of the state is to investigate who were born here and who have been staying in Nepal and issued the citizenship certificate if they were born in Nepal," said a senior advocate.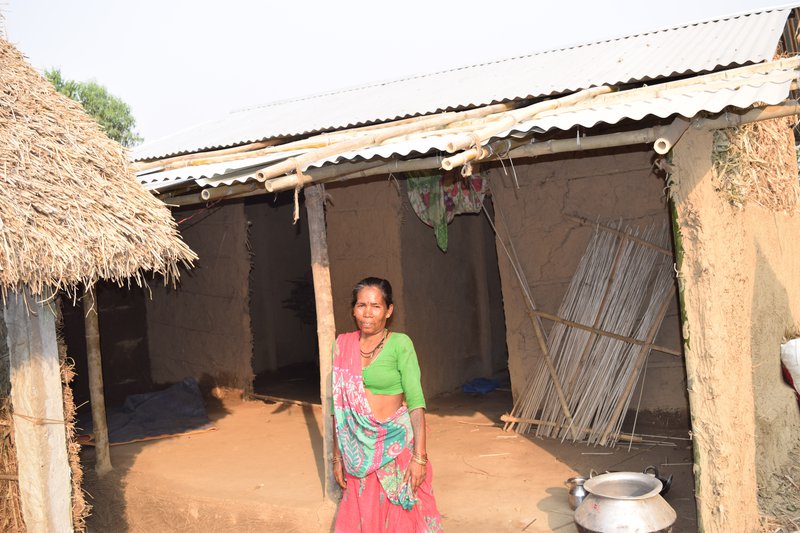 "The problem with citizenship certificate in Nepal is that the officials link citizenship certificate with land-ownership. A landless can be a citizen of Nepal if he was born at the time of commencement of constitution of Nepal 1961," said former Attorney Genearal Badri Bahadur Karki. "It is the misunderstanding and misinterpretation of law and constitution. This issue is also too much politicized."
Whatever the constitution and law say, a large number of Mushar in Jhapa, Morang, Saptari and Sarlhai are living without citizenship. After the political change of 2006, the first step taken by then interim government was the announcement to make a new law to distribute the citizenship certificate to all living in Nepal. They amended the previous citizenship act making the process easier.
The government also distributed tens of thousands of citizenship certificate in the southern plains. However, these Mushar and Santhal were again left out because there is no one to plead for their cause.
"We know Santhals are the sons of the soil and they have been living here for centuries. With no required legal documents with Mushar and Santhal, nobody is willing to recommend them as there is administrative risk involved," said Raj Kumar Yadav, ward chair of Jhapa Rural Municipality-1. "The central government has to take the decision. There is no other way."
Others agree with Yadav, too. "We know that large numbers of marginalized communities have been living without the citizenship certificate. The central government has to send the team to provide the citizenship certificate to those who have been living here for centuries but without landownership," said senior advocate Dinesh Tripathy. "The problem cannot be solved just blaming local levels and local officials. The center has to take steps."
Although they have been living in Nepal for centuries, overwhelming numbers of them do not have land and citizenship certificates. As per the citizenship laws and regulations, a citizen has to go before concerned authority with all recommendations and evidences.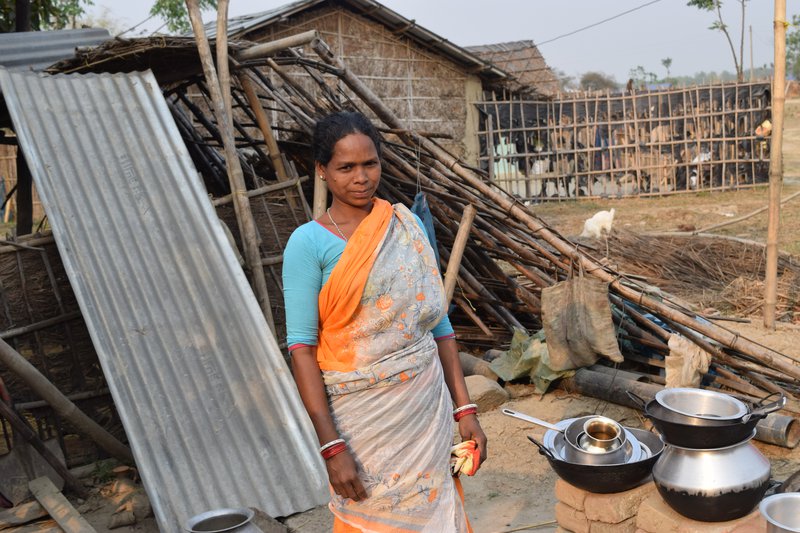 According to a survey report, there are 52,000 Santhal and 234358 Mushar families living in 22 districts of Terai. For instance, Mushar's population concentrated in eight districts of eastern Nepal and Santhal and Rajbanshi ae in Jhapa and Morang.
According to Clause 9 of Nepal Citizenship Act 2063, the right to issue the citizenship certificate is vested on the Chief District Officers. They have been issuing Nepalese Citizenship Certificate by descent, on the basis of birth or by naturalization.
Provisions Related To Citizenship
The Constitution of Nepal and Citizenship Act 2963 and Nepal Citizenship Regulations 2063 have made provisions and processes to obtain the citizenship of Nepal.
According to the Constitution, the persons who have obtained the citizenship of Nepal at the time of commencement of this Constitution and who are qualified to obtain citizenship in accordance with this part shall be the citizens of Nepal.
The following person, who has his or her permanent domicile in Nepal at the time of commencement of this Constitution shall be the citizen of Nepal by descent, a person who has obtained the citizenship of Nepal by descent prior to the commencement of this Constitution, a person whose father or mother was a citizen of Nepal at his or her birth.
A child of a citizen having obtained the citizenship of Nepal by birth prior to the commencement of Nepal shall, upon attaining maturity, can acquire the citizenship of Nepal by descent if the child's father and mother both are citizens of Nepal.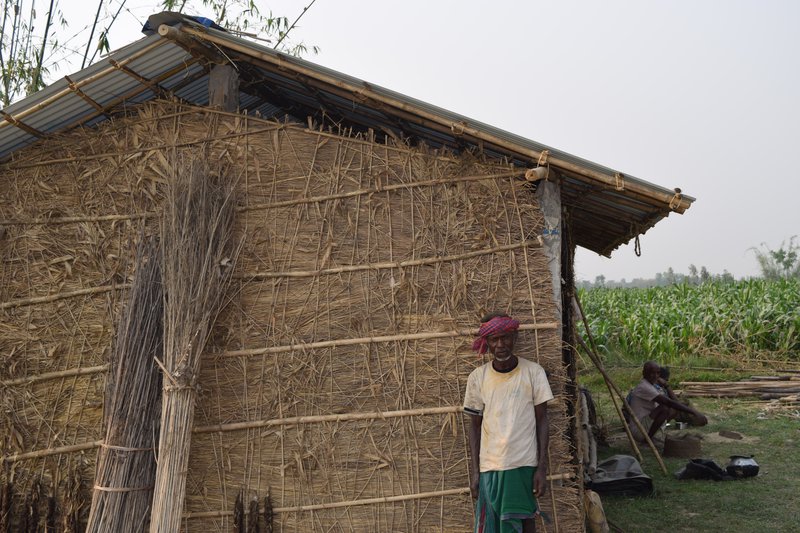 Every minor who is found within Nepal and the whereabouts of whose father and mother are not known shall, until the father or the mother of the child is traced, be a citizen of Nepal by descent.
A person who is born in Nepal from a woman who is a citizen of Nepal and has resided in Nepal and whose father is not traced shall be provided with the citizenship of Nepal by descent.
Similarly, Nepal Citizenship Act 2063 (2006 ) has also made provision on the acquisition of Nepali Citizenship by descent, birth and naturalization. There are provisions and processes to claim the citizenship as per the act.
Nepal Citizenship Regulations 2063 further clarify the process of obtaining the citizenship in the category spelled by Constitution and Law. According to provisions, every individual can apply for the citizenship once he or she reaches the age of 16.
A person born at the time when his/her father or mother is a citizen of Nepal, shall be a citizen of Nepal by descent. Every child found in the territory of Nepal, whose paternal and maternal addresses are undetermined, shall be considered a citizen of Nepal by descent until his/her father or mother are found.
Any person born before 2046 Chaitra 31, Bikram Sambat (i.e. 13, April, 1990 A.D.) within the territory of Nepal and having domiciled permanently in Nepal shall be deemed a citizen of Nepal by birth.
A person desiring to obtain citizenship certificate pursuant to Subsection (1) shall have to apply before holding of the election for Constituent Assembly and the procedure for granting of the Citizenship Certificate shall be as prescribed.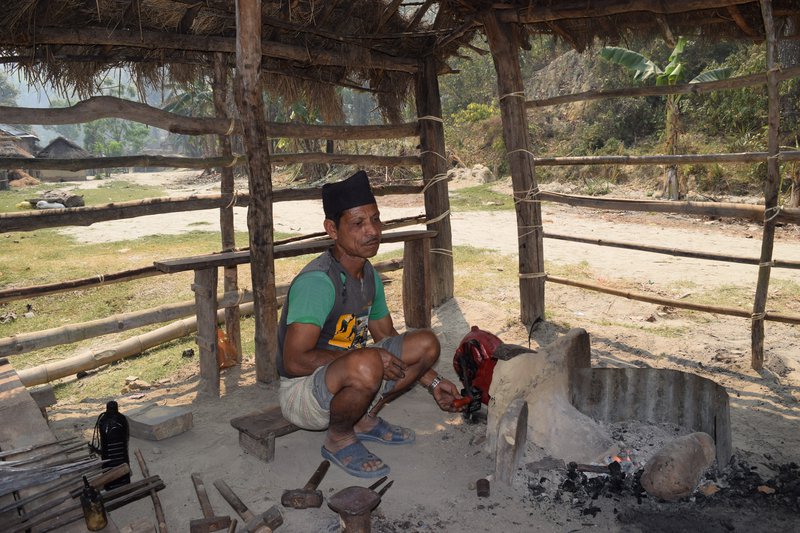 According to law and regulations, Naturalised Citizenship will be provided to a foreign woman married to a citizen of Nepal, a child born to a Nepali female citizen from marriage with a foreign citizen in Nepal and having permanent domicile in Nepal.
According to the Clause 4 of Citizenship Regulations 2063, there are separate procedures prescribed for obtaining the certificate of citizenship of Nepal by birth, decent and naturalization.
The regulation says if a citizen of Nepal who has completed the age of Sixteen years intends to obtain the certificate of citizenship of Nepal will have to make an application, accompanied by the documents, to the concerned Chief District Officer, in the format referred.
According to the act, a citizen needs to present a recommendation made by the concerned Local Body setting out the matter that the applicant was born within Nepal and has been permanently residing in Nepal continually, land ownership registration certificate or tenancy right certificate or household certificate in his or her name or in the name of his or her family or an evidence indicating the inclusion of his or her name or his or her father's or mother's name in the electoral rolls prepared by the Election Commission.
Why Citizenship
As all the state services are tied up with citizenship certificates, it is almost mandatory to obtain citizenship certificate to secure the services provided by the state. As Santhal and Mushar community have been living in flood prone areas, they have been the victims of flood. As they don't have documents, they cannot claim the services and relief.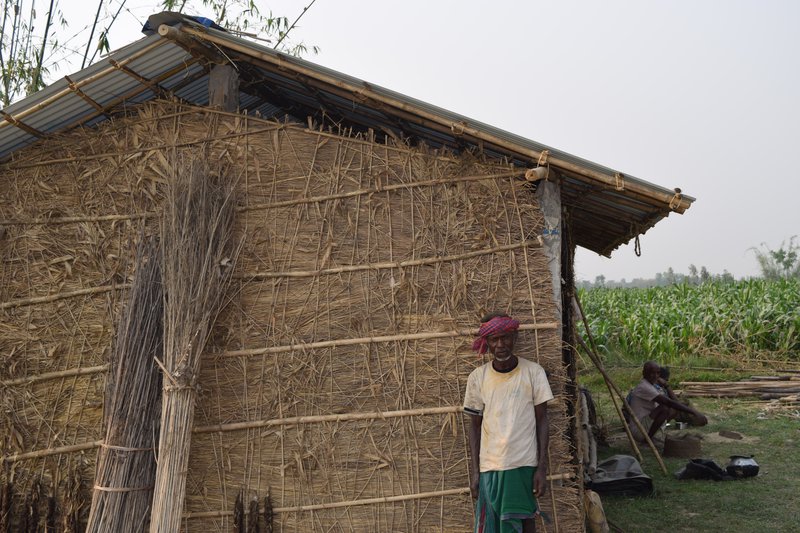 "If there are so many people unable to secure the relief due to lack of citizenship certificate, it the responsibility of state to investigate their cause and provide them citizenship certificate on the spot," said Tripathy. "In the past, these communities did not require citizenship certificate because it was not a prerequisite to acquire service," said senior advocate Tripathy.
As floods and disasters are on the horizon, the government has to take the initiative to provide eligible marginalized community members their citizenship certificate so that they can access the services provided by the state.