Along the rivers up to its sources, of Gandaki (Nepal) or Gandak (India), there are more than two dozen spiritually important places. From Muktichhetra (source) to Hariharchhetra (tail), Hindus believe that spraying water is enough to reach heaven.
Although there are a few religious and spiritual places along Kosi river, people believe that spraying water in Barahachhetra purifies human's sin and gives salvation as the river regarded as originated from Kaushik Saint.
From time immemorial, Kosi and Gandaki rivers have been the lifeline of people and wild animals living in their basins. The rivers have their own ecology. Political boundaries have changed from time to time, but Kosi and Gandaki continue to flow giving happiness and sorrow together to those who live in its vicinity.
As British Colonial power started to think of the water of these rivers as an economic resource on the basis of its hydrology and started to dam them, perception of this region's rivers as a mother and way to heaven came to an end.
In a recent meeting in Patna, Capital of Bihar, communities living along the banks of the rivers shared their perception of their relation with these rivers. "For us, the rivers are necessary for survival. Of course rivers are also the cause of our devastation," said Niraj Jha from Sunsari of Nepal.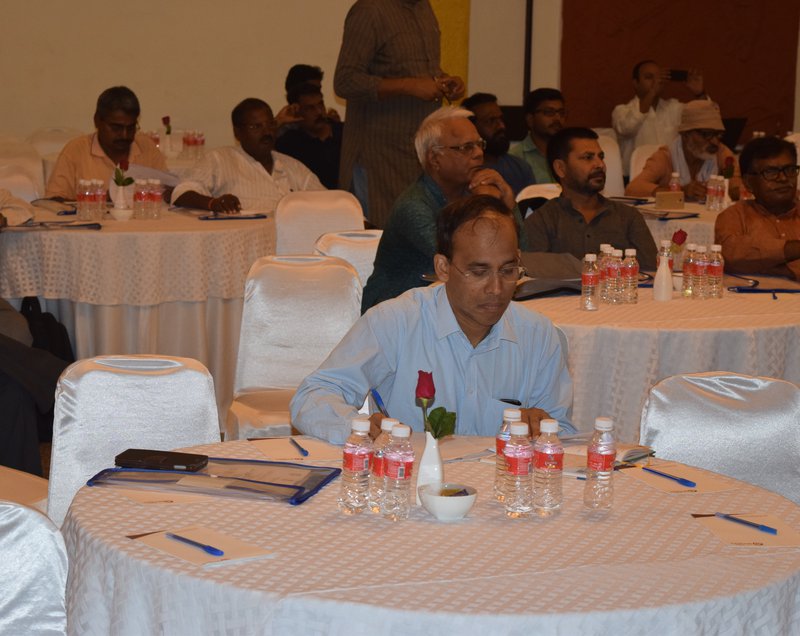 "Rivers have not only been making their life hard, but they have also been a cause for their prosperity. These rivers have also integrated the people living in the basin areas through religion, trade, culture and social interaction," said Pancham Narayan Singh from Birpur India.
As people living in the river basins have been sharing the benefits, they are sharing the sorrows, too. People in the downstream are living under a constant threat of floods. Similarly, communities in the upstream are living under a threat of landslide.
Kosi and Gandak basins cover almost one thirds of Nepal but they are the lifeline of a large portion of Bihar and Utter Pradesh. From Dhaulagiri of west to Kanchenjunga in East of Nepal, the catchment areas of the Kosi and Gandak rivers are so large that many cultures, ethnic groups and religions are living there side by side. Starting from Everest and Tibetan Plateau, Kosi reaches Chatara of Nepal before joining Ganga near Kursela Bihar.
The Gandak flows southeast 300 kilometers (190 mi) across the plain of Bihar state through West Champaran, Gopalganj, Saran and Muzaffarpur districts. It joins the Ganges near Patna just downstream of Hajipur at Sonpur (also known as Harihar Kshetra). Its drainage area in India is 7,620 square kilometers (2,940 sq mi).
"For centuries we used to manage the water in following our own traditions. Gandak links civilizations and brings people closer. However, the situation is different now. With the intervention of the state, the river affairs go under the government's portfolio," said Brij Raj Kuswaha, Nawalparasi, in Gandak Basin of Nepal.
As communities have their own perceptions, policy makers, experts, intellectuals and security experts hold different views on trans-boundary rivers, which is not compatible to that of the local population.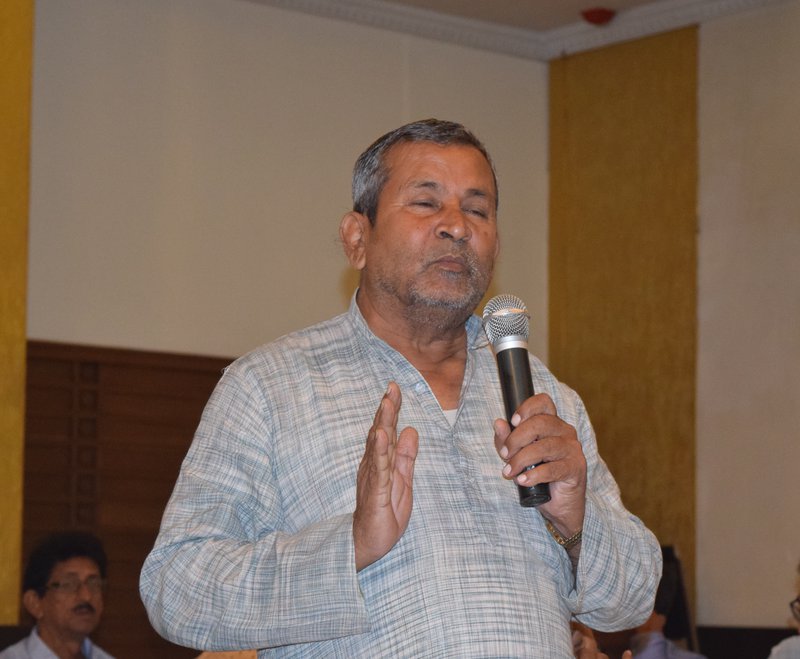 From the perspective of hydro-diplomacy, these rivers are merely resources to be negotiated, controlled and tamed. Based on the notions of sovereignty, there are the issues of prior use and its cost and benefits.
They argue that river water is redistributed installing control and regulating structures such as barrage, dam, embankment and irrigation canal, often dubbed as multi-purpose projects as in the case with the Kosi and Gandak irrigation and power project.
"Trans-boundary river systems shared between India and Nepal account for significant flow of fresh water into the larger Ganges River system which provides water and food security in the most densely populated regions in Bihar and Utterpradesh of India and Terai region of Nepal and beyond," said Shawahiq Siddiqui, Indian Environment Law Organization (IELO), presenting a background note. "However, trans-boundary rivers are seen very differently by the policy and decision makers in the South Asian Sub-continent. In practice and from the perspective of hydro-diplomacy, these rivers are merely resources that have to be negotiated, controlled and tamed on notion of sovereignty and prior use."
States have built dams and embankments, they are unable to control the flood and destruction beneath because there are 6000 small rivers and streams entering into the Ganges plain from Nepal including four majors like Kosi and Gandaki,.
Realizing the damage made by small rivers, Indian and Nepali officials have started annually to conduct an on-site inspection in Nepal's Tarai region to assess the problem of flooding that occurs every year and find ways to combat the crisis. As per the recent agreement reached in 12th meeting of Nepal-India Joint Committee on Inundation and Flood Management (JCIFM) in Kathmandu June 2018, the joint team will annually inspect the flood-prone area in three phases-before monsoon, during monsoon and post-monsoon.
As Nepal has been clearing millions of trees constructing the roads, airports and other infrastructures, more floods will be likely downstream. The recent decision of Nepal government to clear 2.4 million trees in Bara district for the construction of new international airport will open another flood gate to deep southern areas of Nepal and India.
Patna Dialogue
As the crisis of flood and devastation is growing with hostility of the people, recently experts and scholars joined a meeting in Patna to discuss the river dynamics.
In the event organized jointly by IELO, South Asian University, Nalanda Open University of Bihar and Pro-Public of Nepal, civil society members, experts and local communities from both the sides of Kosi and Gandak agreed to revive the river's sanctity with the involvement of community as in the past.
Participated in by renowned scholars, lawyers and experts from Nepal and India, Patna Dialogue on People-Rivers and Governance has stressed the need to reestablish connectivity. With the community's involvement, the rivers will reconnect people of Nepal and India.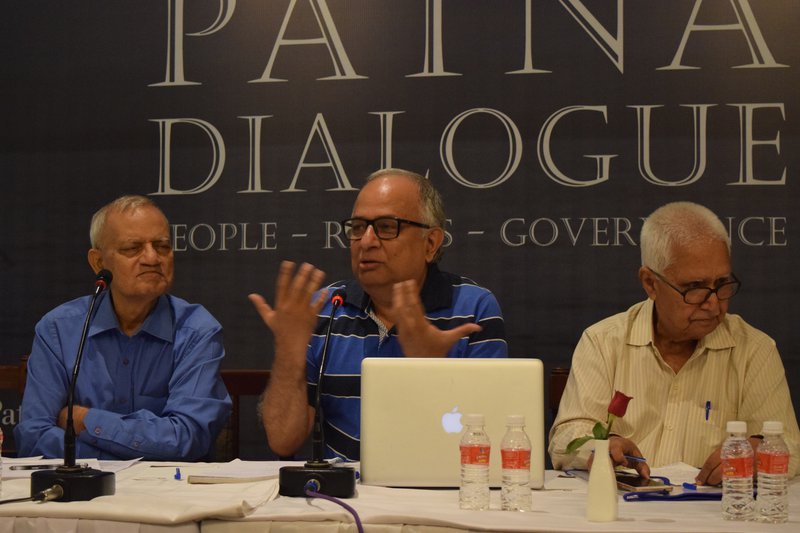 At a time when hydrology and economy are sidelining the community, culture, religion, and civilization connectivity with more intervention from the state, Patna Dialogue has brought alternative ways to the fore for sustainable and community driven approach.
"The voices of communities living in Kosi and Gandak Rivers need to be listened to before taking any decision. They are the people who suffer all the time," said Ajaya Dixit, water expert from Nepal.
River Connects Nepal and India
From time immemorial, Nepal's rivers have connected India and Nepal closely. Through these rivers, scholars, empires, wild lives, saints and common people have moved from here to there. Along the rivers, people lived by cultivating lands and growing food grains.
"Our forefathers knew how to live with Kosi and its floods. Our families were rich due to highest yielding in the bank of Kosi which annually leaves deposit of soil to our land. After construction of dam and embankment, our land has turned as a barren desert," said Pancham Narayan Singh, Lok Bharati Seva Ashram, and Birpur India. "Barahchhetra used to be our most spiritual place but we are disconnecting with it."
The Kosi and Gandak River systems shared between Nepal and India are critical as life and livelihoods of several millions involved in subsistence farming for the living revolved around these shared eco-systems.
"Rivers have their own eco-systems and bodies like humans. They have their own processes of digesting and managing floods. Rivers pass from sources meeting wetlands and flooding lands before reaching the sea. Step by step rivers control floods, speed and volume of water," said Professor Ramakar Jha, HoD, and Civil Engineering Department, NIT Patna.
Others, too, agree. Kosi and Gandak projects, since their inception, have continually revolved around the dichotomy of perception and have involved continual controversy and tensions primarily due to insufficient understanding about the unique ecological traits of Kosi and Gandak rivers, said Shawahiq Siddiqui.
"Although dams and embankments were built, the two water resources development projects in Kosi and Gandak failed to control the floods," Dr. Dinesh Kumar Mishra.
"Dialogue on Kosi and Gandak river basin management in Patna was very successful to communicate a clear need of reflecting voice of the communities in the formal agreement, as they are directly affected from any decision taken either in Delhi, Kathmandu or in Patna," said senior advocate and Executive chairperson Pro-Public Prakash Mani Sharma.
"Organized by Nalanda Open University and IELO, Pro-public with support from The Asia Foundation, this meeting was very significant."
Rivers like Gandak and Kosi have many significant aspects. "With so many dams under construction for power generation by Chinese companies, Gandak and Kosi can create serious problems to India in case of any damage of dam," said Dr. Nihar Nayak, Research Fellow, Institute of Defense Studies and Analyses, New Delhi. "As long as Nepal continues to allow Chinese to build dams in Nepal's rivers, India needs to be careful for its own interest."
Hazards in the high mountains
The Gandaki basin is very large, extending across three countries and affected by multiple and complex issues of climate change, upstream-downstream conflicts, and technological interventions, which affect people's lives across the basin in different ways.
"People in each section of the basin of Kosi and Gandak have their own perceptions on changing climate and its effects on critical sectors such as water, agriculture, energy, health, and habitat, as well as information about the ways in which communities are adapting and the role of different institutions," said Dr. Manas Bihari Verma, distinguished scientist, Defense Research and Development Organization (DRDO) and executive director of Vikshit Bharat Foundation Darbhanga,
Communities are displaced from their original homes by the floods and have to move to safer locations, often having to pay high fares to the boatmen, which leaves them with no savings to survive for the remainder of the year. Migration is generally high. In the river basin, day laborers are exploited by rich landlords and often paid considerably less than the official minimum wage.
"With so many important aspects associated with river, South Asian University is introducing Hydro Diplomacy course from this year," said Dr. Medha Bisht, South Asian University. "It is important to understand hydrology and diplomacy".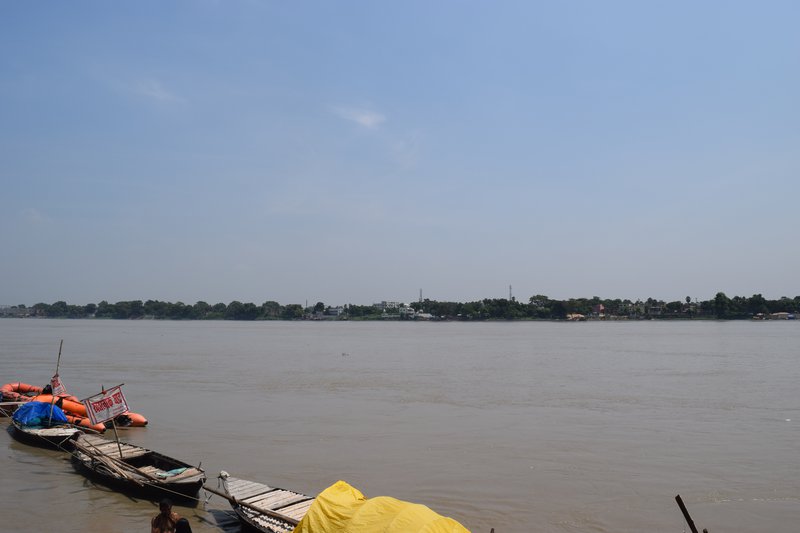 Climate Change is changing
Although it is too early to confirm how climate change will affect Nepal's river system and hydropower generation in future, the recently released report of Nepal Electricity Authority (NEA) has showed it will have devastating consequences for the future.
The NEA's report shows that the power generation reduced by 20 percent last year due to the drop of water level in the rivers. NEA points at climate change as chaining the water level.
There also lie two most important national parks here -- Balmiki Reserve in India and Chitwan and Parsa National Park in Nepal. Annapurna Conservation Area and Manasalu Conservation Area, Kosi Tappu, Sagarmatha National Park, Langtang National Park, Shivapuri Nagarjun National Park and Kanchenjunga National Park and Chure President Conservation Program are other conservation areas of note.
Destruction of forest and mountain and construction activities in Nepal will also have impacts in the river course. The run-off the river types of projects are also changing the flow of water from time to time.
"River is also like a human being. It has a mouth, stomach and discharge place. Lands and water shed and ponds which retain the water and hold during the rain and release later. With the disappearance of river ecology, frequency of flood increases," said Gahanna Mishra, Retired IAS Patna.
The message of Patna Dialogue is the need to involve community in managing the rivers more than state intervention which is not going to work to control the floods.