As the row over the clearance of trees in the Nijgadh area for the construction of a new international airport has intensified over the clearance of trees, Minister for Culture, Tourism, and Civil Aviation Rabindra Adhikary has made it clear that the ministry will build the international airport at any cost without damaging the trees and environment.
Having a reputation as an action-oriented minister, Adhikary promptly responded to the questions raised by environmental experts during an interaction organized by Nepal Forum For Environmental Journalists.
Proposed almost two decades ago, even before the proposed expansion of current TIA, Lumbini International Airport and Pokhara International Airport, a Korean company has conducted the first feasibility study of it.
Minister Adhikary is not the first to move this proposal but several other ministers representing major political parties have made the efforts. Addressing an interaction at Civil Aviation Authority's Office Minister Adhikary said Nijgadh Airport project is aimed at progress and prosperity of the country. No one can prevent it. The project will be implemented under Public Private Partnership Model.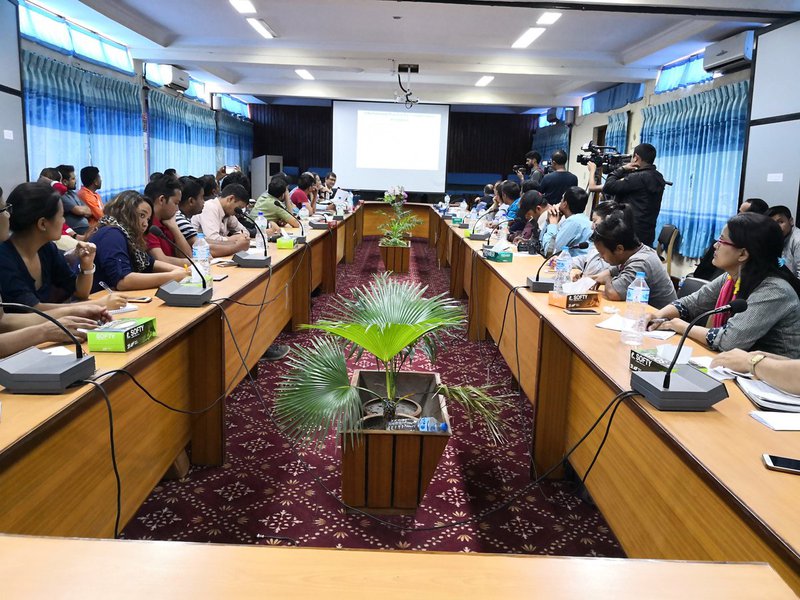 Minister Adhikary has made it clear that the country cannot go for another alternative to the Nijgadh Airport. Those who are opposing the Airport have never planted a single tree in their life.
Minister Adhikary said that the Nijgadh International Airport will be constructed keeping SDGs in mind with minimal impact and damage to environment. "We will take care of the environment and trees," said Adhikary.
Civil Aviation Authority of Nepal (CAN) organized a press conference following wide criticism regarding the clearance of a number of trees for the construction of the airport.
"The airport will occupy 2593 hectares of land. We will clear 194,480 big and 575,211 small tress and bushes in the area," informed Sanjiv Gautam, DDG of CAN. Nijgadh International Airport is necessary for Nepal. This is going to be a hub for Asia Pacific region. We will not clear the tree until there is a place to replant another."