Home Minister Ram Bahadur Thapa Badal hailed government of India for supporting Nepal in all the areas of development. Expressing his happiness over close bilateral relations between Nepal and India Home Minister Badal expressed his hope that India will continue to provide such support in days to come.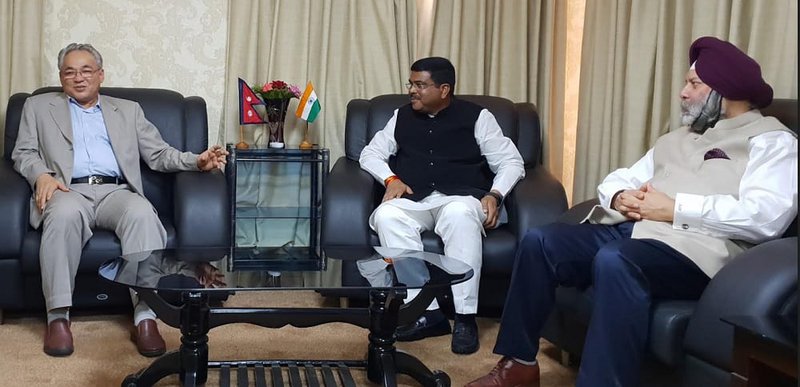 Meeting with Indian minister of Petroleum and Natural Gas Dhamendra Pradhan who is currently in Nepal to take part in Joint Working Group (JWG) meeting on Petroleum & Gas, Minister Badal requested minister Pradhan for his role to complete the ongoing petroleum pipeline project on schedule.
Minister Pradhan stressed the need to further strengthen India-Nepal relations. He said that India Nepal relations are centuries old connected with all aspects of religion, culture and social.