Former King Gyanendra Offers Tika to General Public. According to eyewitness, this is the largest gathering of public in Nirmal Niwas since the abolition of monarchy in 2006. Most of the visitors at Nirmal Niwas were general public and commoner. However, there were more government officials at President's Office to receive Tika from President Bidya Devi Bhandari.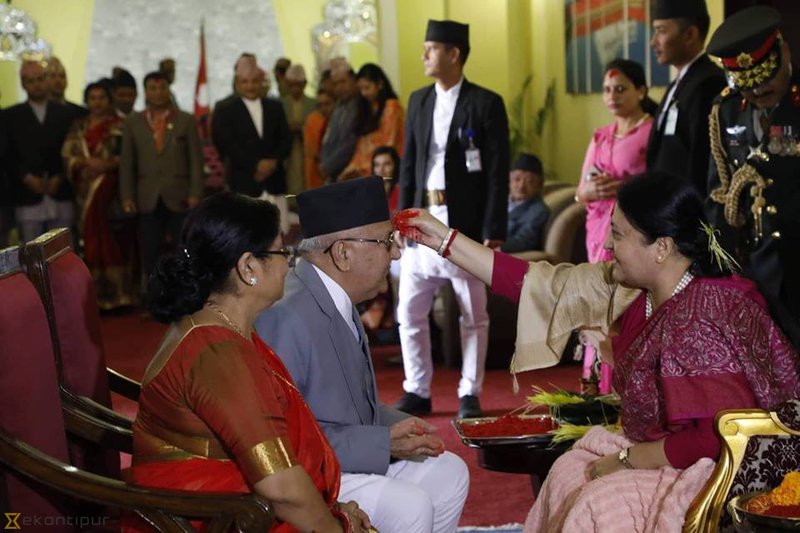 Former King Gyanendra offered the tika until the evening hours because of a huge number of people queuing up for the blessing. Those visited Nirmal Niwas were mostly young students from different ethnic groups.
Similarly, President Bhandari also offers tika to general public today at President's office. The President offered tika to Vice President Nandra Bahadur Pun, Prime Minister KP Sharma Oli, and Speaker Krishna Bahadur Mahara, Nepal Communist Party (NCP) leaders Shankar Pokharel and Bam Dev Gautam among others. She also offered Tika to general public.
President Bhandari also offered tika to general public at Shital Niwas on the auspicious occasion of Bada Dashain on Friday.
However, leaders of opposition parties were absent from the ceremony.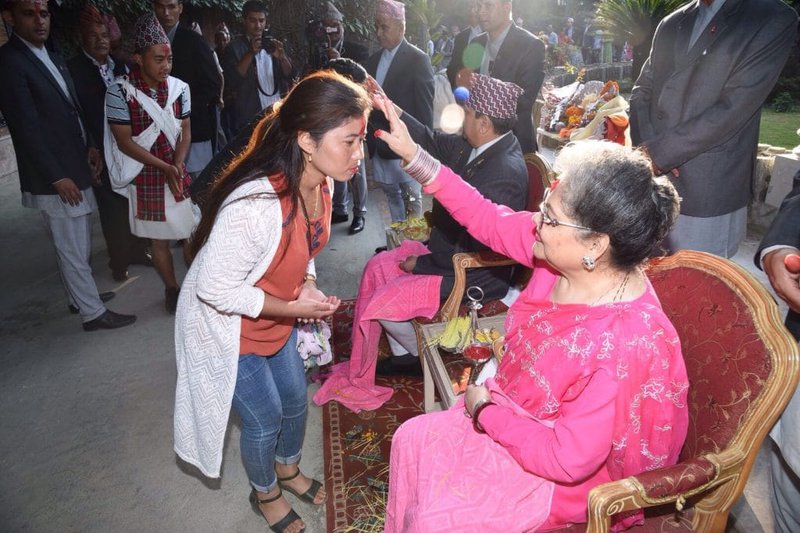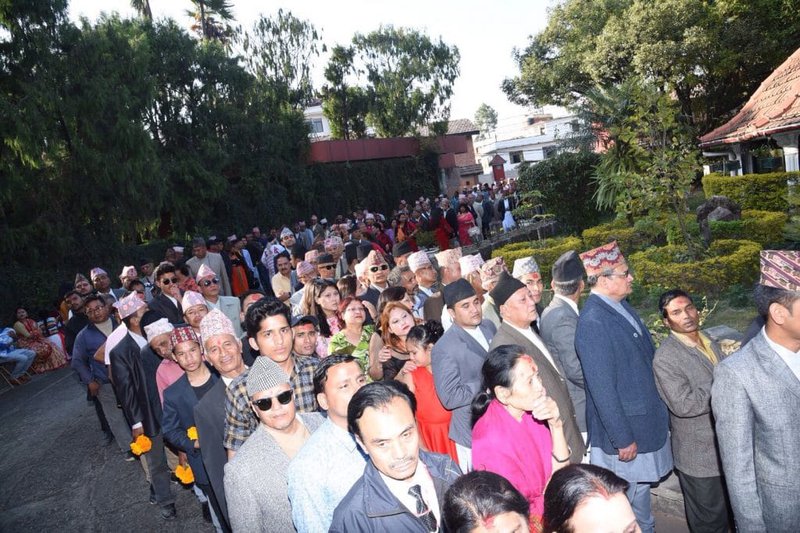 People queuing up at Nirmal Niwas