Jurgen Klopp hopes Mohamed Salah's recent goalscoring form for Liverpool will silence his critics.
Salah has now scored three goals in his last two games as he netted twice during Liverpool's 4-0 win over Red Star Belgrade in the Champions League on Wednesday to take his tally for the Merseyside club to 50.
The forward ended a four-game run without scoring -- the longest barren spell of his Liverpool career so far -- in a 1-0 win at Huddersfield Town on Saturday, and followed that up with another potent display to bring up his half-century for the Reds.
"I think he would say thanks to his teammates because it's quite difficult to score goals without these wonderful passes and crosses," Klopp said of Salah's feat.
"Like tonight, the first goal he scored was [from] genius little link-up play of Shaq [Xherdan Shaqiri] -- I don't know how he did that.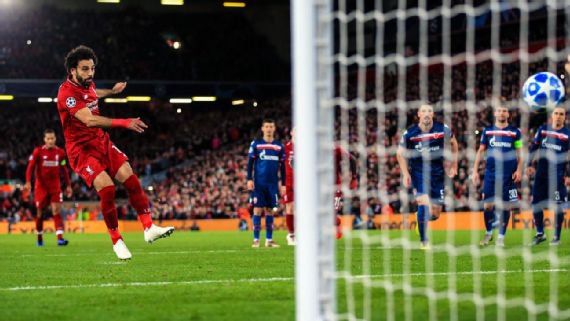 "It's good that we maybe can stop talking about that [his scoring record] -- it helps a little bit.
"I'm not in doubt, he was not in doubt, but if you are constantly asking about it then it is like: 'Something obviously is wrong, or people are not happy' or whatever.
"You should not think about it, you should not constantly think about how can I score again? It only happens if you work hard, if you are in the right spaces, if your teammates see you in the right moments and if you make the right runs, then you can score.
"It is an exceptional number and hopefully he can continue."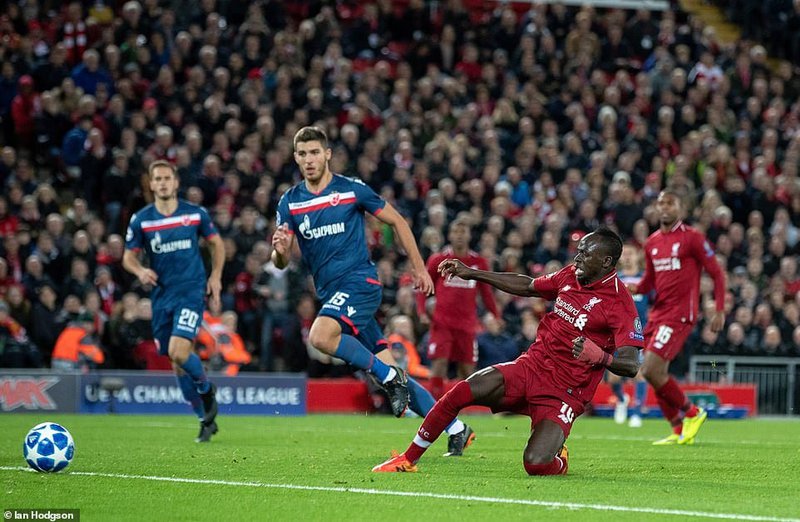 Liverpool took control of Group C with the win over the Serbian champions as Salah was joined by forward partners Roberto Firmino and Sadio Mane on the scoresheet for the first time this season.
"It's hopefully not the last time [all three score in the same game]," Klopp continued. "It was just a good game, a good football game and they could finish the situations because we had the right movements in the right moment.
"In the first two goals we had the counter-pressing situations, which is brilliant and very important. When you see how the big the impact of the boys coming on, that's really important as well.
"You can't win 4-0 if most of the things are not good, and tonight most of the things were really good."
Summer signing Fabinho also impressed at Anfield on Wednesday in what was just his second start for Liverpool following his €50 million move from Monaco.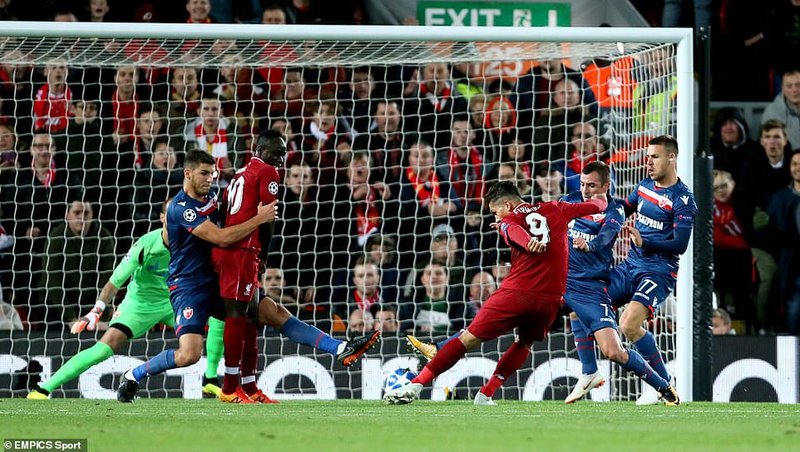 The defensive midfielder, who turned 25 on Tuesday, could keep his place in the starting XI for Saturday's match against Cardiff City, with captain Jordan Henderson already ruled out.
"Very good. Very, very good," Klopp said of the Brazilian's performance. "The present for his birthday was not that he was in the lineup, it was that we played his favourite system with a double-six.
"He played really well and it was good to see. He was very aggressive and everything was there.
"For his first game for a while, his second [start] from the beginning, it was good, really good. It is quite impressive what people saw tonight.
"It always helps a player if you play a good game -- it helped us tonight and helped him. That was the start, so let's carry on."
Courtesy: Sony ESPN