The office of the United Nations High Commissioner for Refugees (UNHCR) organized a one-day orientation training on refugee issues for 45 senior security officials in Kathmandu on October 26, 2018.
According to a press release issued by Deepesh Das Shrestha, Senior External Relations Associate UNHCR, the training brought together officials from Nepal Police, Armed Police Force and National Investigation Department to discuss and exchange information about refugee protection, international refugee law, as well as the situation of refugees in Nepal.
Welcoming the participants, UNHCR Representative, Bushra Halepota, highlighted the delicate role of security officials in maintaining asylum space and national security issue. She stressed on well-established coordination system between UNHCR and security enforcement relating to refugees issues.
The training is part of the capacity building program developed by UNHCR for officials from the law enforcement agencies who are deployed at various immigration offices and border checkpoints across the country.
During the workshop, participants actively discussed about the challenges, best practices and existing arrangements to deal with refugees in Nepal. They said the training was very useful as it enhanced practical knowledge and understanding of the principles of international refugee law and international protection.
Although Nepal has not ratified the 1951 Refugee Convention nor have refugee legislation, UNHCR has established positive working relationships with the Ministry of Home Affairs and security officials — from the highest decision-making levels to more operational officers. UNHCR's engagement have resulted in security officials generally respecting International Refugee Law and core principles of refugee protection.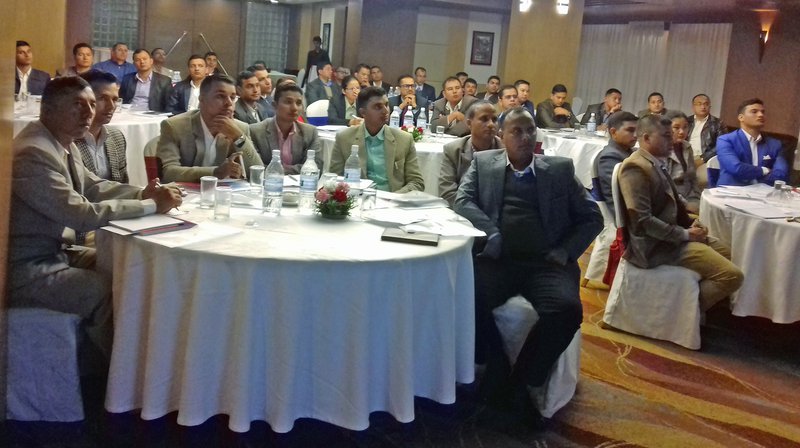 Security officials attending the training session on refugee issue