Australian Ambassador to Nepal Felicity Volk hosted a reception in Kathmandu on Wednesday on the occasion of the Australia Day, which is celebrated annually on 26 January.
Vice President Nanda Bahadur Pun was the chief guest of the event held at the ambassador's residence in Bansbari. During the reception held at Ambassador's Residence in Bansbari, people from various walks of life including justices of Supreme Court, secretaries, head of security bodies, Head of Diplomatic Missions based in Kathmandu and Australians living in Nepal presented.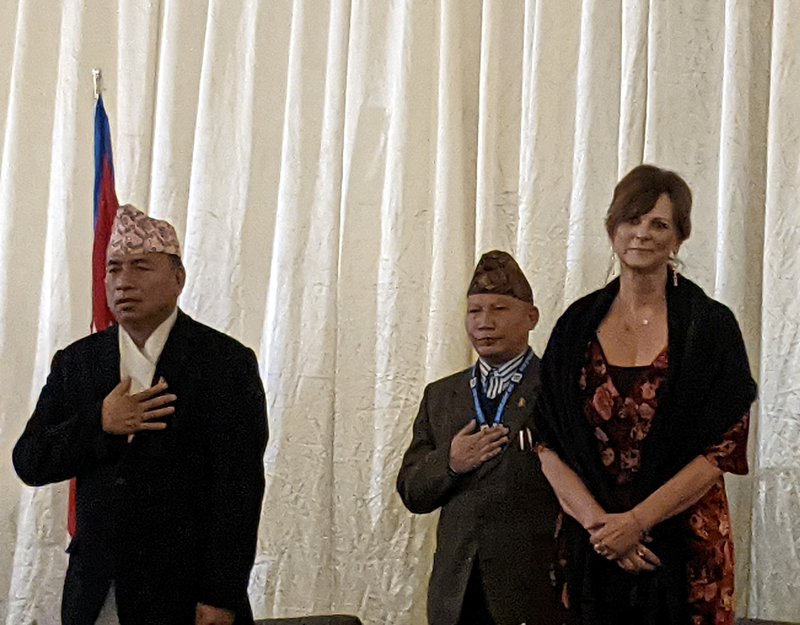 Addressing the program, Australian Ambassador to Nepal Felicity Volk said that Australia Day is a day for Australians to reflect on what it means to be Australian and to celebrate our cultural diversity. She said that Australia has been supporting Nepal in various development activities to uplift the life of Nepali people.