Foreign Secretary Bharat Raj Paudyal held a meeting with Vice Minister/Director General for Political Affairs at the Ministry of Foreign Affairs of the Netherlands Marcel de Vink in The Hague today.
During the meeting, the two sides discussed various matters of bilateral interest.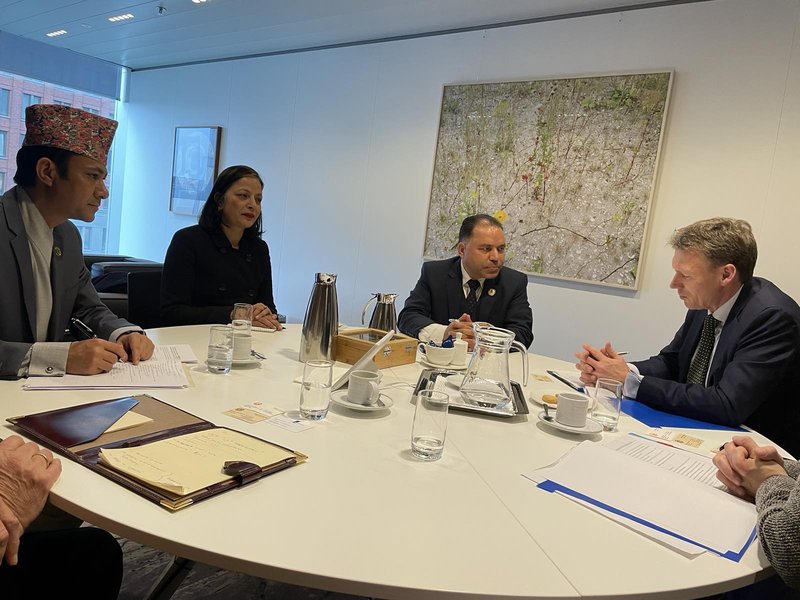 Highlighting the significant level of Dutch cooperation to Nepal in the past particularly in the areas of human resources and rural development, the Foreign Secretary requested the Netherlands government to continue such cooperation as human resources development is Nepal's key priority area. The Foreign Secretary also requested the Dutch side to place Nepal in the list of priority countries for international cooperation. The Foreign Secretary shared about Nepal's graduation from the category of the least developed countries in 2026 and the green, resilient, inclusive development (GRID) strategy, emphasizing the country's huge resource needs in these contexts.
The Vice Minister of the Netherlands appreciated Nepal's developmental aspirations and assured of possible support from the Netherlands in this endeavor. He also shared about the Netherlands' global outlook, perspectives on rules-based international order and strategy on international cooperation.
The Foreign Secretary is scheduled to meet the EU Special Representative for Human Rights Eamon Gilmore later today.
A delegation led by the Foreign Secretary arrived in Brussels this morning for the 14th meeting of Nepal-European Union Joint Commission to be held on February 1, 2023. This will be preceded by the meeting of Sub-Commission on Development Cooperation today.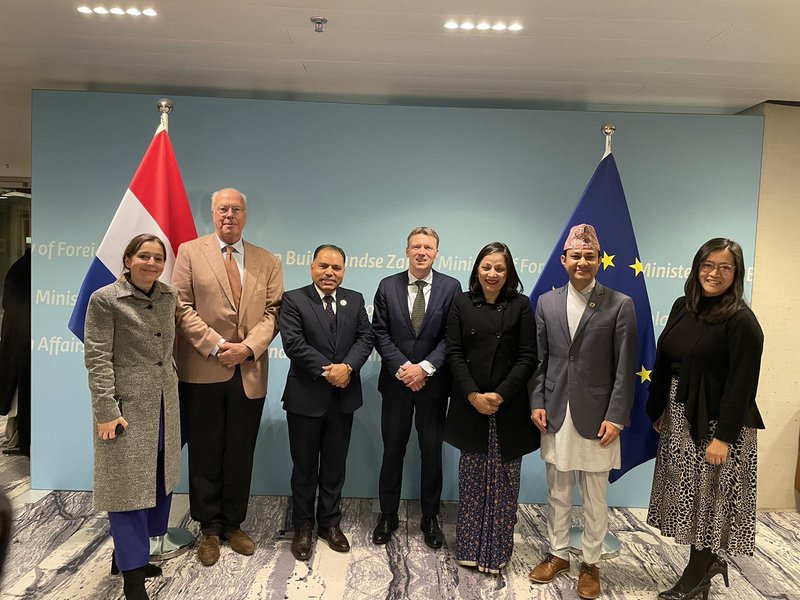 The Foreign Secretary's delegation includes the Ambassador of Nepal to the European Union in Brussels, officials from the Ministry of Foreign Affairs, Ministry of Finance, National Planning Commission, Ministry of Industry, Commerce and Supplies and the Embassy of Nepal in Brussels.