The second meeting of the Nepal-Belgium Bilateral Consultation Mechanism was held at Federal Public Service, Foreign Affairs, Foreign Trade and Development Cooperation of the Kingdom of Belgium today.
Joint Secretary of the Ministry of Foreign Affairs Sewa Lamsal and Ambassador Cornet d'Elzius, Director of the Asia-Oceania Department, jointly led the proceeding.
During the meeting, the two sides took stock of all aspects of bilateral relations and exchanged views on further promoting cooperation between the two countries. Views were also exchanged on engaging in global issues such as climate change and Sustainable Development Goals.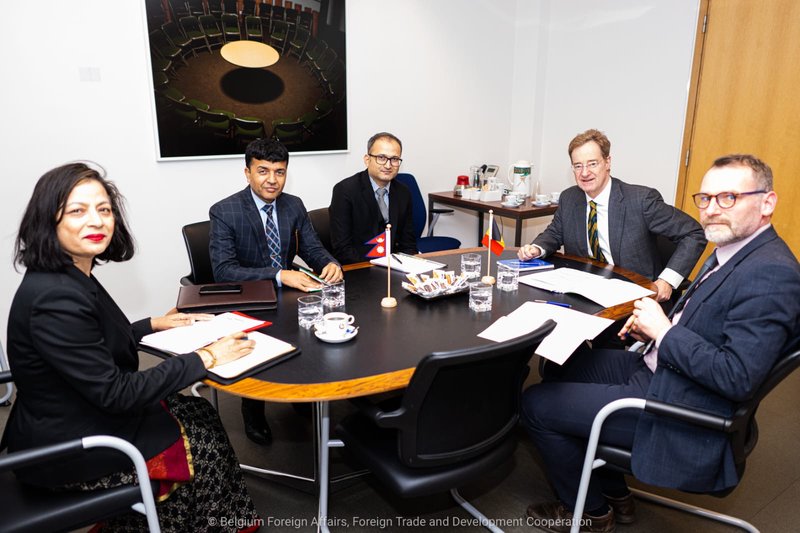 Nepali side shared about the country's graduation from the LDC status in 2026 and the preparation of transition strategy and requested for the continuation of support measures provided by Belgium as well as the EU in terms of market access and development cooperation.
The two sides discussed the various ways of enhancing cooperation in the areas of trade, tourism and investment and promoting people-to-people contacts. The regional and international issues of mutual interests were also discussed during the meeting.