Kikuta Yutaka, Ambassador of Japan to Nepal, signed a grant contract with Dr. Eliya Shrestha, Medical Director of Himalaya Eye Hospital, for installing medical equipment at Himalaya Hospital in Kaski district. The signing ceremony was held at the Embassy of Japan in Kathmandu today.
The project is funded under the Grant Assistance for Grassroots Human Security Projects (GGP) of the Government of Japan and involves a grant of USD 60,289 (approximately NPR 7.6 million). Himalaya Eye Hospital was established in 1993 in Pokhara and consults more than 100,000 people and conducts 5,500 surgeries annually.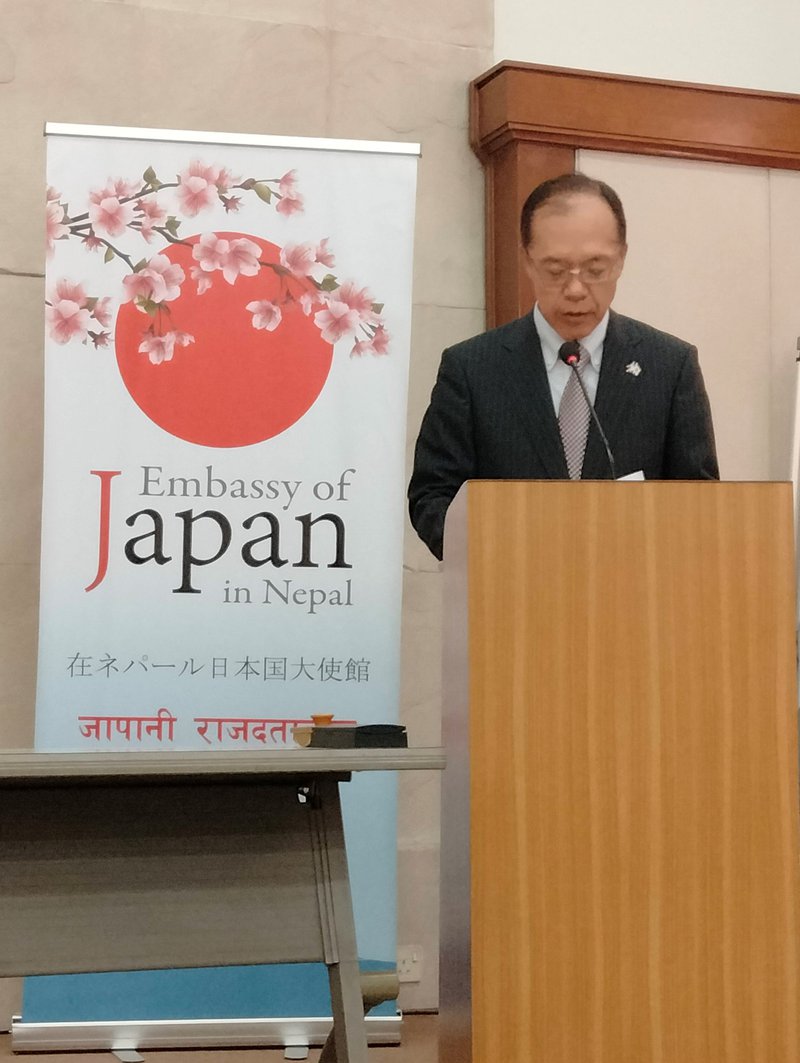 In addition, the hospital conducts yearly 25 to 30 surgical eye camps for free in Gandaki and Karnali provinces, consults more than 10,000 people, and performs more than 1,300 cataract surgeries per year. However, for eye comps, the existing equipment is not sufficient for diagnosis, and more advanced medical equipment is needed to safely perform surgeries.
The project supports the installation of medical equipment to be used in the hospital's surgical eye camps, primarily for cataract surgeries. It is expected that the medical equipment provided by GGP will enable the eye camp to more effectively provide advanced and safe medical services.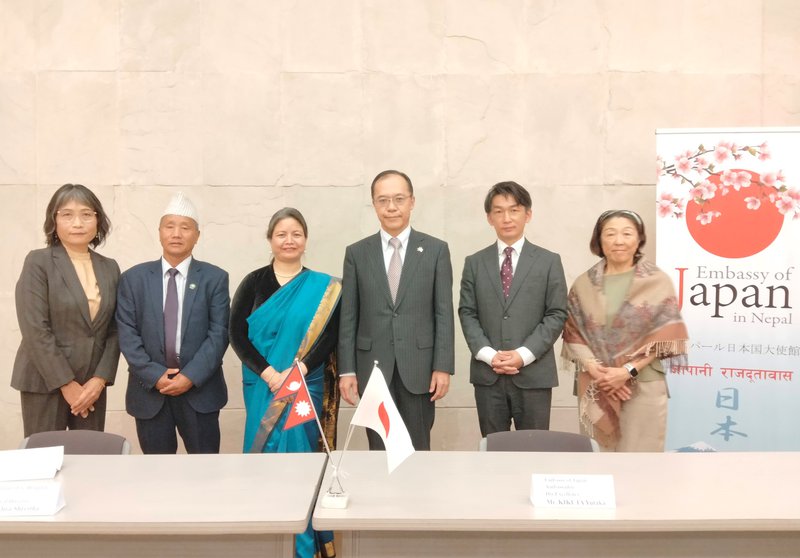 The Embassy of Japan believes that this project will improve the medical environment in rural areas and promote healthier lives through clear eyesight. We hope that this medical assistance will also further enhance the friendship between the people of Japan and Nepal now and for future generations.