"May the partnership between Europe and Nepal grow and flourish for the benefit of the people of Nepal and Europe!" tweets Jutta Urpilainen following the planting of a tree at the European Union Embassy in Lazimpat.
Jutta Urpilainen, EU Commissioner for International Partnerships, arrived at TIA at morning after crossing the European Alps. White Himalayan picks greeted her.
Urpilainen's visit, on the other hand, was brief but fruitful. She arrived in Nepal in the morning for an official one-day visit and left in the evening, meeting Nepali leaders and launching several EU initiatives in green economy, education, health, and youth.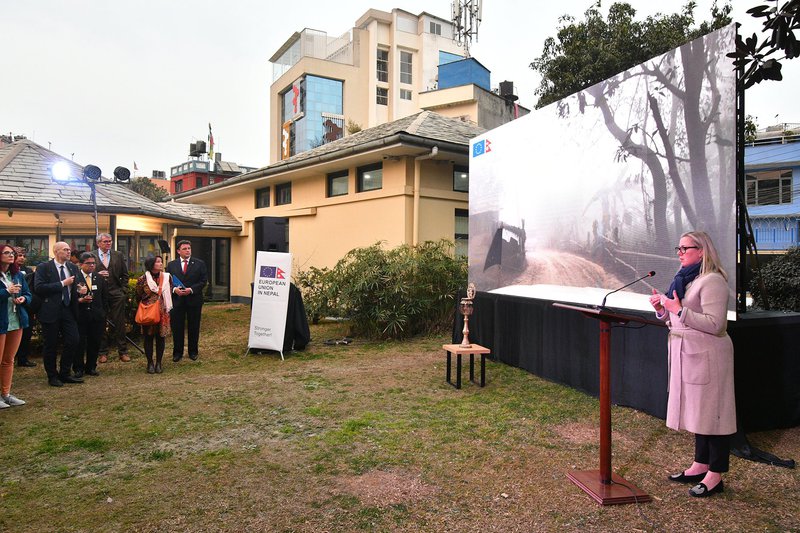 According to Commissioner Urpilainen's earlier statement, her visit was a success. "I am delighted to be visiting Nepal to strengthen our partnership and engage on matters of common geopolitical interest, not least Russia's war of aggression against Ukraine, which has had disastrous consequences for food security around the world, including in Nepal," she said in a statement issued before her visit.
"I look forward to present our Global Gateway strategy, the EU's positive offer to partners to boost smart, clean and secure links in digital, energy and transport sectors and to strengthen health, education and research systems across the world."
The visit of Commissioner Urpilainen comes at a critical juncture in Nepal's preparations to exit the Least Developed Country (LDC) category in 2026, reaffirming the European Union's strong and unwavering engagement with Nepal, including the recent launch of the Multiannual Indicative Program (MIP) for Nepal for 2021-2027.
Commissioner Urpilainen met with Padam Giri, Minister of Health and Population, at the Paropakar Maternity and Women's Hospital to renew the EU's commitment to the Government's Multi-Sector Nutrition Program, which is supported by the EU, Germany, and UNICEF. This program will continue improving maternal, adolescent, and child nutrition throughout Nepal.
Urpilainen also met with Prime Minister Pushpa Kamal Dahal Prachanda and Foreign Minister Bimala Rai Poudyal on a bilateral basis. She also paid a courtesy call to President Bidhya Devi Bhandari.
"I really appreciate the warm welcome I have got in your beautiful country, @PresidentofNP Nepal has great potential. Europe is eager to deepen meaningful engagement through #GlobalGateway. In this tumultuous world, values-based partnerships between democracies increase in value.Twitter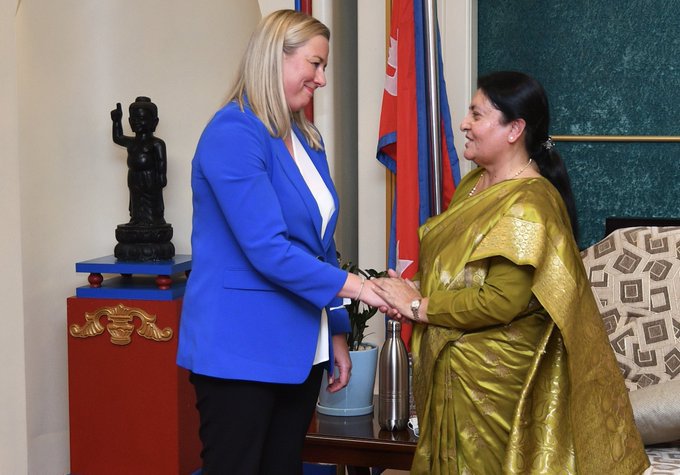 Among other things, she announced a €50 million EU contribution to Nepal's new education sector plan. This year marks 20 years of EU support for increasing access to education for both boys and girls, as well as a new era for improving education quality in Nepal.
Commissioner Urpilainen also met with representatives of civil society organizations, business leaders, and international financial institutions. She also met with members of the EU Youth Sounding Board, a consultative platform for Nepalese youth to influence EU action in Nepal, making it more relevant and effective for them.
Finally, Commissioner Urpilainen launched the Team Europe Initiative on Green Recovery with the ambassadors of EU Member States based in Nepal (France, Finland, and Germany), government representatives, development partners, and private sector and civil society representatives.
The Team Europe Initiative (TEI) on Green Recovery will assist Nepal in its efforts to recover from the pandemic and grow stronger and greener through more jobs, energy access, and increased societal resilience to shocks through better services in water supply, sanitation, nutrition, and education, while also encouraging increased participation of women in leadership and the economy. Since 2021, the EU and Member States have committed €200 million in grants for the TEI alone, with the intention of tripling this amount in the coming years.
During her visit she also met with USAID Administrator Samantha Power. "Crossed paths with @PowerUSAID who is also visiting Nepal! For European Union and the US is an important like-minded partner in change. We contribute to @G7 joint push to narrow the global infrastructure investment gap, and work closely together in partner countries like Nepal," tweeted Jutta Urpilainen.Twitter
Hectic Visit, Fruitful Meetings
Despite the fact that she had a busy day attending various programs, she enjoyed interacting with children, youth, mothers in hospital beds, and civil society leaders.
Along with attending various programs, she also shared her impressions with the people of Nepal via Twitter. Her tweets demonstrated that she is inspired and pleased with Nepal's performance.
"Nepal wants to develop its natural resources sustainably, giving priority to green growth and jobs," she said in another tweet from the program.
This agenda has the support of TeamEurope. The European Union, Finland, France, Germany, and the European Investment Bank Global have already committed €200 million. The fund is growing, and we have concrete projects in the works."
"#EUGreenDeal is a plan to green the economy. But it's also a plan to harness the green and digital transition for new growth. With #GlobalGateway, we made the ambition global. And today, we launched #TeamEurope Green Recovery Initiative in Nepal! Multi-annual Indicative Program 2021-27 focuses on: inclusive green growth, human capital, governance & civil society."
At a time when Nepal has been pushing its green energy agenda, announcing plans to reduce overall the use of fossil fuel-based energy like petrol and LPG, encouraging electric cooking and electric vehicles, the statement delivered by Jutta Urpilainen, EU Commissioner for International Partnerships, is critical for Nepal.
"We have a history of doing a lot together on soft infrastructure. With #GlobalGateway, we're stepping up on hard infrastructure.Twitter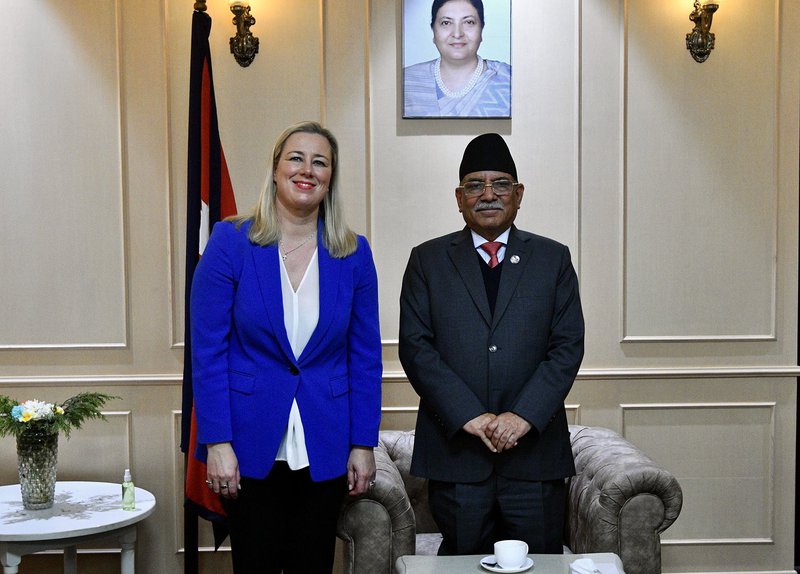 Despite the fact that her visit was only for one day, Jutta Urpilainen's activities and remarks on Twitter demonstrated that her visit was highly successful in further strengthening Nepal-Europe relations.
She was very excited to travel to bustling Kathmandu, the capital of precious partner Nepal, in her tweets at TIA! Today, we will commemorate 20 years of education cooperation, focus on youth, and launch #GlobalGateway recovery efforts. To revitalize the economy and support upcoming LDC graduations."
Following her arrival, she met with civil society leaders. "Great to start the day with civil society representatives who share the same conviction to protect vulnerable individuals and communities," Jutta Urpilainen tweeted. "We discussed Nepali society's challenges, human rights defenders' support, migration issues, and social inclusion. "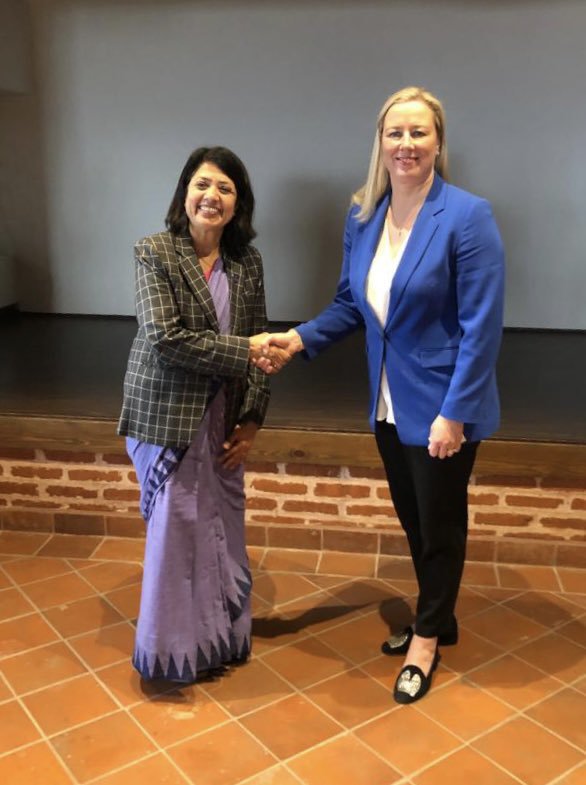 As a country with a population of over 50% youth, Nepal's prosperity and development are dependent on their participation, empowerment, and connection in Nepal's various stages. "Engage, Empower, and Connect," EU Commissioner Jutta Urpilainen tweeted. Consider the official launch of the Youth Action Plan in Nepal in the presence of the @EUinNepal Youth Sounding Board! They are implementing the engage pillar by advising our delegation on how to make actions more relevant to youth.
Nepal has benefited greatly from EU assistance to improve educational quality over the last 20 years, and the EU's new commitment encourages Nepal's policymakers.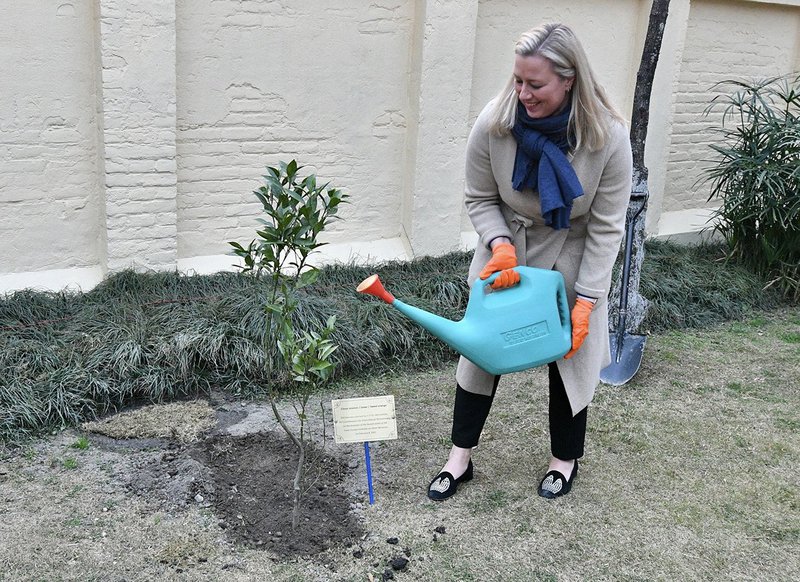 "EU gives its full support to Nepal's new School Education Sector plan. In a diverse country like 🇳🇵, local leadership is key in ensuring #Quality Education for all. #TeamEurope provides €50M in resources and shares its expertise through our Quality Support for All initiative. Nepal and EU fight food insecurity together," she tweeted. "Nepal has made impressive education strides: between 1998 and 2018, the literacy rate among people over 15 went 21% ➡️68%! "Twitter
"EU has supported education for 20 years, and In Education work continues backed by TeamEurope." My key takeaway of the visit to this beautiful country of yours is simple: The European Union and Nepal will continue to grow stronger and flourish together."
She went from school to Maternity Paropakar Hospital, where Nepal established a Human Milk Bank with EU assistance. "Human Milk Bank in Paropakar Maternity and Women's hospital is the result of lifesaving #TeamEurope-Nepal- @unicef nepal cooperation. It has saved the lives of hundreds of premature babies. I heard some heartbreaking stories, but things improved here."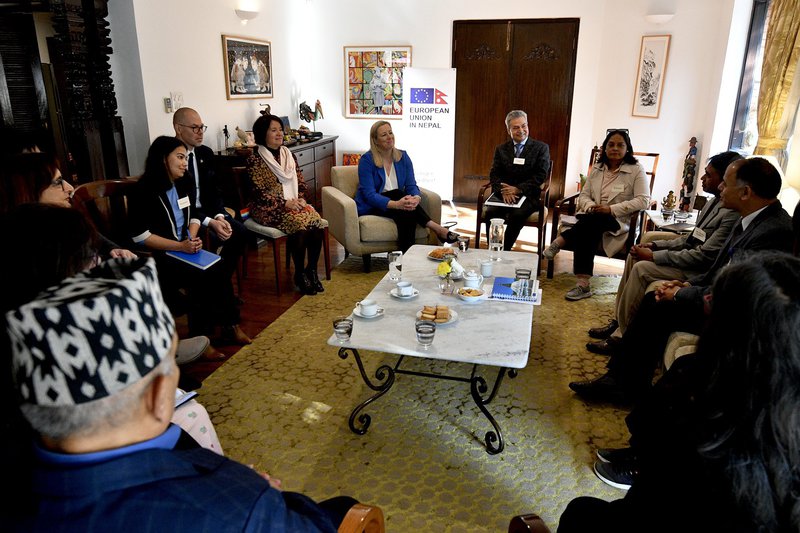 She also paid a courtesy call on Prime Minister Pushpa Kamal Dahal 'Prachanda' and Foreign Minister Dr. Bimala Rai Paudyal, in addition to meeting with youth, school children, youth, and others.
"The PM received the EU Commissioner for International Partnerships, Jutta Urpilainen, at Singha Durbar today, according to the PMO Nepal. During the meeting, various issues concerning development cooperation and mutual interests were discussed," tweeted PMO Nepal.PMO Nepal
Nepal has made a conscious effort to improve its food security. However, significant fragilities and inequalities remain. These are made worse by disruptions in the global supply chains. Cooperation supports Nepal's 15th Development Plan, LDC graduation process and #SDGs.
With Prime Minister @PM_nepal, we discussed investments, development and stability. #GlobalGateway is a holistic offer enabling up scaling of skills, regulatory frameworks and standards.
"Congrats Minister @bimalarp For your appointment, pleasure to exchange on the broad cooperation with TeamEurope! Recently member of @UNPeacebuilding Commission, Nepal will soon chair the LDC Group. I look forward to enhancing cooperation in multilateral fora!" tweeted the commissioner.Twitter
A one day visit to Nepal by Jutta Urpilainen, EU Commissioner for International Partnerships, has done remarkable things to strengthen ties between Nepal and the EU.