The Government of Japan handed over a Childbirth Center in Ghorahi Municipality, Dang District today. Kikuta Yutaka, Ambassador of Japan to Nepal, attended the ceremony.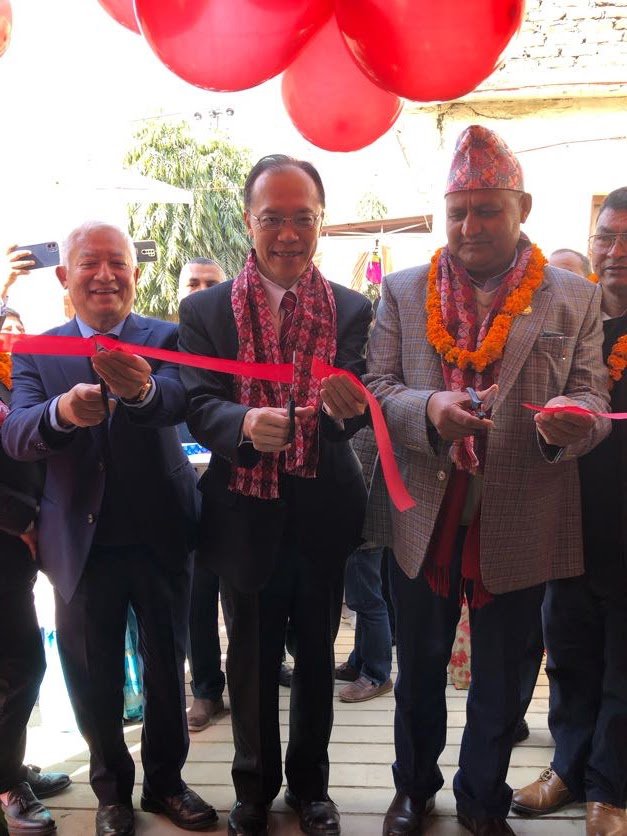 Under the Grant Assistance for Grassroots Human Security Projects (GGP) of the Japanese government, the project to construct the Childbirth Center and install medical equipment run by the Family Planning Association of Nepal (FPAN) was supported with USD 91,920 (approximately NPR 10 million).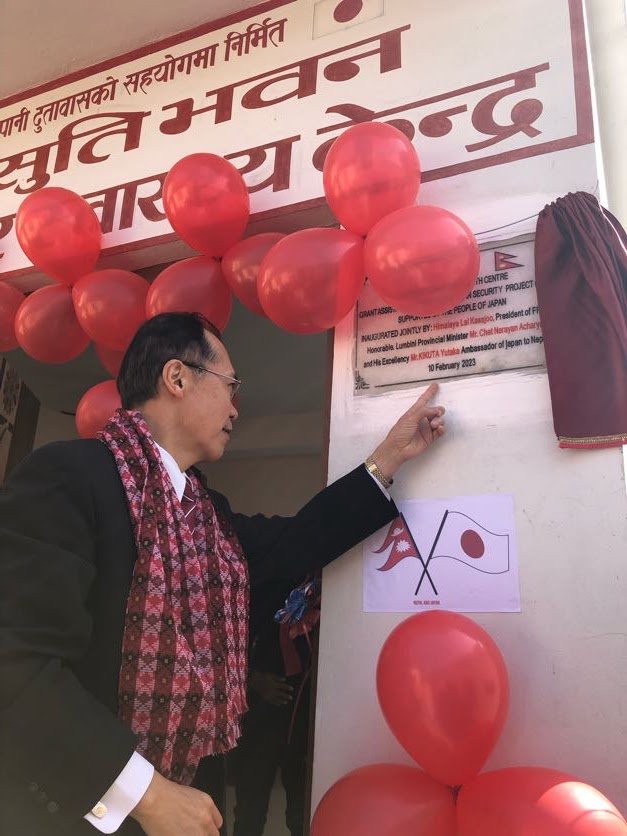 On this occasion, Ambassador Kikuta congratulated and appreciated the efforts of everyone involved in the project. He emphasized that children are the hope for the future of this country. Thus, taking care of them and their mothers is an essential responsibility for society as a whole. The newly constructed, earthquake-resistant, and well-equipped center will greatly benefit families and the community by providing safe delivery and proper pre- and post-natal care and services.
Ambassador Kikuta said that 2022 was the 120th year since Nepal dispatched its first eight students to Japan for their study. He expressed his pleasure to celebrate the completion of the project in February 2023 in the same spirit of this wonderful anniversary. He added that he hoped that the results of this project would contribute greatly to the development of child and maternal health care in Nepal and to further exchanges between the two countries.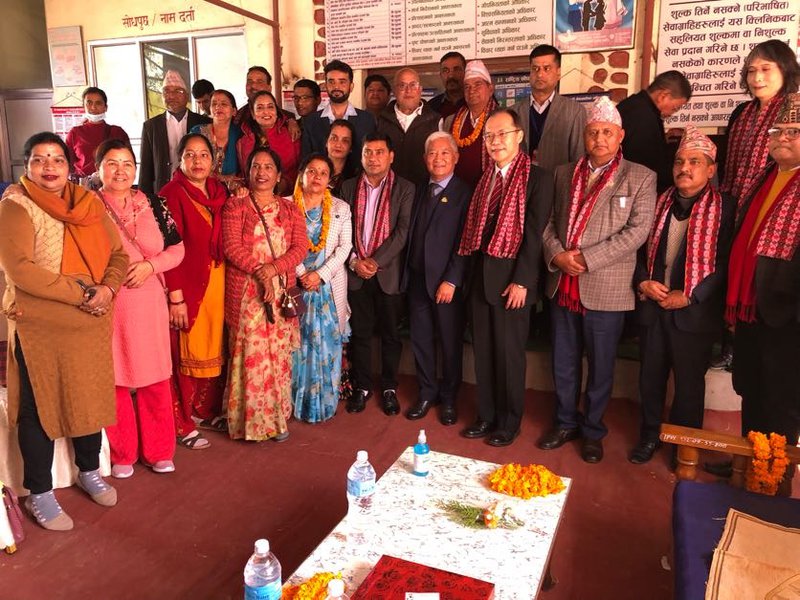 Established in 1959, FPAN provides family planning services, including gynecological services, counseling, HIV/AIDS testing and treatment, throughout the country through its headquarters and 31 branches.
The Embassy believes that this support for a Childbirth Center will both help the mothers and babies attending the center and further strengthen the friendship between the people of Japan and Nepal.
GGP was established to implement projects directly benefiting people at the grassroots level for community socio-economic development. Since 1991, over 200 GGP projects have been implemented in Nepal.