Nepali Army has celebrated its 260th Army Day by organizing a special ceremony on Saturday at Tundikhel on the day of Maha Shivaratri likewise previous years.
President Bidya Devi Bhandari, Vice President Nanda Bahadur Pun, Prime Minister Pushpa Kamal Dahal 'Prachanda' and Acting Chief Justice Hrikrishna Karki among others were presented on the occasion.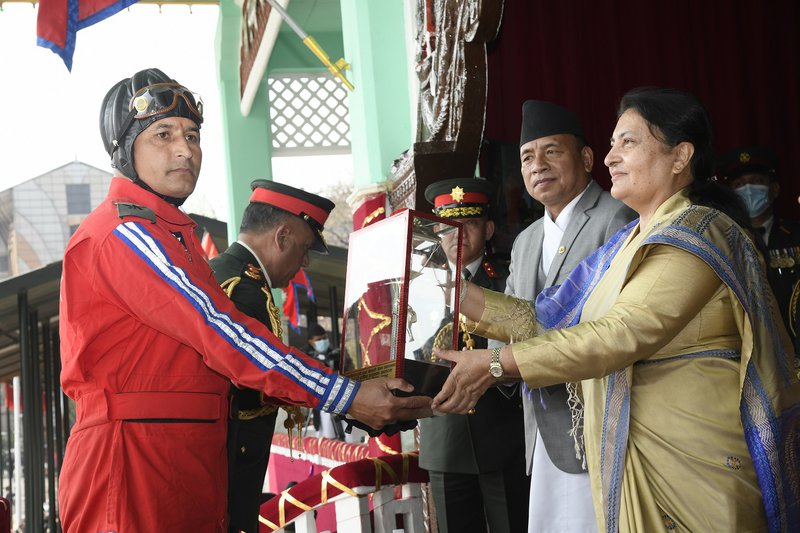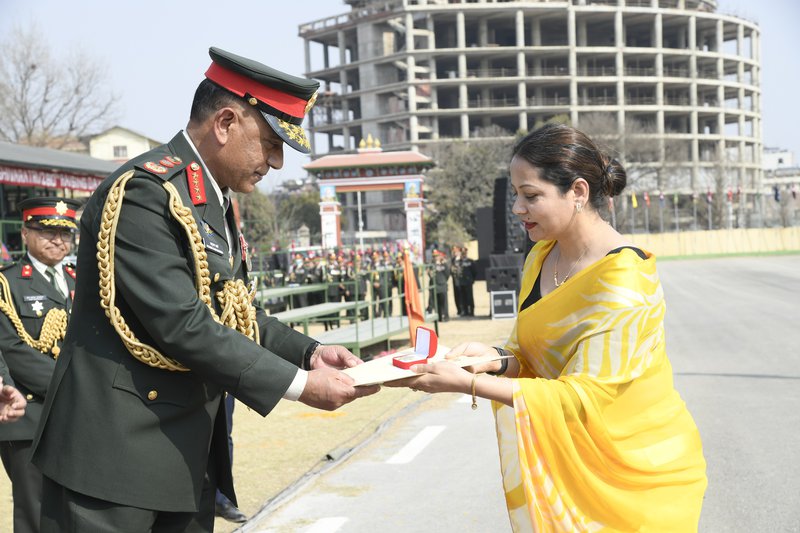 The ceremony was carried out in phases. The ceremony started with the Chief of the Army Staff (COAS) General Prabhu Ram Sharma welcoming President Bhandari. It was followed by the traditional and celebratory firing from rifles and canons, march past, military skills and drills demonstrated by various units and formations.
At the end of the ceremony, the Chief Guest President and Supreme Commander of Nepali Army Bhandari unveiled the Nepali Army annual journal "Sipahi 2079" and " the book History of Nepal Army 1872-2007" and also distributed prizes to the winners of the Free Fall Jump.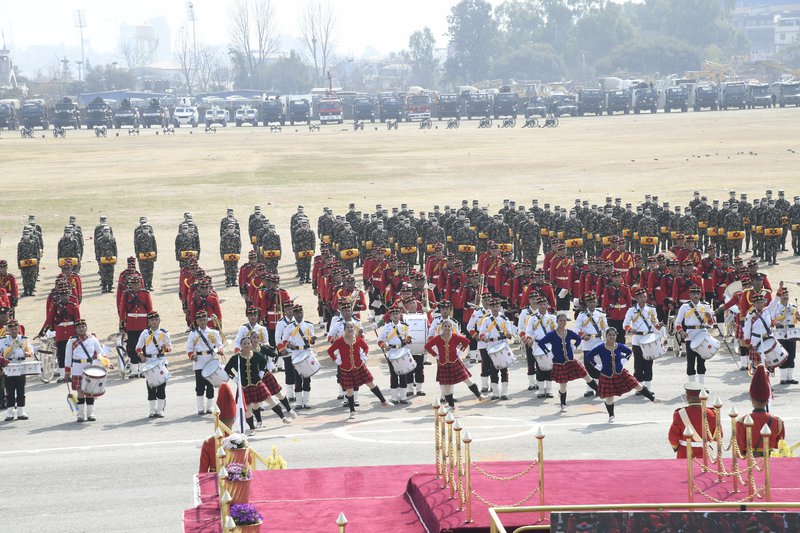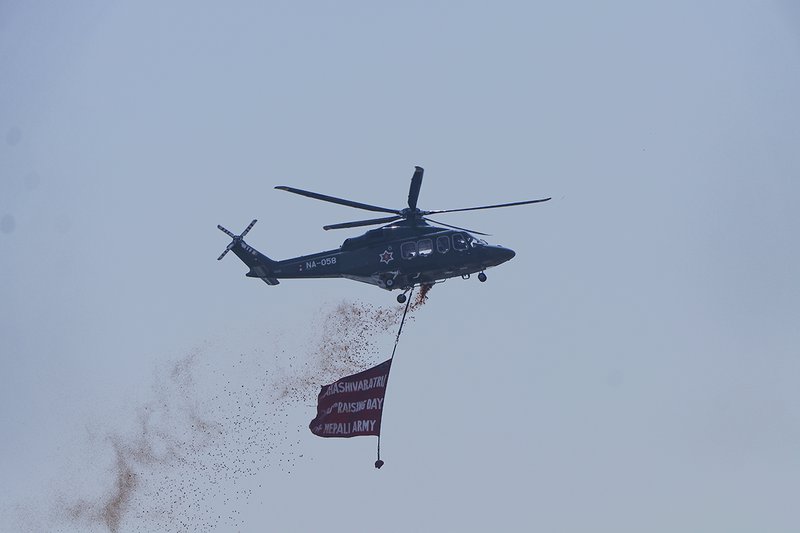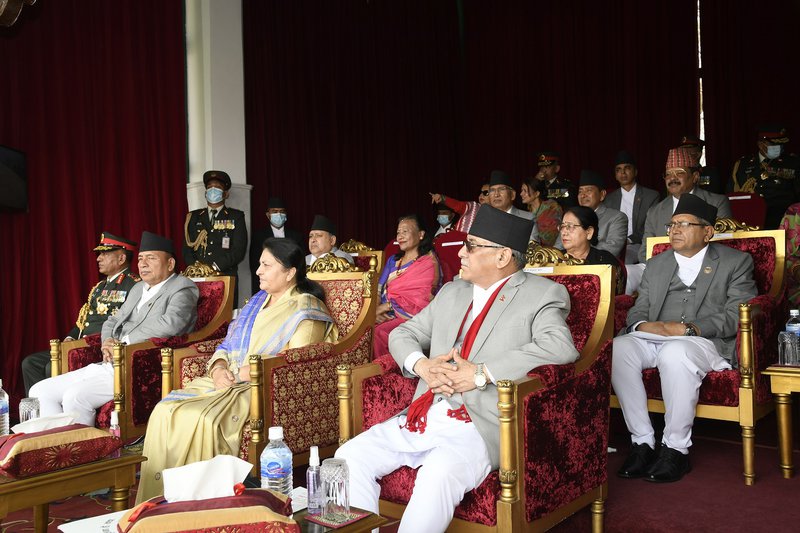 During the program, Nepal Army's Military Band, Eleventh Gurkha Rifle Regiment Center and British Army's Band of the Brigade of British Gurkha have jointly displayed band performance.
The Para Training School conducted a free fall jump demonstration. The jump was conducted in two sticks involving experienced jump masters who carried National flag of Nepal, flag of the Chief of the Army Staff and flags marking commands of Nepali Army. Similarly, various military arts and skills were also demonstrated.
Every year, Nepali Army celebrates "Army Day" on the auspicious occasion of "Maha-Shivaratri". Nepali Army marks army day, reaffirming its devotion to the people and the nation, reflecting its organizational unity, characterized by patriotism and military professionalism.