Although it has been almost over 15 years since the signing of the Comprehensive Peace Agreement between the Nepal Government and Maoist insurgents ending the 12 years long violent insurgency, nothing has been done to settle the violent activities committed during the period.
Several governments have already been formed under the leadership of former rebels. However,
Nepal's top court will hear a petition on Thursday demanding the arrest of Prime Minister Pushpa Kamal Dahal and an investigation into his leadership during a decade-long civil war that killed thousands of people, court officials and petitioners said.
Dahal, a former Maoist guerrilla commander, led rebels against Nepal's security forces during the conflict, which raged for 10 years until 2006 and killed about 17,000 people before a peace deal overseen by the United Nations put an end to hostilities.
The Himalayan nation is already in the midst of a political crisis since Dahal backed an opposition candidate as the country's president last month, prompting one of his allies in the communist-dominated ruling coalition to withdraw support.
Bimal Paudel, an official at the Supreme Court, said the petition seeking Dahal's arrest has been registered and the first hearing is scheduled on Thursday.
In a public gathering three years ago, Dahal - who still goes by his nom de guerre Prachanda - said he was ready to take responsibility "for 5,000 deaths" during the civil war, blaming the then-state forces for the remaining fatalities.
In December, Dahal, 68, was appointed prime minister for a third time after joining the political mainstream under the peace deal.
Relatives of the victims of the conflict said in the petition: "Since the transcript of his objectionable expression accepting that he killed people, including our relatives, is available (on) the social media ... we demand that he be arrested and investigated".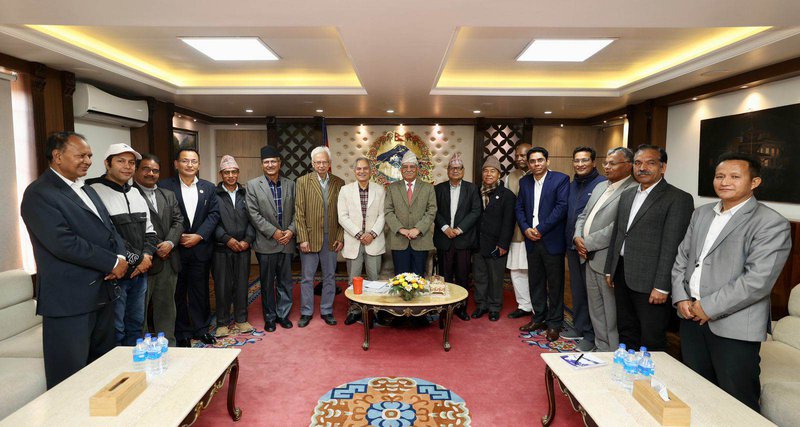 A spokesperson for the prime minister declined to comment on the petition. On Sunday Dahal said there was a "conspiracy" against him.
The former rebels, including Dahal's ruling Maoist Centre party, have said that cases of abuse committed during the conflict must be settled by two transitional justice panels set up under the peace deal.
Nepal abolished its 239-year-old monarchy after the peace deal turned the Hindu-majority County into a secular republic and created seven federal provinces.
As the process of hearing has already begun in the Supreme Court, the government has tabled an amendment bill on Transitional justice to separate the killing during the armed insurrection as non-criminal.
However, the decision of the court to start the hearing on the petition filed by two petitioners demanding the prosecution of Maoist leader Prachanda and other leaders has formed all Maoist factions to come together opposing any moves to prosecute them.