Felicity Volk, the Australian ambassador to Nepal, has been meeting, sharing, and interacting with people of all ages, especially women, since she first arrived in Nepal in her capacity as ambassador.
Ambassador Volk traveled to Kalikot and Jumla along a rough and risky road to start a project for women's entrepreneurship while people from all walks of life were celebrating International Women's Day by arranging numerous programs in the center of Kathmandu.
The project's debut by ambassador Volk was a significant occasion in and of itself because it was attended by a large number of women, who rarely encountered ambassadors visiting their own country.
Ambassador Volk had extensive interactions with the elected officials of the local governments as well as people from other walks of life during her time in Jumla and Kalikot, which are located over 700 kilometers north-west of Kathmandu and 250 kilometers from Surkhet, the provincial capital of Karnali.
Since the two nations' diplomatic ties were established, Australia has generously supported Nepal's growth in several areas. Recently, this support has gone as far as to improve regional and municipal administrations.
Volk, the Australian ambassador to Nepal, visited Jumla to introduce a new initiative to promote 380 women-run small companies engaged in agroforestry in Nepal's northwest.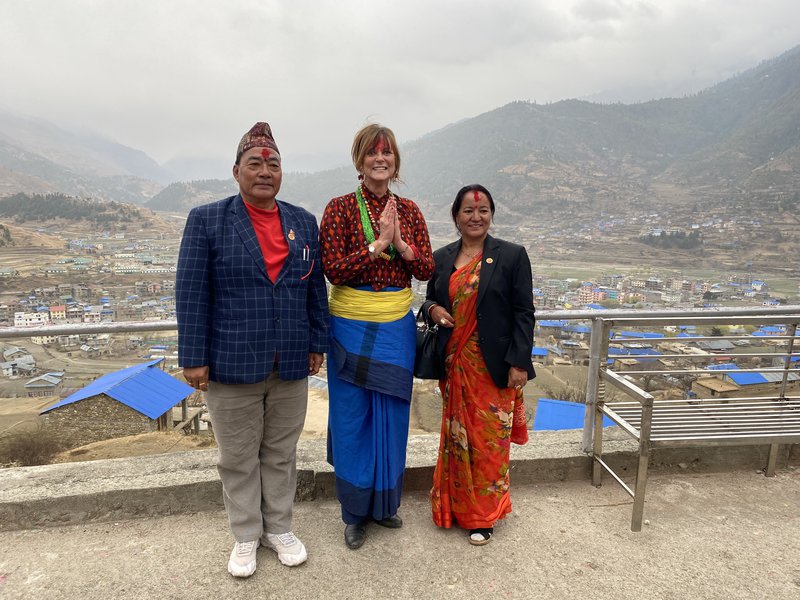 "On International Women's Day 2023, I'm delighted to be celebrating with women and girls in Jumla. The Australian Embassy is pleased to mark this event by promoting women's economic empowerment through the Advancing Women in Agroforestry Business Enterprises project," said Ambassador Volk.
The NGO, Business and Professional Women Nepal, is implementing the project with financial and technical support from its Australian partner, Assisi Aid Projects, and the Australian Government, through its Australian NGO Cooperation Program.
The development of sustainable agriculture cooperatives under the project will enable women to build profitable and resilient businesses, and be economically self-reliant entrepreneurs, capable of contributing to their local economies.
Addressing the launch event, Ambassador Volk underscored the Australian government's commitment to promoting gender equality in the most remote parts of Nepal.
"Women's economic empowerment underpins the well-being and prosperity of local communities, nations and the globe," she said. "It is also key to the realization of the human rights of women and girls themselves.
"That is why the Australian Government has a target that 80 percent of its development investments must effectively address gender equality."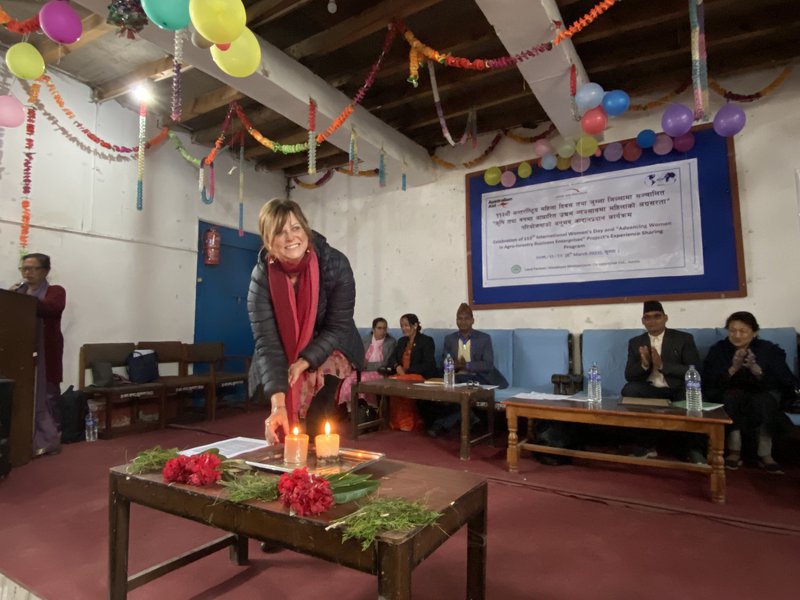 During the visit, Ambassador Volk met with women entrepreneurs from Jumla district and learned from them about harvesting and processing of non-timber forest products, including herbs. She discussed ways the new Agroforestry Business Enterprises project would expand opportunities to add value through processing as well as support the sustainable use of resources.
Although the Surkhet-Jumla Road in Nepal is a notoriously dangerous path, driving it is an exciting experience. It is encouraging that Australian Ambassador Volk highlighted her interest for road trips and visiting women who live in remote regions of Nepal on International Women's Day.
The Australian ambassador to Nepal Volk's trip to the Karnali region will always be regarded as a manifestation of her and the Australian government's generous love for Nepal.