The insignia was conferred to five AIGs promoted from Deputy Inspector General as per the decision of the cabinet held on March 20.
Amidst a program here on Wednesday, Inspector General of Police Dhiraj Pratap Singh decorated Basant Kunwar, Tek Prasad Rai, Deepak Thapa, Shyam Lal Gyawali and Kiran Bajracharya with the insignia of AIG.
Extending best wishes for the success of personal, family and professional life of the promoted police officers, IG Singh directed them to be ready to carry the responsibility that will be received as the head of the organisation in coming days.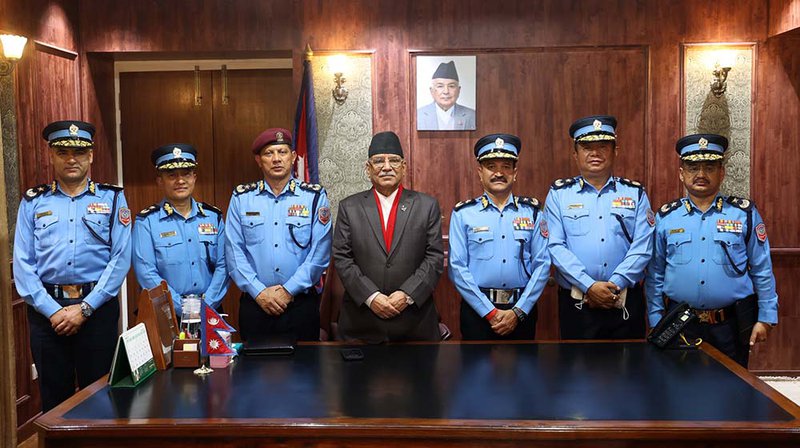 He said high-ranking police officials have to face challenges from all quarters and they should have ability to handle the challenge and responsibility efficiently.
Similarly, AIG Kunwar expressed commitment to carry the responsibility efficiently which has increased along with the promotion RSS reports.