It is of utmost importance for Nepal to host the International Implantology Congress in Kathmandu at this time when a vast majority of Nepalese have one or more dental issues.
The Nepalese Society of Implant Dentistry (NSID) is organizing the Congress, which has the theme Embracing the Future and aims to promote and improve the practice of implant dentistry for improved patient care.
According to a 2019 World Health Organization assessment, 51.2 percent of Nepali children aged 1-9 have untreated caries of "deciduous teeth," or the temporary milk teeth that emerge early in infancy and fall off to make way for permanent teeth around the age of five. The survey found that 31.5 percent of children aged 5 and up had caries in their permanent teeth.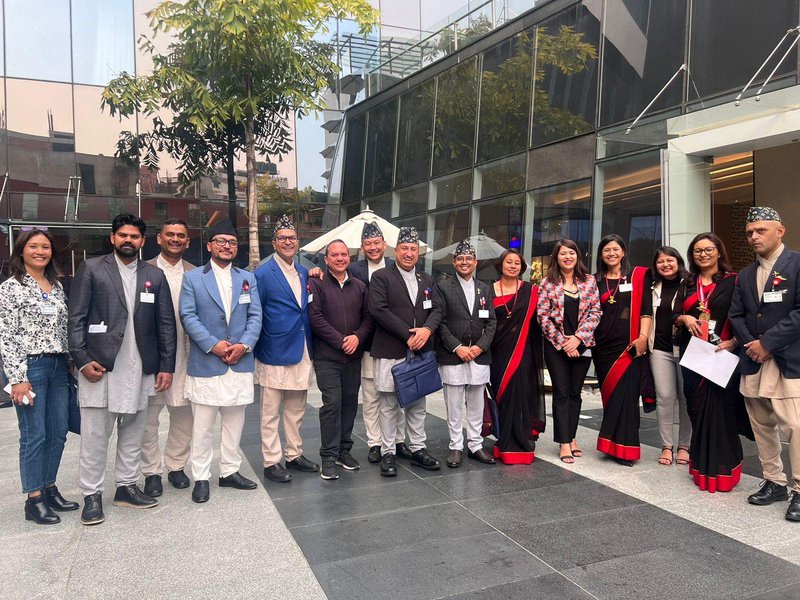 In light of this situation, organizing this type of international meeting is crucial. Studies have demonstrated that losing a tooth significantly affects a person's quality of life. For patients who have lost their teeth, dental implants have shown to be a fantastic alternative. Dr. Neil Pande claims that they offer treatments that have a natural appearance and restore functionality, enabling patients to talk and smile with assurance.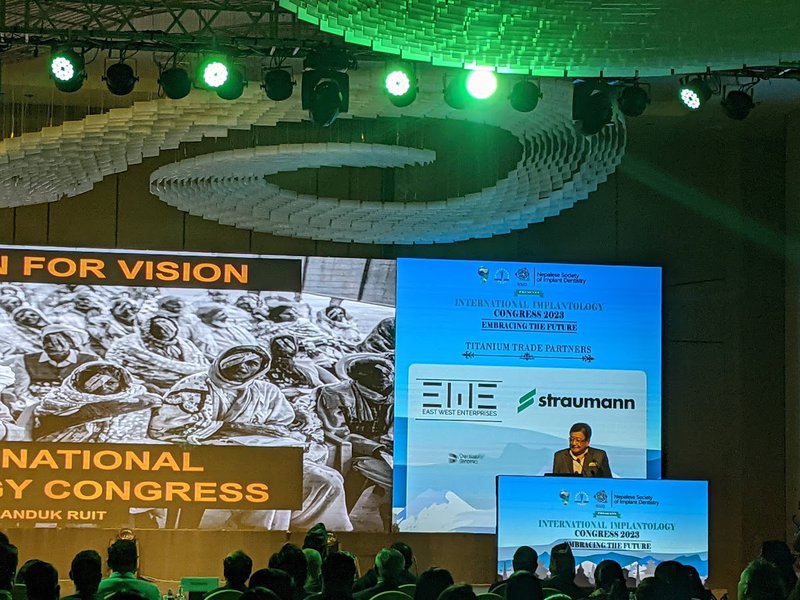 The NSID stated that it is committed to enhancing dental health care in Nepal and beyond at a time when the country's dental healthcare system has yet to achieve significant advancements. In order to improve the practice of dentistry, it has been running a number of projects to bring general practitioners and dental experts together.
NSID has demonstrated that it has partnered with a number of international societies, including the European Association of Dental Implantologists and the Royal College of Surgeons of Edinburgh, to provide patients with high-quality dental care. This collaboration has been demonstrated through the high level of participation and involvement of various national and international organizations.
The two-day Implantation Congress began on April 7th amidst a high-tech display, and was led by the doctors themselves. There were no formal lengthy speeches of any one teaching and preaching, nor hours of formal ceremonial activities. Dr. Ranjita Shrestha, an implant specialist, gave a brief overview of the dental situation in Nepal throughout the event.
Following the opening, 16 renowned expert speakers from around the world have begun speaking with the approximately 300 registered Nepali participants. The idea for the inauguration came from the team of doctors.
Nepalese participants have the opportunity of demonstrating their experimentation and learning on a platform for dental professionals to learn about the newest advancements in implant dentistry and exchange knowledge and ideas.
The high level international conference was hosted to share and learn from international and national experiences by the Nepalese Society of Implant Dentistry (NSID), which was created with the goal of improving Implant Care.
The inauguration parts of the congress were very lively and informal, with a different style and tone. Dr Sanduk Ruit, the award-winning ophthalmologist, was invited as the keynote speaker at the congress as a gesture of respect for the accomplishments he has made in the field of ophthalmology in general.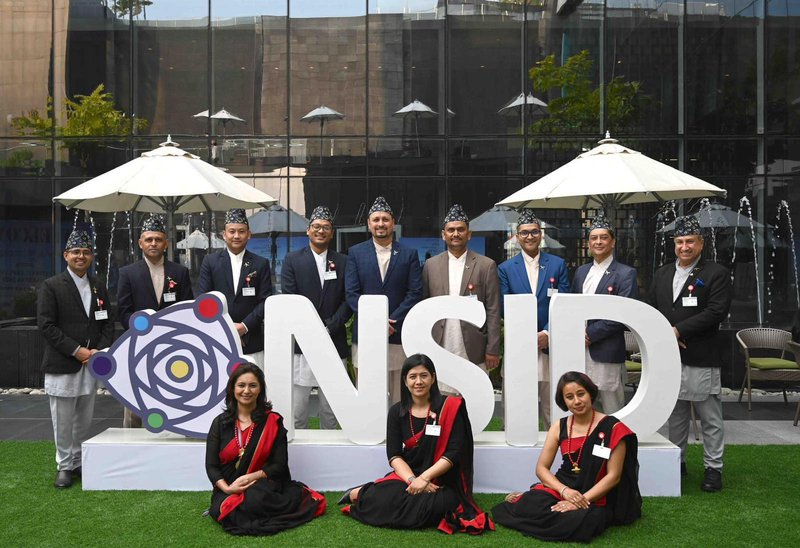 Dr. Ruit, often known as the God of Sight, is an amazing eye-implant expert who has restored the sight of over 180,000 individuals worldwide with his breakthrough cataract surgery treatments.
Dr. Ruit was honored after his presentation by Dr. Bipul Man Singh and Dr. Sambhu Man Singh.
Similarly, renowned cardiac surgeon Dr. Bhagwan Koirala, chairman of the Nepal Medical Council, spoke as a guest at the inaugural program. Dr. Neil Pande facilitated Dr. Koirala's visit.
Dr Christian Berger, President of the European Association of Dental Implantology, is among the other world-renowned implantology speakers.
Dr. Jorg Neugebauer, lecturer for the Master of Science in Oral Implantology, will present on "Improvements in Implant Prosthetics with Digital Technologies." Similarly, Dr Vinay V. Kumar, the 2017 Andre Schroeder Clinical Research Prize winner-researcher, clinician, and educator in the field of implantology, oral and maxillofacial surgery-will give a discussion titled "Implants in Compromised Bone Conditions."
Dr. Eldo Koshy, a professor and fellow of the American Academy of Implant Dentistry, will speak at the Prosthetic Options in Implant Dentistry Congress.
Aside from the two-day event, there will be pre-congress workshops and discussions presented by professionals and speakers.
"Modern food consumption habits," remarked Dr. Pande, founder and president of the Nepalese Society of Implant Dentistry. (NSID). "Unaware of the risks of processed food, naive Nepalis - particularly those living on the outskirts of society, including the remote hills - tend to fall for lucrative advertising campaigns of sugar-rich snacks and food products such as candies, chocolates, and sugary beverages." "Sugar-rich foods are toxins for the entire body, not just the mouth."
"People should also be aware that tooth loss can lead to issues such as malnutrition and a lower quality of life." "Tooth implants are now excellent replacement options," Dr Pande remarked.
Aside from the two-day event, there will be pre-congress workshops and discussions presented by professionals and speakers.
According to Pande, the two-day congress, which begins on April 7th, will bring 300 registered Nepali participants face to face with 16 internationally known expert speakers.
Nepal has approximately 5,000 working dentists, with approximately 3,000 actively practicing in the country. The organizers intend to introduce modern concepts and know-how in implant dentistry to the event, which will be attended by 10% of the nation's practicing dental experts.
"The congress brings together experts and Nepali dental practitioners." "Ultimately, Nepali patients will benefit," Dr. Pande stated.
NSID, in partnership with the European Association of Dental Implantologists, hosted an International Implantology Congress in Kathmandu to improve the practice of dentistry in Nepal and to highlight current trends and recommendations in implant dentistry.