The children of Karnali presented their own budget in the Children's Parliament Exercise Program organized in Surkhet district, where they highlighted the need of scaling up child nutrition grant throughout the country (which is now only implemented in 25 districts).
The mock parliament session was organized with the aim of providing information about the parliamentary system. Also, in the House, children expressed their views on child marriage prevalent in Karnali, development works, child rights issue as well as contemporary issues of the country.
48 children from 21 schools in 10 districts of Karnali Province participated in the Mock Parliament Exercise Program organized by the Federal Parliament Secretariat under the Federal Children's Parliament Program, supported by the European Union in coordination with UNICEF Nepal, UN Women, Mitra Samaj and Decco Nepal among others.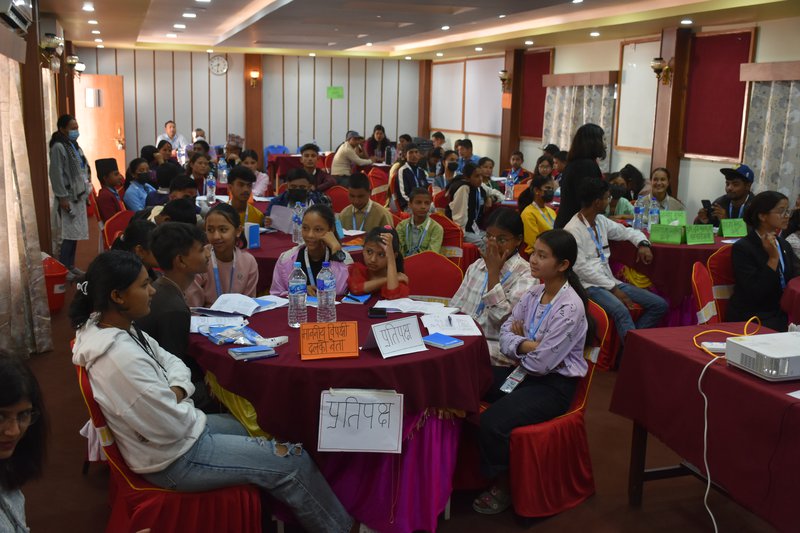 Children from Karnali have played the roles of Prime Minister, Minister, Speaker, and Member of Parliament of the opposition party among others.
"What do they do in the parliament? What kind of work? What are the positions; In general, I had no idea how the parliament works," Kalpana Acharya, a participant from Subhkalika Rural Municipality, Kalikot district, said, "I felt like I was the Prime Minister, the President. On top of that, I am thinking of going towards politics in the future, and after participating in this exercise, I felt that this will contribute a lot in my political journey."
Bikash Raj Giri, another participant from Bheriganga Municipality, Surkhet, said that if a student goes and becomes a Member of Parliament in future, this practice has given knowledge about what should s/he do in the parliament.
The chief guest of the session, Member of the Parliament, Amar Bahadur Thapa said these children are very Lucky enough to get such training in small age. "It will be easy for them to understand the process, once they become parliamentarian," he added.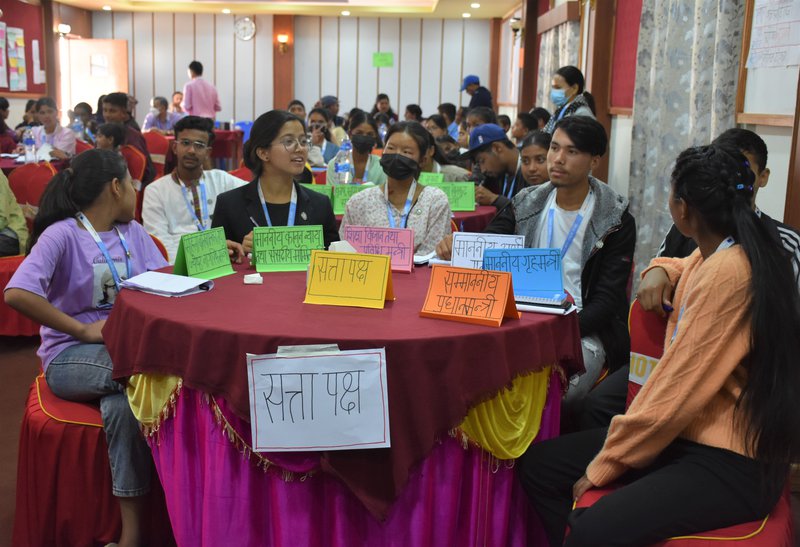 UNICEF social policy expert Thakur Dhakal informed that there is a plan to conduct the Mock Children's Parliament exercise program in other provinces of the country as well. "Such exercises allow children to know how the parliament works, as well as create positive attitude towards politics, and their confidence level increases when they work in groups, present, and ask questions. "