Prime Minister Pushpa Kamal Dahal 'Prachanda' has carried out an onsite visit of the under-construction Kathmandu-Tarai/Madhes fast track on Tuesday.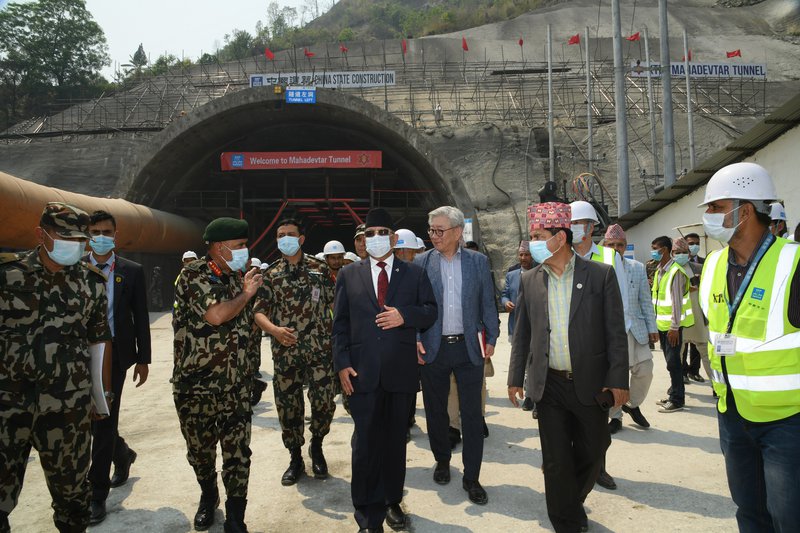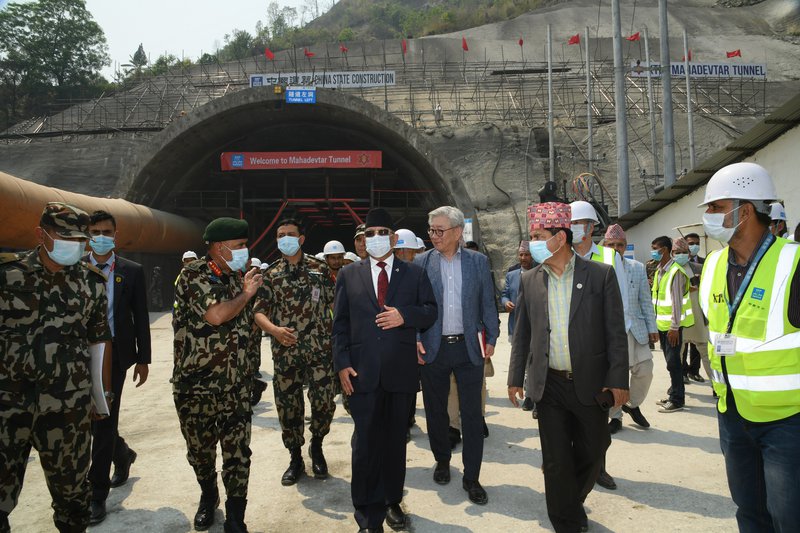 The government has given the Nepali Army responsible for the construction of the national pride project. PM Dahal had given this responsibility to the NA during his second term.
A team comprising PM Prachanda, and high-ranking officials of the Government of Nepal made an onsite visit reaching different sections of the project, according to PM Dahal's Secretariat.
Deputy Prime Minister and Defence Minister Purna Bahadur Khadka, Minister for Physical Infrastructure and Transport, Prakash Jwala, Finance Minister Dr Prakash Sharan Mahat, Chief Secretary Shanker Das Bairagi, Secretaries of the government and Chief of Army Staff Prabhu Ram Sharma were also in the team.
The 72.5 kilometres long fast track is the shortest route connecting Kathmandu with Tarai and it is being constructed at the management of the NA.