The Minister for Foreign Affairs N. P. Saud arrived in London to attend the Coronation of His Majesty King Charles III and Her Majesty the Queen Consort.
He was welcomed by a Special Representative of the Secretary of State for Foreign, Commonwealth and Development Affairs, Ambassador of Nepal to the UK Gyan Chandra Acharya and Embassy officials at the VIP Suite (Windsor Suite) of Heathrow Airport in London.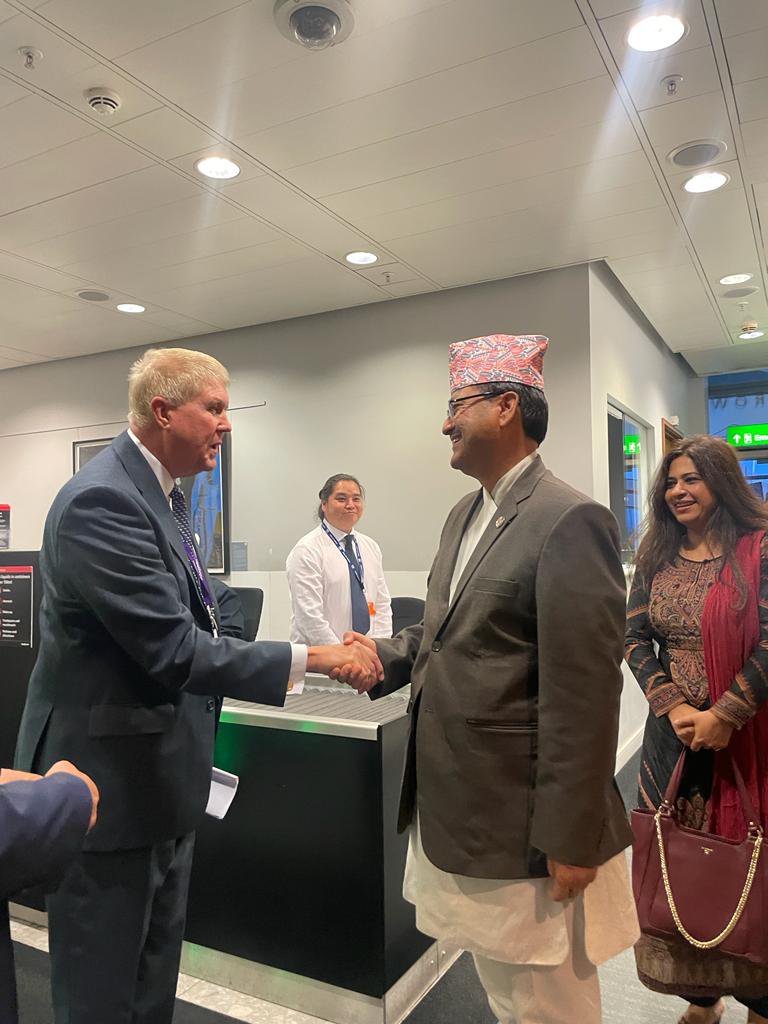 The Foreign Minister is scheduled to attend the King's reception organized in honor of Overseas Representatives at Buckingham Palace on Friday, 5 May 2023 and the Coronation Ceremony at Westminster Abbey on Saturday, 6 May 2023. Minister Saud is also scheduled to hold some official meetings during his visit to the UK.