The two day first EU-Nepal Business Forum, a platform to promote increased contacts between Nepal and EU business in Kathmandu, draws attention from the large number of business community in Nepal.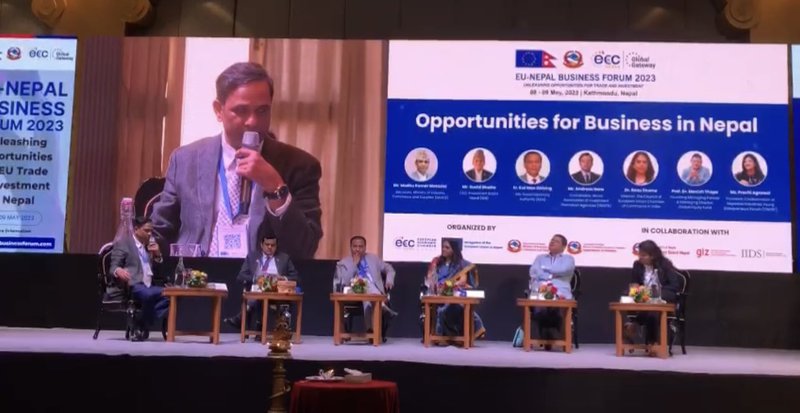 Supported by the European Union Delegation to Nepal, the first EU-Nepal Business Forum will conclude today.
Undertaking in collaboration with European Economic Chamber-Nepal (EEC-Nepal), Nepal's Ministry of Industry, Commerce and Supplies is a partner in this effort.
"Great presentations and networking on investment opportunities in Nepal, integrated trade strategy, LDC graduation and sharing of success stories at first day of EU Nepal business forum! Looking forward to tomorrow !," tweeted EU Ambassador to Nepal, Nona Neprez.
After attending the program, Secretary at Ministry of Commerce, Industry and Supply Madhu Kumar Marasini said that the EU-Nepal Business Forum is highly valuable for Nepal in the present context.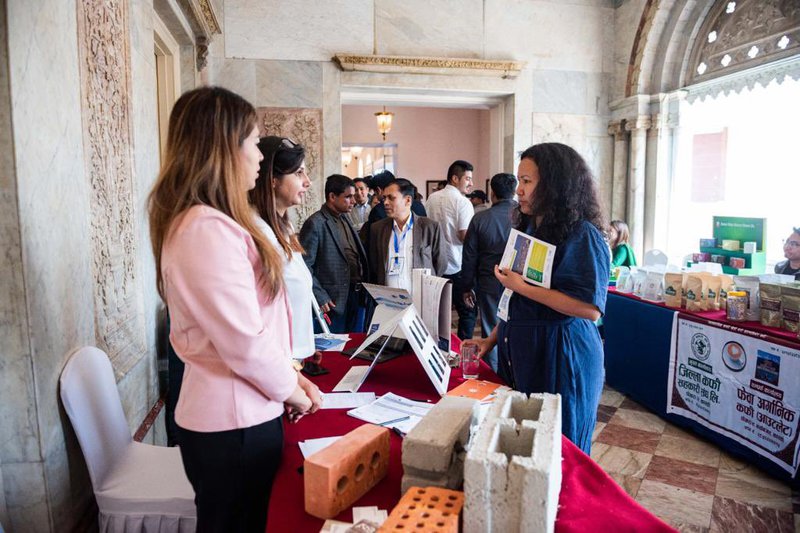 "Had a wonderful opportunity to listen to the rich deliberations as well as to chair/moderate the session on Opportunities for Business in Nepal during EU-Nepal Business Forum 2023! Huge untapped opportunities and scope! Thanks to the organizers! @EUAmbNepal @MOICS_Official, " Tweets secretary Marasini.
"This is the first event of its kind to promote business to business contacts between EU and Nepal, and we're confident it will provide new momentum towards expanding our trade and investment relations," said Nona Deprez, EU Ambassador to Nepal before the inauguration.
The Forum has brought together over 250 participants from Nepal and over 30 foreign participants, including government officials, EU member states representatives, and trade representatives working in the South Asia region.
There are participation of academic institutions and businesses, and access to deliberations can be made both in-person and virtually.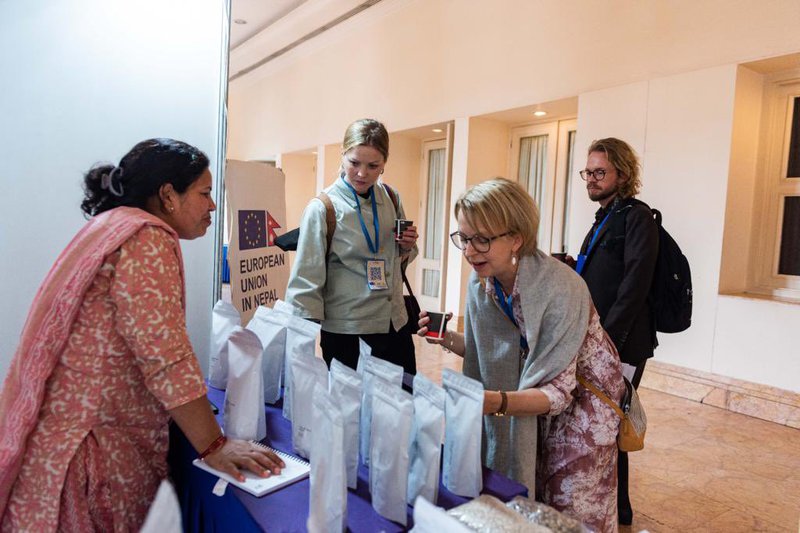 The forum held eight sessions, including trade and investment opportunities in Nepal; the policy, law and infrastructure support needed for investment-led growth, and Nepal's preparation for LDC graduation.
Other sessions included focused deliberations on specific investment opportunities in agriculture and agriculture-processing, non-timber forest products and handicrafts; and those in manufacturing and recycling, tourism, information technology and business process outsourcing and energy.
Photos: Twitter