Nabin Bi Ka, a 20-year-old mechanical engineering graduate who participated in ENSSURE's Dual Vet- Apprenticeship programs, has a job in the field and the necessary skills to compete in the job market.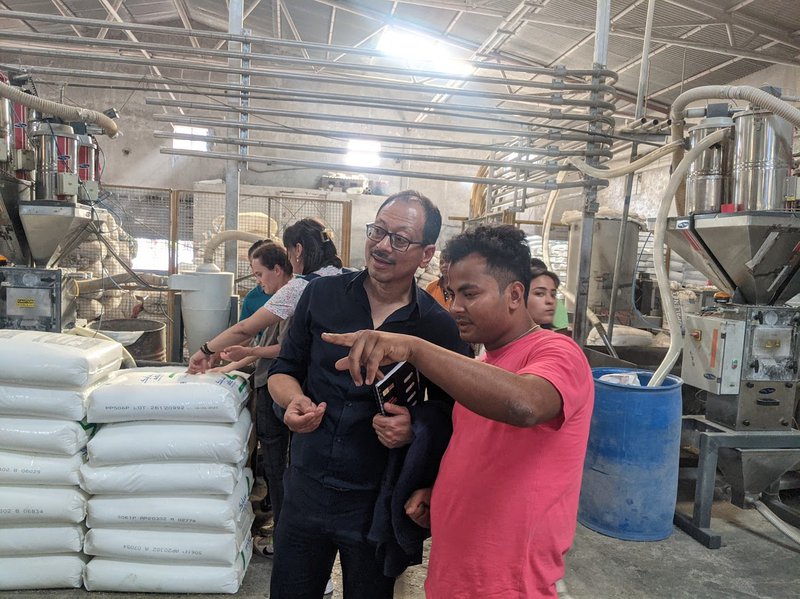 Bi. Ka, a resident of Bheriganga Municipality in Surkhet district, was hired by Pashupati Seen Pack Ltd. of Khanar, Sunsari district of Koshi Province, shortly after earning a diploma in mechanical engineering; this degree certificate is comparable to SEE.
In a similar vein, Karna Bi Ka, a citizen of Karnali Province's Nalgad Municipality in the Jajarkot area, is currently employed in the same industry after finishing an engineering course. They attended the program because of a personal relationship, despite the fact that they are both from the Karnali Province.
"My cousin, who graduated from the same program, told me about the training and urged me to apply while I was considering moving to India for seasonal employment. I have been here for the past 2.5 years with a job and a vocational training diploma."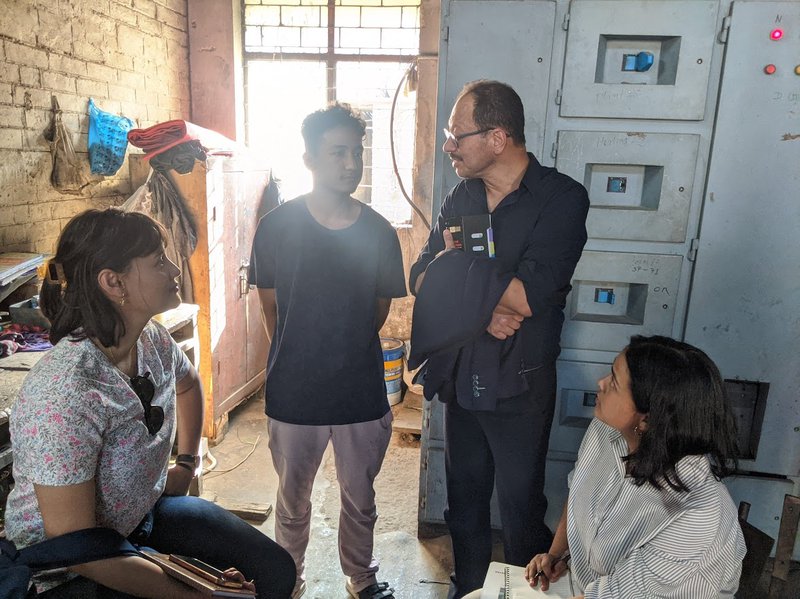 With Helvetas-Nepal providing technical assistance, ENSSURE is implemented by the Council for Technical Education and Vocational Training (CTVT) at the federal level, the Ministry of Social Development at the provincial level, and Municipalities at the local level. The private sector is also included in the selection process
It offers vocational training in a variety of fields, including electrical, mechanical, information technology, computer, hospitality, and teacher preparation for early child development, as well as career guidance and on-the-job training to youth who have recently returned from abroad.
Youth involved in PROYEL have a somewhat different experience. Yam Bahadur Bi.Ka, 22, is the president of the Youth Panel of Gurans Rural Municipality in the Dailekh district of Karnali Province, and he can educate the local youth about the procedures of local government. Due to a lack of economic possibilities and vocational skills, they are unable to stop the youth from migrating seasonally to India.
"We can inform the young people on how to put pressure on their local government to create youth-friendly programs. However, according to Bi.Ka, we are unable to accommodate the majority of young people's needs for employment and vocational training.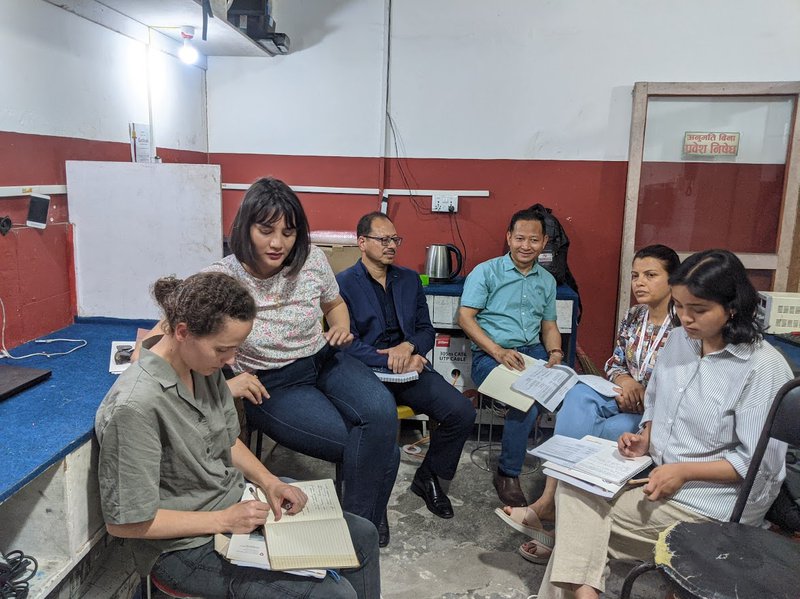 PROYEL has already made a big achievement. Local NGOs Sahayogi Samaj Nepal, situated in the Madhesh Province, and Women Empowerment Action Forum, based in the Karnali Province, are working closely with regional governments to carry out this campaign.
As ENSSURE has become well-known among young people as a project that ensures employment and PROYAL as a project that illustrates how to participate in local governance processes, they may still benefit from sharing experiences in order to benefit the younger population.
"The youth population of Nepal is the objective of both programs. PROYAL gives young people the ability to speak up for themselves in local government, but it lacks a component for skill development and career assistance. ENSSURE is based on the person despite having many beneficial components for career counseling, vocational training, and other areas. However, both programs showed that they were capable of empowering young people, "said Dr. Prabin Manandhar, Helvetas-Nepal's Country Director. "The PROYEL can also be connected to a project like Elam, which assists young people from socially disadvantaged communities in starting their micro-businesses. "We also have the InElam project, which encourages young people to start businesses and create jobs."
Helvetas projects not just in Nepal, but also in Albania and North Macedonia, promote youth employment by using a comprehensive and inclusive approach to skill development. Helvetas illustrate how initiatives can engage with and for young people to boost their employability and sustainably create respectable youth employment through three effective models.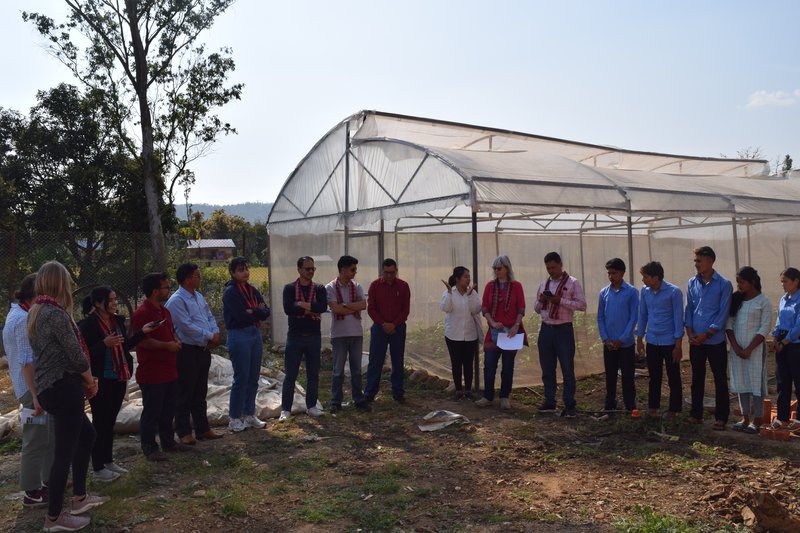 Aagya Pokharel, the Coordinator of the PROYEL Project, and Aagya Shrestha, a member of the Youth Sounding Board, are presenting the successful model of Helvetas Nepal's youth program at a conference in Washington, DC, together with Helvetas Albania and North Macedonia.
Dr. Manandhar, country director of Helvetas Nepal, and Caroline Guillet, Pokharel, recently visited Karnali Province and Koshi Province to take advantage of the opportunities that are there at many levels and synchronize them in various projects. Aagya Shresha, a member of the Youth Sounding Board, was also present when Koshi visited.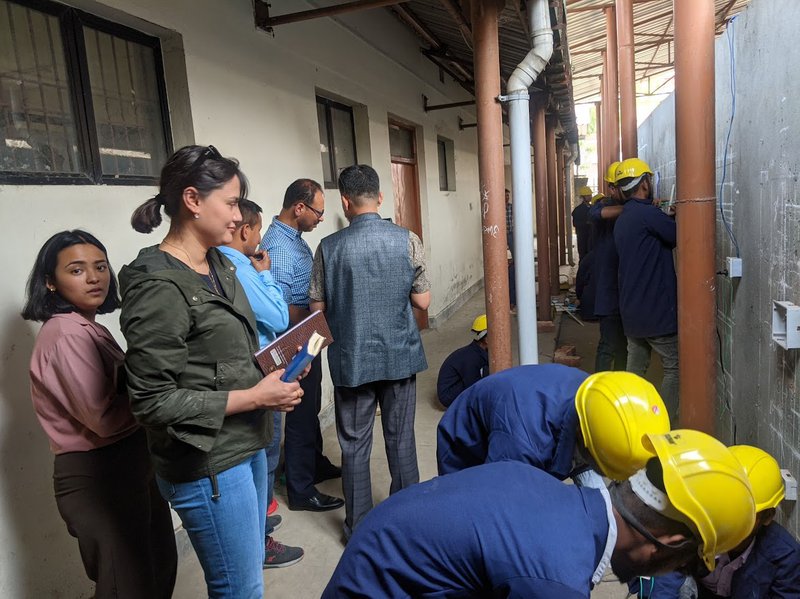 Youth-focused programs include Dual Vet Apprenticeship, On-the-Job Training, Workers' Further Training, and Career Guidance. Youth from PROYEL should be exposed to ENSSURE initiatives, according to Dr. Manandhar.
According to studies, the main issues that Nepalese youth struggle with include unemployment, access to skills, local-level governance procedures, entrepreneurship, technology, and exclusions based on gender, caste, ethnicity, and disability.
The program coordinator for PROYEL Pokharel believes that ENSSURE and PROYAL both have additional and complementary features to each other after speaking with the youngsters under ENSSURE.
"Youth involved in PROYEL should contact with ENSSURE so they may take advantage of numerous chances in the employment market. Young migrants who have returned are also reintegrated. Youth should be offered additional possibilities in addition to the ENSSURE experiences, according to Pokharel.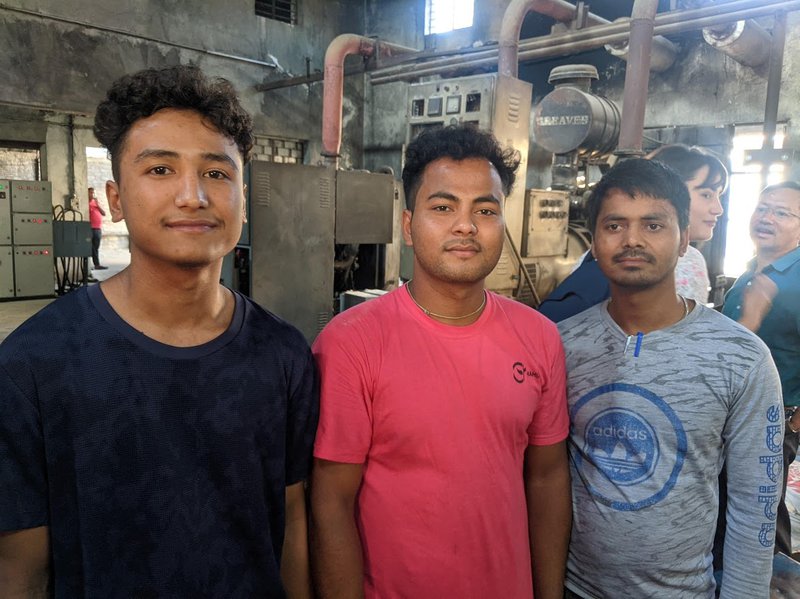 PROYEL is primarily concerned with organizing youth and advancing their voices in the political system. In contrast to PROYAL, ENSSURE seeks out young people individually. The head of Helvetas Nepal's Koshi Province, Sanjib Rai, stated, "With PROYEL, we can complement and supplement."
Nepal has the lowest index of youth development among the South Asian nations while having a population that is more than 60% young. The biggest problems facing Nepalese youth include unemployment, lack of access to technology and skills, and exclusions based on gender, caste, ethnicity, and disability.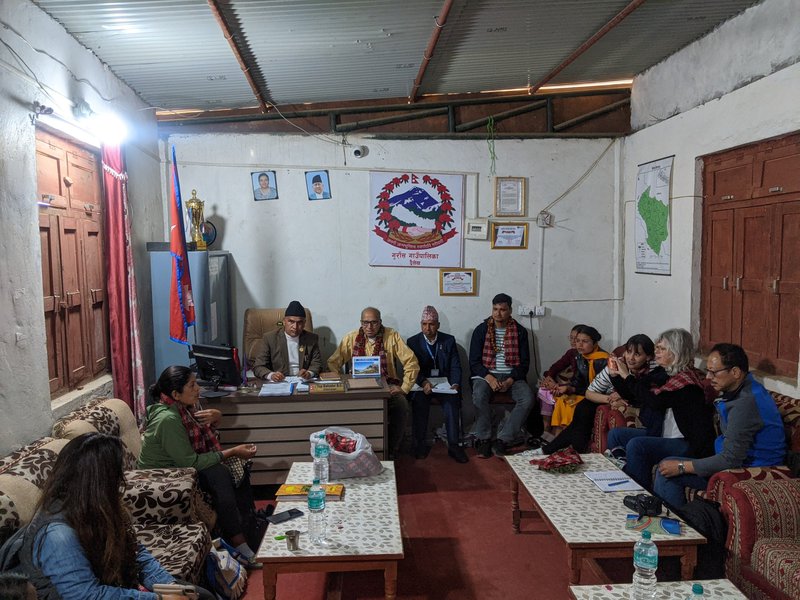 PROYEL and ENSSURE have been introducing initiatives to equip young people with information on governance, vocational training, and employment. The goal of including youngsters in the economy and political process can be achieved to a great extent by coordinating their complementary and supplementary activities.