Experts, decision-makers, and farmers from Nepal, Indonesia, and the United States of America explored how indigenous-based farmer-managed irrigation systems might handle the problem at a time when there are growing worries at all levels about the consequences of climate change on the water supplies.
Irrigation systems, which are multifaceted with governmental, institutional, socioeconomic, and technological elements, do not function in isolation, and as a result, they are influenced by a variety of factors.
It is vital for Nepal to gather experts, policy makers, and farmers to talk about this crucial system, which is a key element of food security.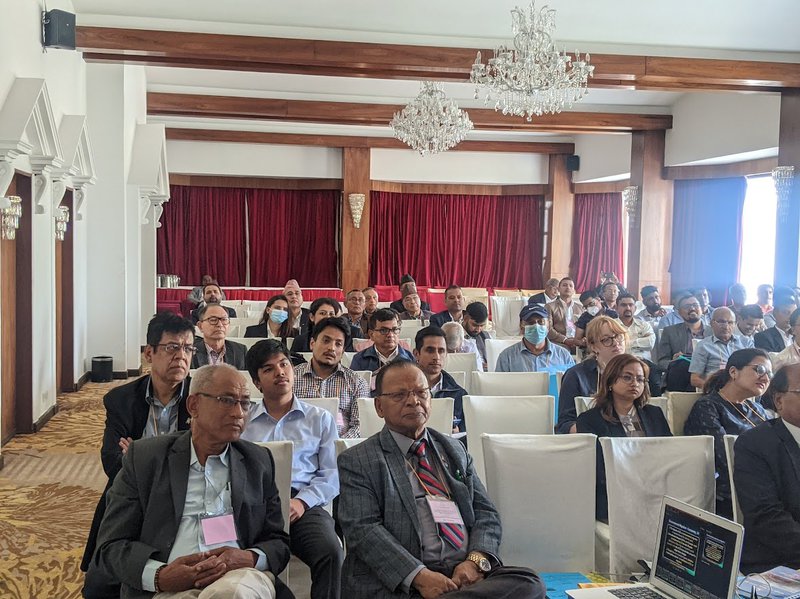 Bringing together all the interested parties is a crucial endeavor because studies have revealed that Nepal is a highly sensitive country to the effects of climate change, which will harm Nepal's agriculture system and way of life.
Experts, decision-makers, and farmers—the three key stakeholders in irrigation systems—divided into separate meetings to discuss the situation and offer suggestions for how to reduce the impact.
One of the seminar's standout features was the participation of both farmers' irrigation management organizations and the public irrigation bureaucracy. FMIS has a long history in Nepal and uses indigenous knowledge. The backbone of Nepal's irrigation systems, despite current trends of retreating waters, erratic rainfall patterns, and extreme weather, is still the country's rivers and lakes.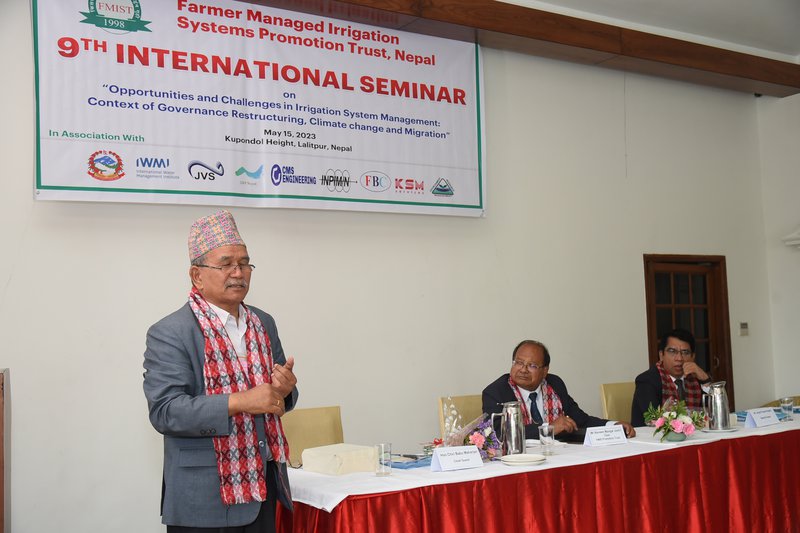 The ninth international symposium on possibilities and challenges in irrigation system management framework of governance restructuring, climate change and mitigation, relating to farmers managed systems concluded after discussions on various problems pertaining to farmers controlled irrigation systems.
The presentation was put on by Farmer Managed Irrigation Systems (FMIS) Promotion Trust, Nepal, and Chir Babu Maharjan, the mayor of Lalitpur Metropolitan City, spoke as the chief guest.
He claimed that LMC is attempting to limit the Tikabharaiv-Lalitpur irrigation canal in order to restore the city's historic water systems. According to Mayor Maharjan, LMC intends to resurrect the ponds in order to refuel the stone spouts.
The government would offer all necessary assistance to reestablish the traditional farmer-managed irrigation system, according to Gopal Babu Sigdel, secretary of the Ministry of Energy, Water Resources, and Irrigation. In the context of climate change, he claimed that farmer-managed irrigation systems might aid in effective water management.
The FMIS Promotion Trust's founding chairman, Dr. Upendra Gautam, emphasized the value of farmer-managed irrigation and its contribution to the nation.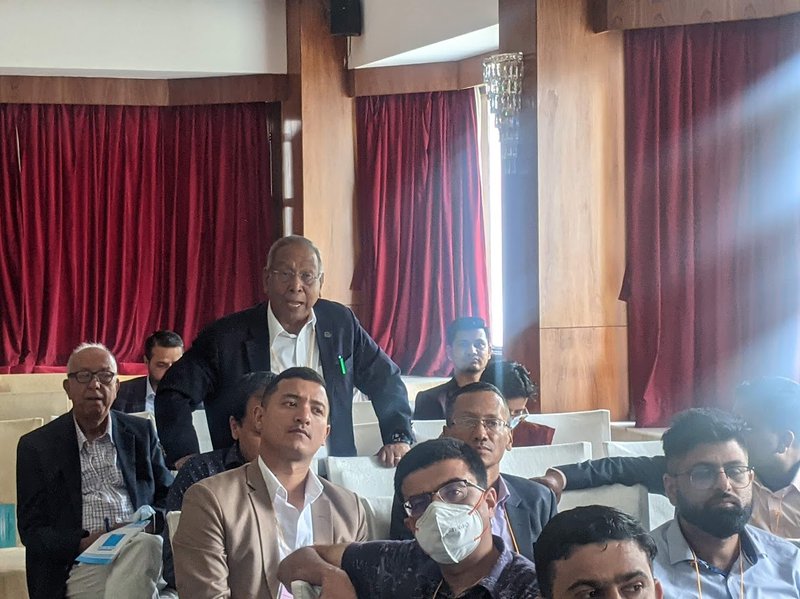 The patron of the FMIS Promotion Trust, Dr. Prachanda Pradhan, provided an update on the state of the farmer-managed irrigation system. We extend our sincere gratitude to all of the attendees.