Prime Minister Pushpa Kamal Dahal 'Prachanda' who is visiting India and his counterpart Indian Prime Minister Narendra Modi have jointly inaugurated the railway service from Bathnaha to Budhanagar in Biratnagar, India.
The Prime Minister of the two countries inaugurated the cargo train service by showing the green flag from Hyderabad House, the office of Indian Prime Minister Narendra Modi in New Delhi.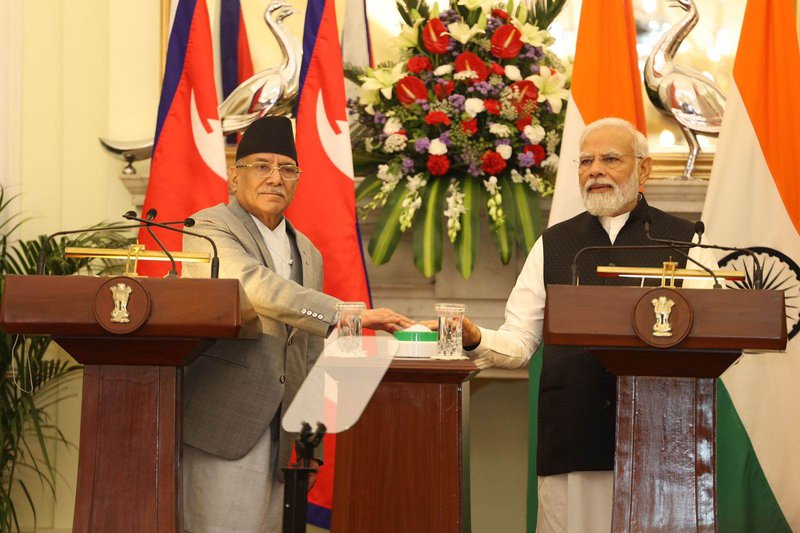 After Prime Minister Prachanda and his Indian counterpart Modi show the flag, the Indian side will bid farewell to the cargo train from Bathnaha and Nepali government officials will welcome it at Budhanagar.
The freight train arriving at the integrated customs check post at Biratnagar has transported raw materials for some industries. For a long time, the businessmen of Koshi region have been requesting to open and facilitate the train running from the border area of ​​Bathnaha to Biratnagar integrated check post for the transportation of goods.
The eight kilometer railway line from Bathnaha to Biratnagar ICP railway station in India is under preparation. The railway has been tested for train operation on October 8, 2075. The Railway Department said that the railway was re-inspected on Wednesday as well.
After the inauguration today, the railway will operate regularly. The passenger train is ready to be put into operation soon. For passenger trains, a railway line should be built up to Katahari. Necessary preparations are being made for that too.
Although the construction of the 18.1 km long railway from Bathnaha to Katahari via Biratnagar has been started since 2011, it has not been completed yet. In some places, the compensation dispute remains. Efforts are being made to solve the problem.
The railway was built with the financial and technical support of the Government of India. According to the details, the government plans to build the last station from Bathnaha in India via Biratnagar at Maheshpur in Kathari Rural Municipality.
Of the total length, it is equal to 5 km towards India and 13 km towards Nepal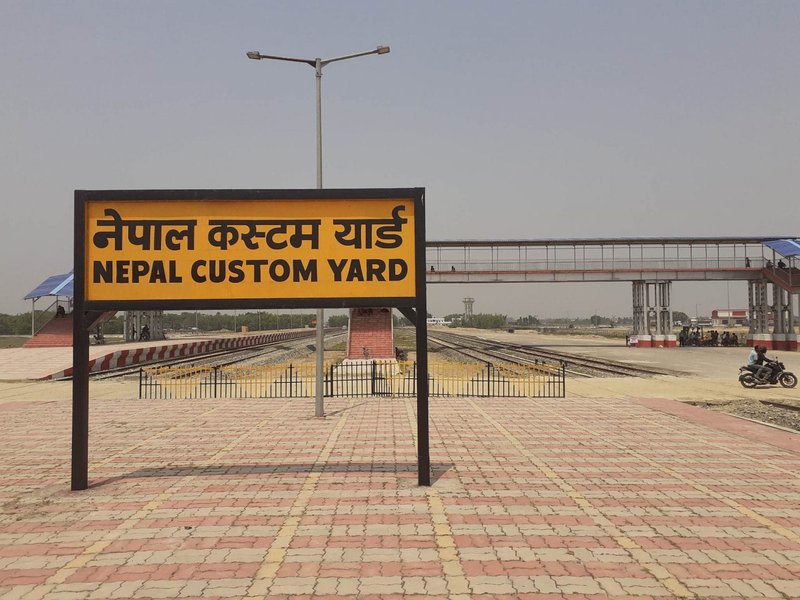 The total cost of the project is three billion 73 billion Indian rupees. The Indian company Ircon was responsible for the construction of the railway. Similarly, Janakpur Jayanagar railway is also in operation. The railway is under construction till Bardiwas in Mahottari.
In some places, the construction has already been completed. The Indian government signed an agreement to build railways in six different places in Nepal during the then President Dr. Ramvaran Yadav's visit to India.