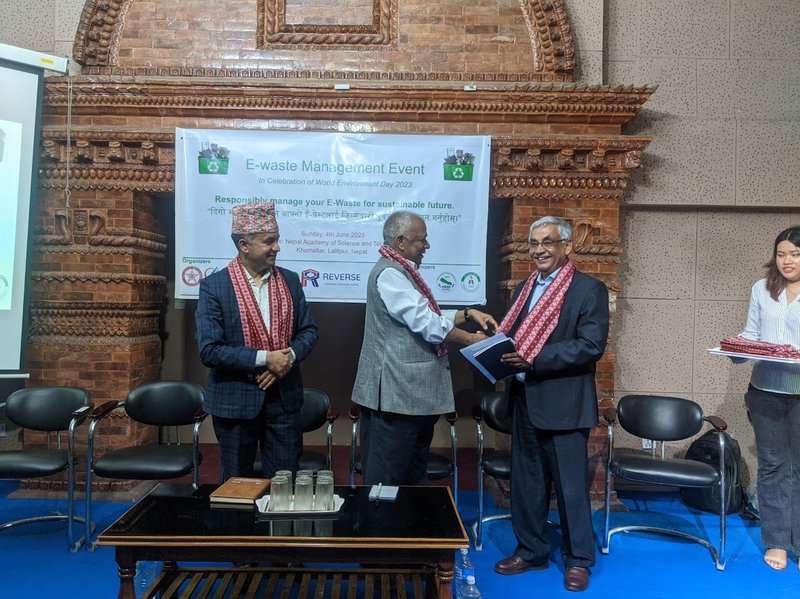 E-waste is the fastest rising waste stream globally as well. But there must also be a fix for this. According to experts, the hazardous and inorganic wastes produced in Nepal's metropolitan regions are expected to have a negative influence on both the environment and human health.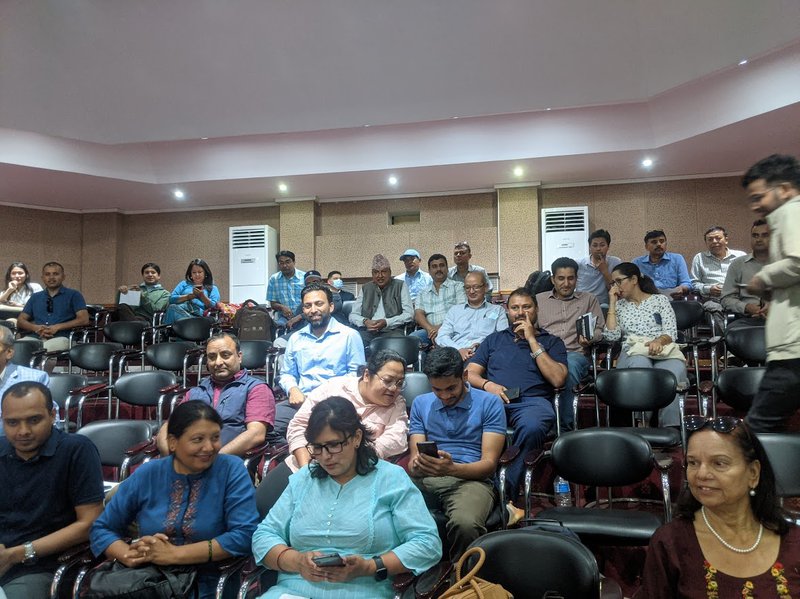 Every year, Nepal imports computers and mobile devices, totaling about Rs. 12 billion. In a similar vein, Nepal imports electrical gadgets every year.
Nepal does not, however, currently offer specific E-waste management services. It is handled similarly to other waste in the nation. A study found that the cities produced, 7100 metric tons of inorganic and hazardous garbage in 2075–1976. Cities also collected 283 metric tons of dangerous trash during this time, including E-waste.
Despite the modest amount, controlling this waste causes serious problems for human health and quality of life. Handling e-waste is not only dangerous and hazardous, but also bad for the environment and humans.
Experts contend that because precious metal may be collected and recycled to aid in nation-building, e-waste presents Nepal with a chance to make cash from local resources.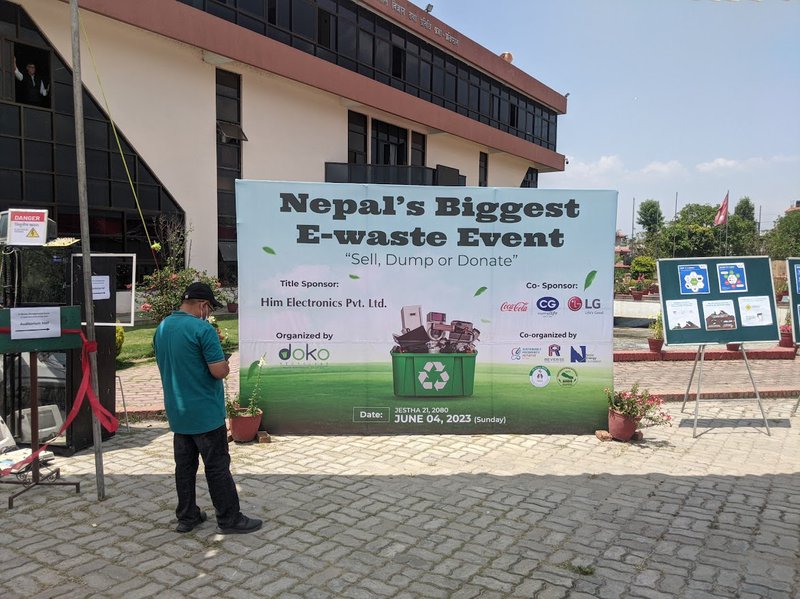 A session was arranged today to examine various elements of managing electric waste at a time when Nepal is facing significant challenges.
According to former environment minister Ganesh Shah, managing e-waste will present Nepal with both potential and a significant problem. Speaking at a program on e-waste management held to commemorate World Environment Day in 2023, chief guest Minister Shah noted that managin Executive Director Nawaraj Dhakal, who was invited to speak as the program's primary guest, noted that the correct management of e-waste is already a major problem in the nation.
E-waste management procedures need to be encouraged to be more socially and environmentally responsible, according to Executive Director Khatiwada.
Experts gave four separate papers on the theme Responsibly Manage Your E-waste for a Sustainable Future as part of an organized effort to increase awareness and encourage sustainable methods in e-waste management.g toxic waste is complicated because e-waste also contains commercially valuable materials like gold, silver, rare earth, and other materials.
Organized jointly Nepal Academy of Science Technology, Sustainable Prosperity Initiative, doko and Reverse, Nawaraj Dhakal, Executive Director of Alternative Energy Promotion Center, and minister Shah jointly inaugurated the event and a day-long exhibition amid a function at NAST.
Purushottam Ghimire from SPI-Nepal stated in his opening remarks that the major goal of the event is to gather essential stakeholders and inform them about the potential for reusing, repairing, recycling, redesigning, and rethinking electrical and electronic products.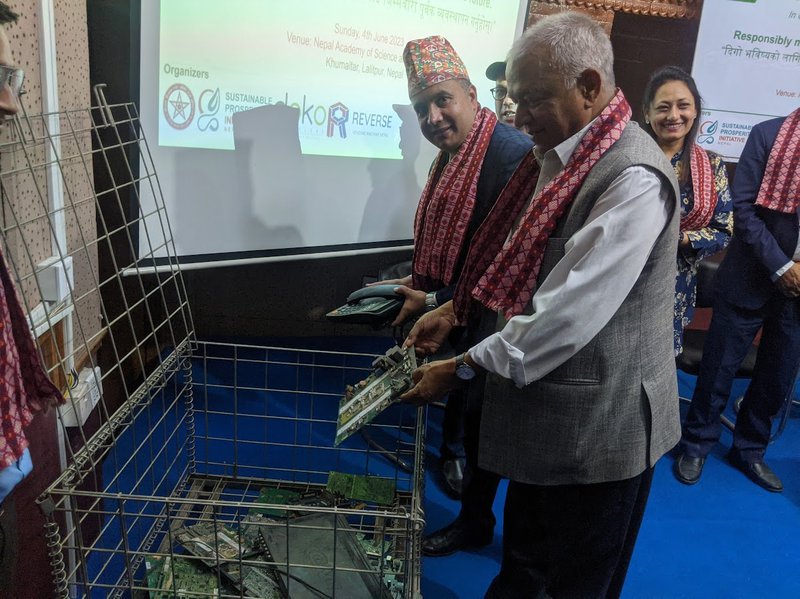 According to Ghimire, this event also served to inform decision-makers on the significance of rules, regulations, guidelines, and acts pertaining to the production and disposal of e-products and e-waste.
The papers on the condition of e-waste in Nepal were presented during the session by Sher Singh Bhat from the Nepal Energy Foundation, Dr. Rabindra Prasad Dhakal from NAST, Dr. Jyoti Giri from NPI, Bhuwan Chalise from Doko Recyclers, and Joseph Shrestha RVM Nepal.
Students and adults from various walks of life attended the presentation, which was hosted by Ritu Rajbhandari.