The Government of Japan handed over the Rehabilitation Center for Patients with Muscular Dystrophy in Shankharapur Municipality, Kathmandu District.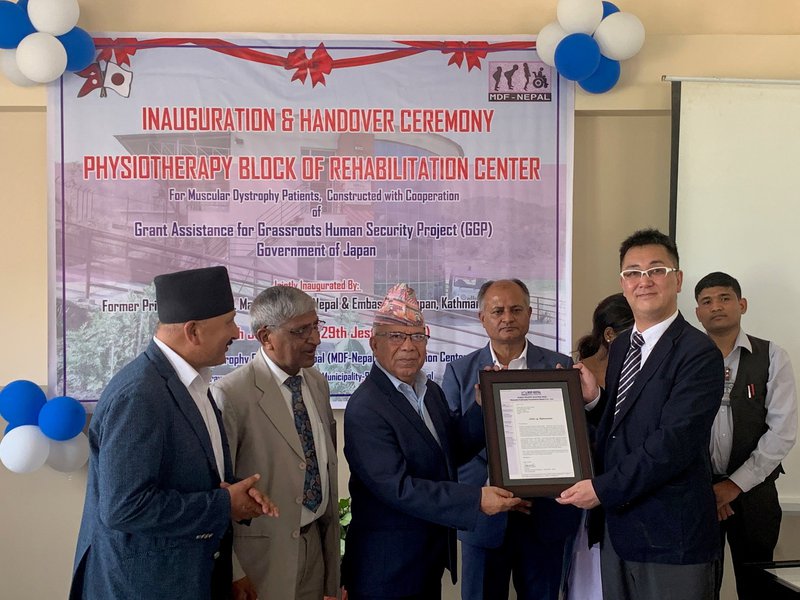 Tamura Takahiro, Charge d'Affaires ad interim of Japan to Nepal, attended the ceremony. The rehabilitation center project of the Muscular Dystrophy Foundation-Nepal (MDF-Nepal) was supported with a grant of USD 95,235 (approximately NPR 10.9 million) under the Grant Assistance for Grassroots Human Security Projects (GGP) of the Government of Japan.
On this occasion, Tamura congratulated and expressed his appreciation for the efforts of all those involved in the project. He emphasized that the project will enable muscular dystrophy patients to receive the care they need, further develop MDFNEPAL's existing medical initiatives, and provide higher quality services.
He also expressed his hope that the new rehabilitation center will provide appropriate treatment to the patients and contribute to the health and welfare of the patients and their families. MDF-Nepal was founded in 2003 by families who had lost their children due to muscular dystrophy.
In Nepal, MDF-Nepal is the only organization dealing with the disease, and it has contributed to expansion of knowledge and awareness of the disease as well as providing mental health care to patients and their families. MDF-Nepal is now able to provide more effective services to its patients with the newly constructed center which was supported by the Japanese government.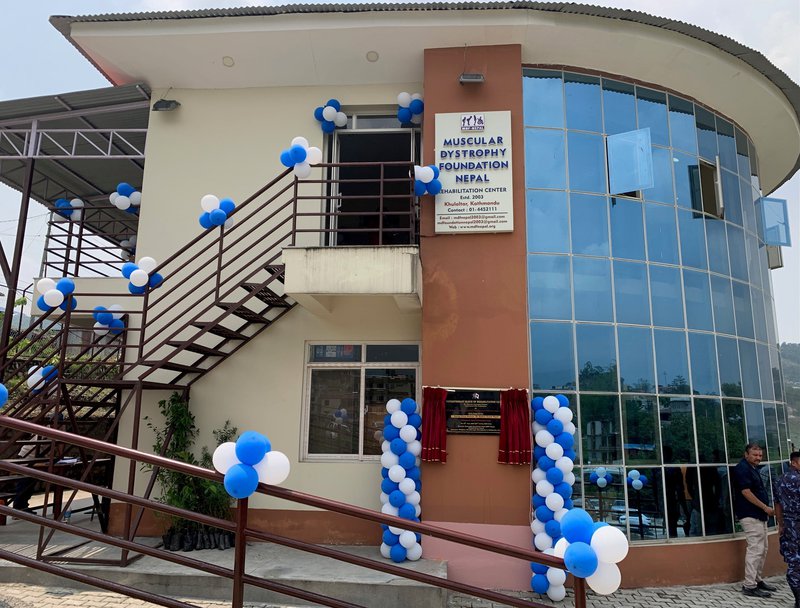 The Embassy believes that this assistance will contribute to further deepening the friendship between the people of Japan and Nepal. GGP was established to implement projects that directly benefit people at the grassroots level for the socio-economic development of communities. Since 1991, over 200 GGP projects have been implemented in Nepal