A first deal for long-term electricity trading between Nepal and India has been inked after ten years of work and numerous bilateral talks. During the visit of Prime Minister Pushpa Kamal Dahal Prachanda to India, this historic agreement was struck.
In front of both prime ministers, Dinesh Kumar Ghimire, the energy secretary for Nepal, and Alok Kumar, his counterpart from India, signed the preliminary agreement. This kind of long-term electricity trade agreement with India has been requested by Nepal for many years.
This deal, which ensures a permanent market for Nepalese electricity, makes NEA MD Ghising, who has been working hard and participating in bilateral discussions multiple times, the happiest man alive. This is for a good purpose. Ensuring a market is a terrific thing as the MD of Nepal's largest public utility that distributes, transmits, and generates power.
Without this deal, NEA would have been forced to manage more than 1200 MW of electricity while losing $1 billion in a single month. The deal provides the biggest relief for those who were concerned about how to handle the excess energy of over 1200 MW from the upcoming monsoon season.
According to MD Ghising, India's pledge is significant and historic for Nepal's energy industry. Ghising, a member of the Nepali delegation, said to Online News, "Now the notion that India will not buy power from Nepal has been proven untrue. India is an important electrical market for us, for this India has made a solid and reliable pledge.
On 18–20 Chait 2078, when the then-prime minister Sher Bahadur Deuba visited India, Nepal and India signed a Power Trade Agreement (PTA). 'Joint Approach
Letter on Cooperation in the Energy Sector' was signed by representatives from the two nations.
According to Ghising, the PTA's rules and regulations will be followed when trading electricity with India. MD Ghising stated, "This is the continuation of PTA." "The government sectors of the two countries will benefit from electricity trade with India, but so will the private sectors as well."
According to Ghising, this will foster a climate for more investment in Nepal's hydropower sector development and ensuring that the electricity generated here is sold.
According to him, it will foster an atmosphere where hydropower investors can do so with confidence, and the entire economy will gain from it. According to Ghising, "This is an umbrella framework (umbrella structure) for electricity trade," and "agreeing to this framework is the establishment of a new milestone in the electricity trade between Nepal and India."
The proposed agreement will make it easier to create an electricity trading market and to reach a long-term power purchase arrangement with India.
A long-term intergovernmental agreement on the exchange of electricity with India was suggested by Nepal. Accordingly, India has agreed to enter into an agreement for long-term electricity trading for 25 years, according to MD Ghising, who was a member of the Prime Minister's team during the visit to India. Within ten years, India will purchase up to 10,000 megawatts of electricity from Nepal.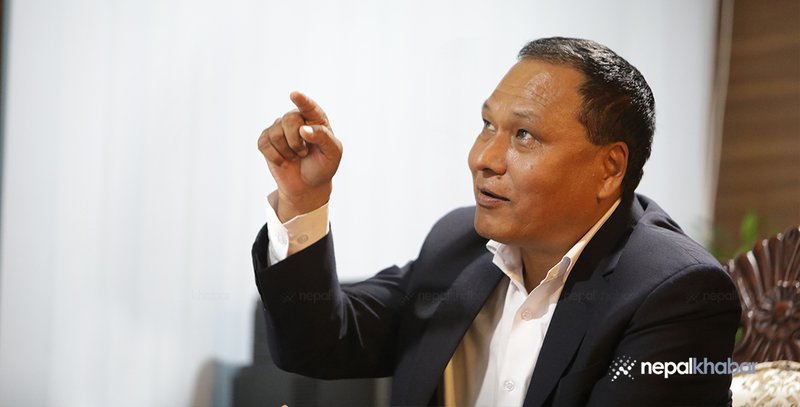 The Indian Prime Minister Narendra Modi stated that India and Nepal have a "Long Term Power Trade Agreement" during a joint news conference that was conducted following the meeting with Prime Minister Prachanda at Hyderabad House.
A long-term power trade agreement has been signed between India and Nepal, and we have set a goal of importing 10,000 megawatts of electricity from Nepal in 10 years, said Prime Minister Prachanda and I today. "Today, Prime Minister Prachanda and I have taken an important decision to make our agreement a super hit in the future," said Modi.
The Indian Energy Exchange Market (IEX) has now given Nepal authorization to export electricity from multiple projects totaling 452 MW. The government is attempting to sell electricity through a contract since the average price is lower when electricity is sold in a competitive market. Nepal's hydropower has a 2,700 megawatt installed capacity.
Nepal is under pressure to ensure the export of about 1,200 MW of electricity to the Indian market since power is produced according to connected capacity during the rainy season and demand is 1750 MW during the peak season.
India's willingness to purchase Nepal's electricity had been questioned up until a few years ago. Currently, a tiny amount of electricity from Nepal is sent to India. India and Nepal agreed to a 10-year purchase of 10,000 megawatts of electricity each during Prime Minister Prachanda's tenure.
As MD Ghising said this is a "breakthrough," as we say. We need to do a lot of planning right now. It must be continued in order to finish the legal process. There will be a "umbrella agreement" in general. There are numerous items in it.