Deputy Prime Minister and Minister for Defence Purna Bahadur Khadka expressed his firm commitment for the global peace on behalf of Nepal and Nepal government.
Addressing the inaugural session of the 7th Partnership for Technology in Peacekeeping International Symposium (PTPS) in Kathmandu, DPM Khadka also thanked the UN Headquarters and Department of Operational Support for choosing Nepal to host this first of its kind symposium in Nepal and in South Asia.
Attended by 230 participants from 47 countries, including 42 UN member nations and 11 different UN peacekeeping missions, Chief of the Army Staff (CoAS) General Prabu Ram Sharma has made the welcome remarks.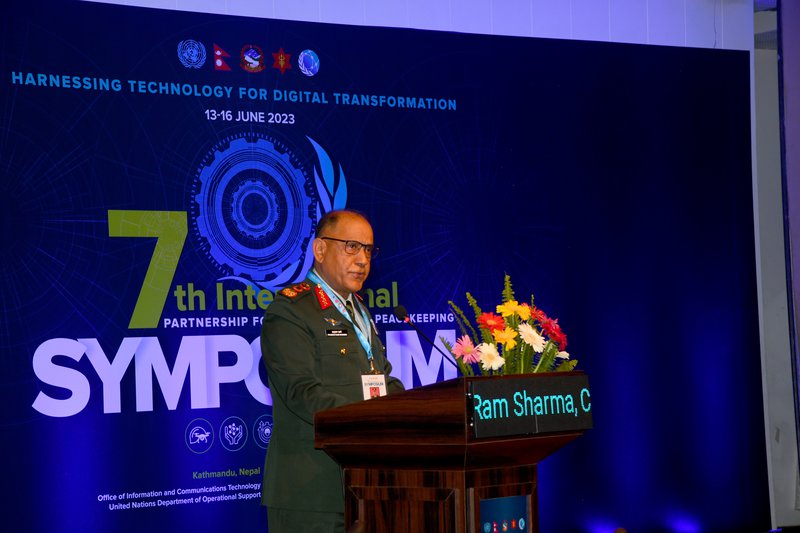 Under-Secretary-General (USG) Atul Khare for the Department of Operational Support (DOS) of the United Nations has said that the
UN was happy with the use of information and technology that was being used by the Nepali Army while participating in the United Nations peacekeeping missions in different conflict-hit countries.
Speaking at a media briefing session organised after the inaugural session of the four-day 7th Partnership for Technology in Peacekeeping International Symposium (PTPS) in Kathmandu on Tuesday, USG Khare said that the UN was happy with the use of digital assets that are being used by Nepal and Nepali Army in maintaining peace and security in the UN mission.
The 7th International Partnership for Technology in Peacekeeping Symposium kicked off amid a special inauguration ceremony in Kathmandu on 13th June. 230 participants from 47 nationalities are represented in this event, jointly organized by the UN and the Government of Nepal.
"I do believe that Nepal can do more than what it has been doing right now in the sector of using information and communication technology and so is its use accordingly in the UN peacekeeping mission as the use of communication technology has remained one of the unconditional benchmarks to establish better and effective communication in crucial war-torn countries," Khare said.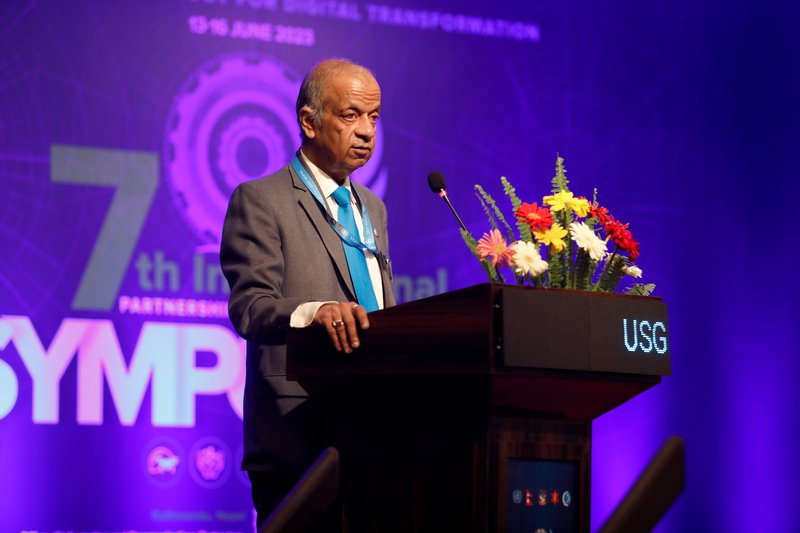 In another context, USG Khare said that Nepal's peace process and the exercise of multi-party democratic system was quite exemplary for the rest of the world and this had been proven by the participation in different polls and the results came from that.
The UN is trying to work out on launching inter-operable communication system among all the UN peacekeeping forces representing different nations by developing Radio Integrated Operating System (RIOS), said USG Khare. Under this system, UHF, VHF, Radio, Internet, and all the communication systems can be brought under the RIOS for better, effective and quality communication among the blue helmets working in the field of peacekeeping, informed Khare.
Sewa Lamsal, Joint Secretary and Spokesperson for the Ministry of Foreign Affairs, said that Nepal had accorded high value and respect to the cause of peacekeeping for global peace as Nepal was itself very well known as a peaceloving country.
"The organisation of the 7th PTPS here in Nepal this year after South Africa, has value of its own and Nepal owns this event very importantly as Nepal is the second largest troops contributing nation in the UN peacekeeping missions after Bangladesh," said Lamsal.
Nepal started participating in the UN peace initiatives since 1958. Since then, 145,813 Nepali peacekeepers have already served in 44 different peace missions. In the journey, 83 Nepali peacekeepers have sacrificed their lives in the line of duty for the noble cause of global peace.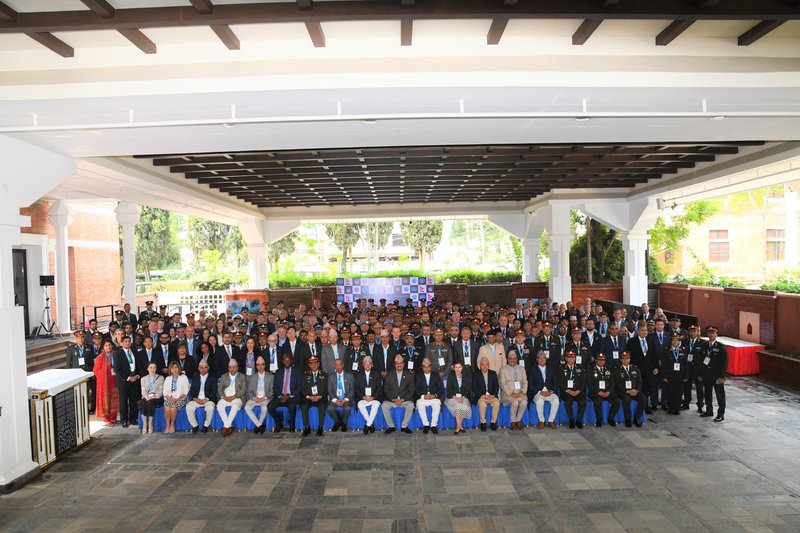 At present, Nepal is contributing 6,264 troops at a time in 13 different UN missions. Bangladesh contributes 7,237 while India contributes 6,097 troops remaining in third position.
Baburam Adhikari, Joint Secretary and Spokesperson for the Ministry of Defence, said that the event would be a milestone in optimising the use of technology in peacekeeping operations for global peace.
Minister for Foreign Affairs N.P. Saud, Chief Secretary, senior government officers, general officers from Nepali Army, senior officers from Nepal Police, Armed Police Force Nepal, and other invited dignitaries attended the symposium.
Based on the Reporting in The Rising Nepal