The Embassy of Japan and UNDP handed over solar drinking water Projects in Siraha and Sarlahi amid a ceremony in Harion. The solar water projects will help people to gain access to clean water and irrigation through solar energy.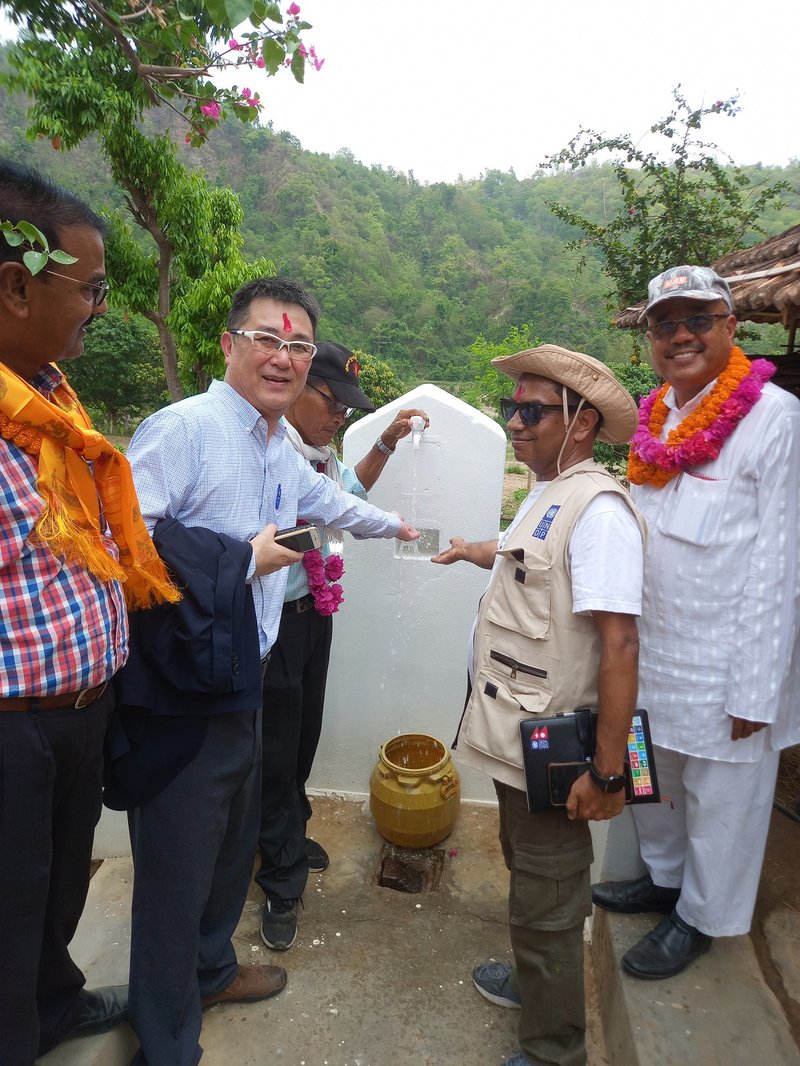 More than 11,000 residents in the Sarlahi and Siraha districts of Madhesh province now have access to clean drinking water, with the successful implementation of seven Solar Drinking Water projects.
Addressing the handover ceremony, Takahiro Tamura, Charge d'Affaires ad interim of Japan to Nepal congratulated AEPC, UNDP, District Water Supply and Sewage Office, Harion Municipality and people of Atrauli.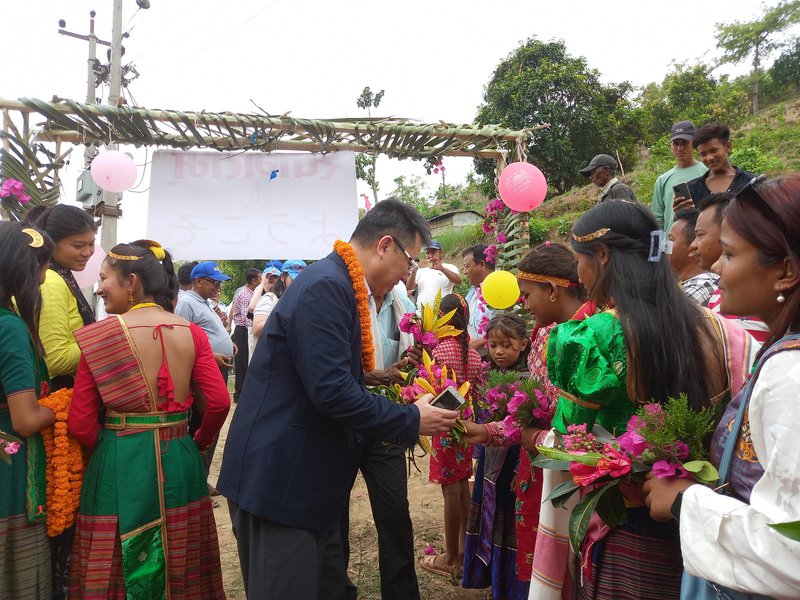 'I hope that this project will enhance the quality of life and provide sustainable access to clean drinking water," said Takahiro Tamura, Charge d'Affaires ad interim of Japan to Nepal.
He added that the project will further strengthen the relationship between Japan and Nepal as well as friendship between peoples of two countries.
These projects, supported by the Government of Japan, the Alternative Energy Promotion Centre (AEPC), and the United Nations Development Program (UNDP), involved the installation of solar pumps as part of the project "Leveraging Nationally Determined Contributions (NDCs) to achieve net-zero emissions and climate-resilient development in response to climate emergency".
The Government of Japan and the UNDP today handed over Khoti Khola Solar Drinking Water Project to Atrauli User's Committee in Harion Municipality, Sarlahi district, Madhesh province. It reaches out to over 260 residents with access to potable drinking water as well as irrigation for modern agriculture such as drip irrigation for poly hou farming.