Minister for foreign Affairs N.P. Saud said that Nepal has already made necessary legal arrangements to clear bureaucratic hurdles in the foreign direct investment in the country.
Addressing the half day seminar organized by the Association of Former Career Ambassadors of Nepal (AFCAN) and Center for Diplomacy and Development (CDD) on FDI, Minister Saud said that Nepal needs FDI for the economic development and called potential foreign investors to take benefit given by the government of Nepal investing in the country.
Indian ambassador to Nepal Naveen Srivastava highlighted how India has been attracting the foreign direct investment. He said that Indian companies have widely invested in Nepal's various sectors and hydropower is currently a new sector where Indian companies have been investing.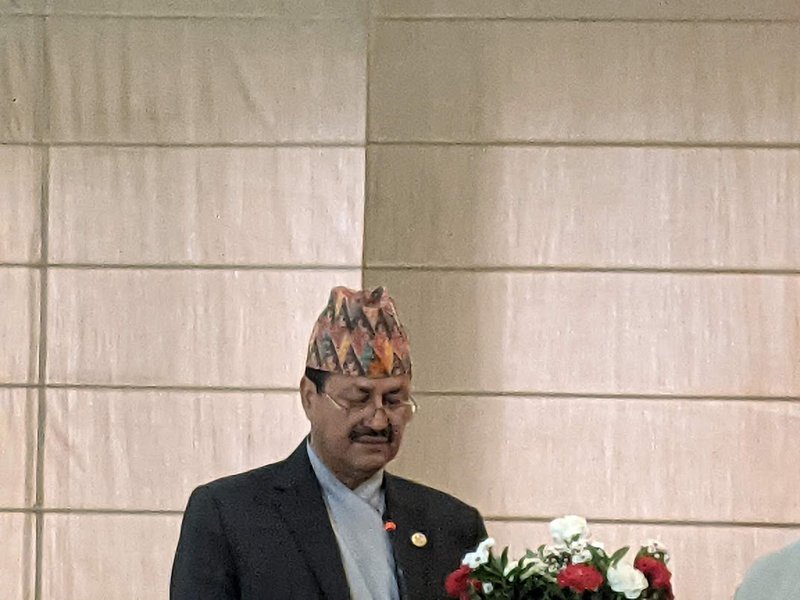 Ambassador Srivastava said that Nepal has a good opportunity to attract FDI because of her proximity with the Indian market. He said that India will continue to support Nepal to achieve higher economic growth.
Founding president of CDD Mohan Krishna Shrestha in his statement highlights the FDI in Nepal. President of AFCAN Bhagirath Basnet spoke about the programs.
General secretary Jhabindra Prasad Aryal spoke on the objective of the program. Three papers were presented in the program by former president of CNI Hari Bhakta Sharma, Dr. Posh Raj Pandey, and senior economic advisor Ministry of fiancé and Shanker Singh Dahami, director Department of Industry, on various issues of FDI.
Executive member of AFCAN Prakash Kumar Suvedi summarized the paper presented in the seminar. Dr. Mitra Bandhu Poudel, vice president of CDD and Shanti Laxmi Shakya, executive member of CDD, also spoke in the program attended by the large numbers of former Nepali diplomats and scholars and people from various walks of life.