The Handover Ceremony the mammography equipment, supported by the Government of Japan to the Nepal Cancer Care Foundation in Satobato, Lalitpur, was held today.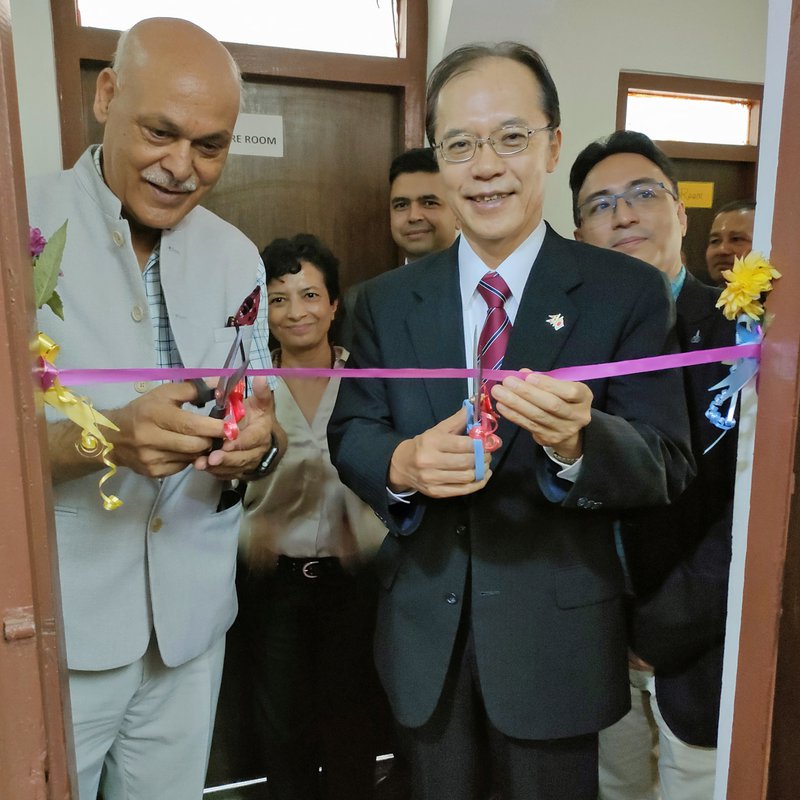 Kikuta Yutaka, Ambassador of Japan to Nepal, attended the ceremony. Under the Grant Assistance for Grassroots Human Security Projects (GGP) of the Government of Japan, the project to install medical equipment for breast cancer screening at the Nepal Cancer Care Foundation, a specialized medical institution for women's cancer screening, was supported with USD 75,869 (approximately NPR 8.3 million).
Ambassador Kikuta congratulated and expressed his appreciation for the efforts of all those involved in the project. He emphasized that early detection and treatment are crucial to cure diseases such as breast cancer, one of the most common cancers among Nepali women.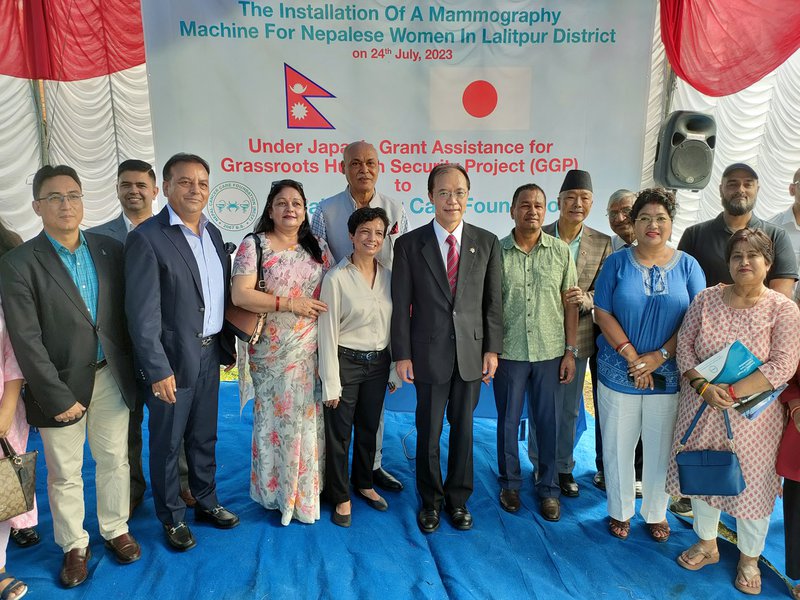 He expressed his confidence that the project would lead to early detection of disease and improve the health and quality of life of individuals, families and communities in Nepal. The Nepal Cancer Care Foundation was established in 2011 to reduce the burden of cancer by providing screening and counseling services, primarily for breast and cervical cancer.
They provide these services at their diagnostic center in Lalitpur and through screening health camps in rural areas. For the last year, they have conducted breast cancer screening for more than 500 women by using the equipment provided by GGP.
The Embassy hopes that this project will contribute to improving medical services in the district and further deepening the friendship between the people of Japan and Nepal.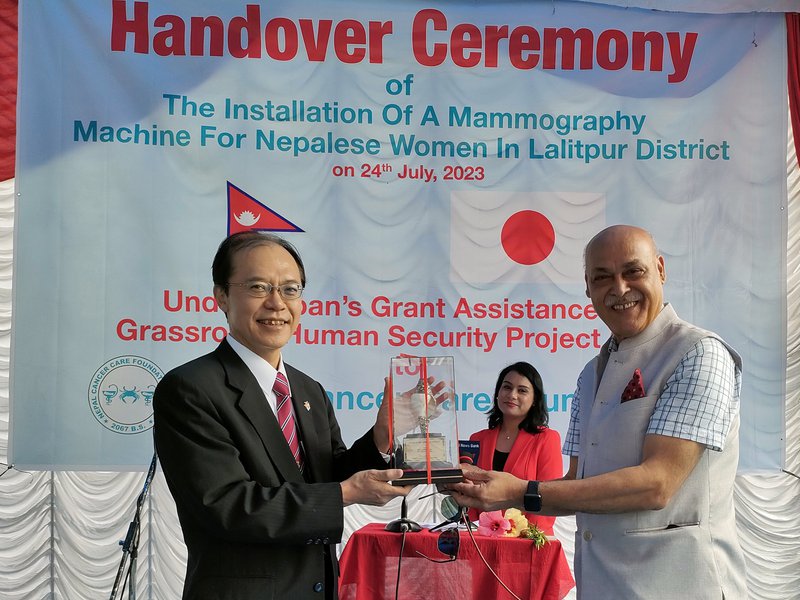 GGP was established to implement projects that directly benefit people at the grassroots level for the socio-economic development of communities. Since 1991, over 200 GGP projects have been implemented in Nepal.