KIKUTA Yutaka, Ambassador of Japan to Nepal, hosted a send-off party for Nepal's government officials who will be studying in Japan under the Project for Human Resource Development Scholarship (JDS) at his official Residence in Tahachal today.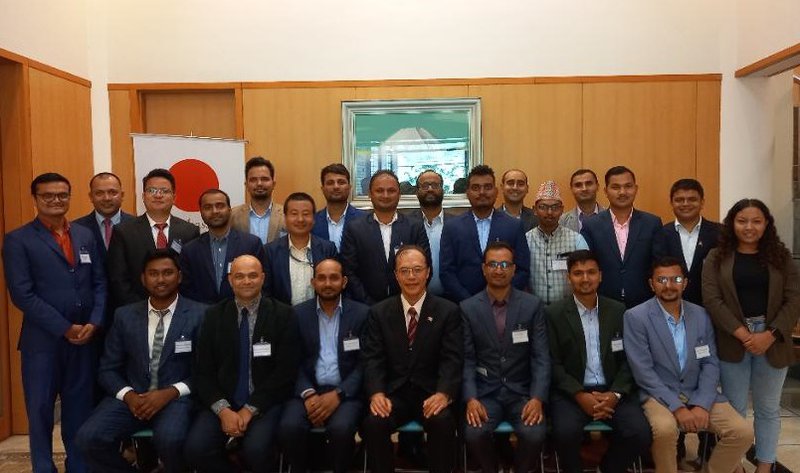 The JDS offers Nepal's young government officials two-year Master's Degree courses and three-year Doctoral level courses in reputed Japanese universities. This year, a total of 22 government officials - 20 studying for a master's degree and two for a PhD - will leave Nepal next month to obtain their degrees in Japan.
After completion of studies, the JDS fellows are expected to engage in formulating and implementing socioeconomic development plans and evolve as leaders in Nepal, as well as contribute to strengthening of friendly relations between Japan and Nepal.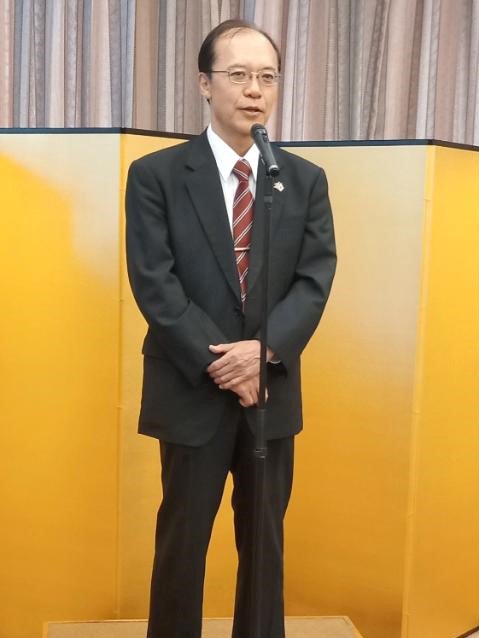 On the occasion, Ambassador Kikuta congratulated the successfully selected JDS fellows and expressed his hope that they would enjoy a good learning environment in Japan, which has become increasingly popular as a destination to study abroad especially for Nepali students.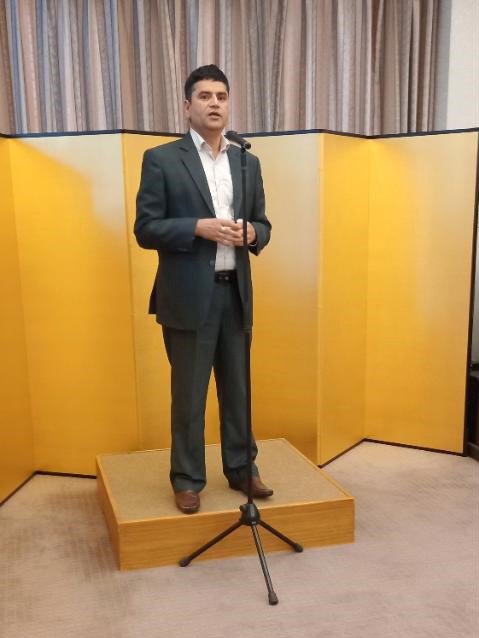 Ambassador also encouraged JDS fellows to gain a lot of knowledge and experience as well as deepen their understanding about Japan, and wished their success with his expectations for their contribution to bilateral relations as one of the important players in Nepal's development after coming back to Nepal.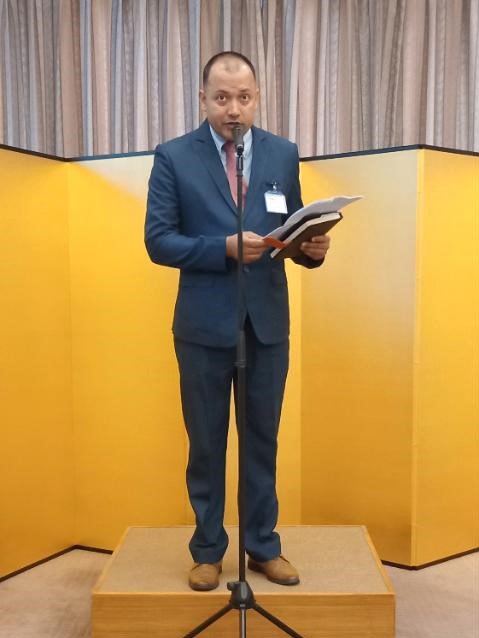 The Embassy of Japan is confident that the objectives envisaged by the JDS will be achieved, and contribute towards further strengthening the relationship, friendship and cooperation between the peoples of Japan and Nepal.