Nepal's reliance on imported fossil fuels, including diesel, gasoline, and liquefied petroleum gas (LPG), has seen a notable decline since the Nepal Electricity Authority (NEA) started providing consistent and reliable electricity.
This trend marks the first decrease in fossil fuel imports in the country over the past thirty years. The surge in fossil fuel imports had been exerting immense pressure on Nepal's foreign exchange reserves and overall commerce.
The situation was further exacerbated by the Russian invasion of Ukraine and the subsequent rise in global market prices. As a consequence, consumers in Nepal were compelled to reassess their energy options. In response, the government introduced plans to promote domestic energy surplus for local consumption.
Amidst the global energy crisis that caused fossil fuel prices to skyrocket from $70 to $180, Nepal faced the necessity of exploring its own hydropower resources to manage foreign exchange reserves. Realizing the crucial role of hydropower in averting an economic disaster, the three levels of government in Nepal initiated several key measures. These included subsidies for home electricity usage, reduced import taxes on electric vehicles, and lower electricity rates for businesses.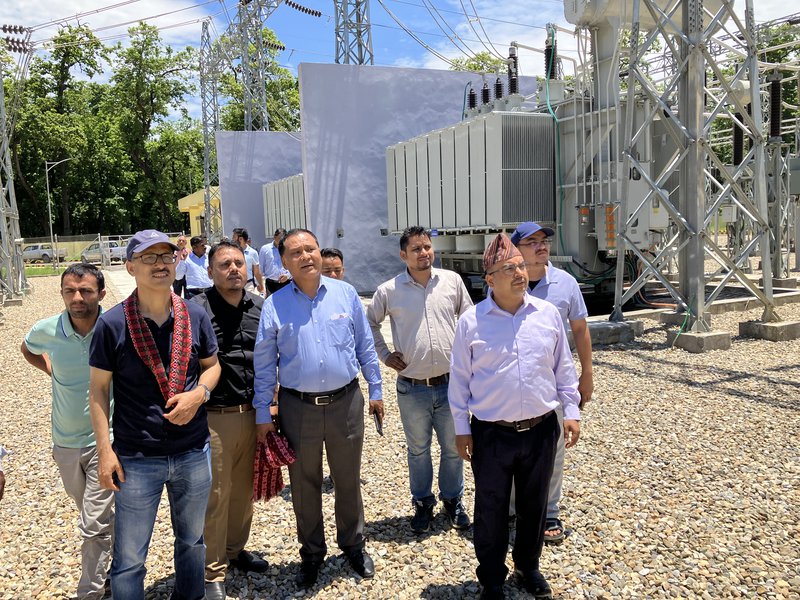 Coincidentally, as the 456 MW Upper Tamakoshi and other hydropower projects were completed the previous year, under the leadership of Kul Man Ghising as NEA's managing director, Nepal's energy surplus proved instrumental in avoiding an energy catastrophe and concurrently decreasing fossil fuel imports.
These developments signal Nepal's commendable transition from fossil-fuel-based energy to cleaner alternatives. The recent progress in energy reduction serves as an encouraging initial step, aligning with Nepal's commitment to achieving zero emissions by 2045 through its Nationally Determined Contribution (NDC) and reducing LPG consumption by 30% as part of the Sustainable Development Goals (SDGs).
Nepal's installed capacity has now reached 2700 MW, with 27 projects contributing an additional 491 MW to the national grid in the last fiscal year. Consequently, Nepal anticipates an energy surplus for years to come, creating opportunities for households and businesses to switch to more affordable and sustainable green electricity.
The increasing shift towards electric vehicles is also evident, with last year's imports of 6,000 electric motorcycles and 4,000 electric vehicles. Presently, Nepal boasts approximately 10,000 electric cars and motorcycles. Moreover, Bagmati Province has already unveiled a plan to gradually replace gasoline taxis with electric taxis, further promoting the adoption of eco-friendly transportation.
Nepal's Progress Towards Electric Mobility and Green Energy
Over the past year, Nepal has witnessed a significant shift towards electric vehicles, with the import of over 10,000 electric vehicles and the establishment of more than 30 charging stations by NEA.
This surge in electric vehicle adoption has led to an increased demand for electricity, a need that the NEA has met by expanding the transmission and distribution networks, now covering about 95% of the population.
The Nepali government is delighted with the decrease in LPG imports, as it has helped reduce losses suffered by the Nepal Oil Corporation (NOC), which provides subsidies for LPG cylinders. This shift is driven by a growing trend of households embracing electric cooking, supported by the government's initiatives such as reduced electric vehicle customs duties and subsidies for household electricity usage.
At both the provincial and municipal levels, local governments have also taken steps to encourage the adoption of electric cooking among underprivileged communities. As a result of these efforts, there has been a substantial decrease of 21 billion 70 million dollars in petroleum product imports.

According to the Department of Customs, petroleum product imports have seen a significant decline compared to the previous fiscal year. Diesel imports, for example, have decreased by 346,439 kiloliters, while gasoline imports have decreased by 57,729 kiloliters. Additionally, LP gas imports have reduced by 21.5 million 24 thousand 647 kg.
This reduction in fossil fuel imports has resulted in significant savings in foreign currency equivalent and customs duties for the government. However, the decrease in customs duty revenue is compensated by the growing adoption of electric vehicles and electric cooking, promoting the use of green energy sources.
Nepal's efforts towards green energy don't stop there. The country has made remarkable progress in hydropower development, adding an additional 500 MW of capacity, resulting in surplus electricity during the monsoon season.
In alignment with its commitment to combat climate change, Nepal submitted its second Nationally Determined Contribution (NDC) to the UNFCCC on December 8, 2020. This improved NDC includes quantitative activity-based and policy targets in crucial industries, with several energy-related targets now considered unconditional commitments for the first time.
Nepal's dedication to embracing electric mobility and transitioning towards clean energy sources signifies a promising step towards a more sustainable and environmentally friendly future.
Nepal's Ambitious Clean Energy Targets
Nepal's current surplus of electricity proves to be a fortunate advantage as the nation sets its sights on ambitious targets outlined in its Nationally Determined Contribution (NDC). According to the NDC, Nepal aims to increase renewable energy generation from approximately 1,400 MW to an impressive 15,000 MW by the year 2030. A substantial portion of this capacity, 5,000 MW, will be domestically constructed using local materials, making the country more self-reliant in clean energy production. The estimated cost to achieve this unconditional goal is projected at USD 3.4 billion.
The emphasis on clean energy production extends beyond the generation of electricity. Nepal plans to expand its clean energy portfolio, which currently stands at 1,400 MW, to also reach 15,000 MW by 2030. This diversified mix of clean energy sources includes mini- and micro-hydropower, solar, wind, and biofuels, with the aim of meeting 15% of the world's energy needs through clean energy sources by the target year.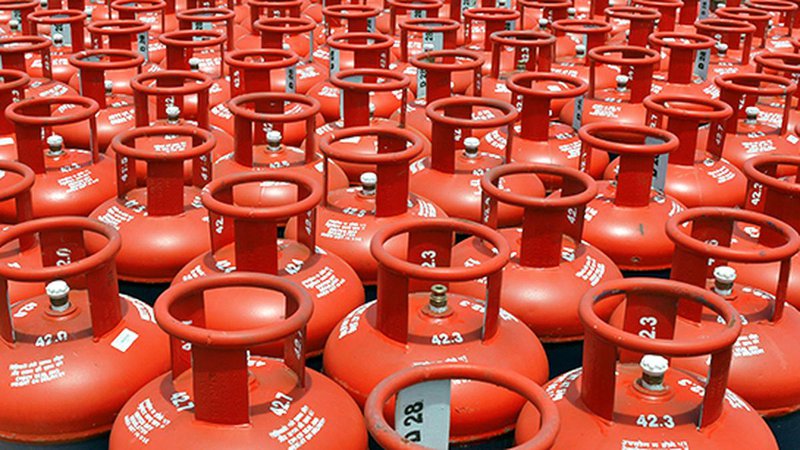 Promoting electric mobility is another key focus of Nepal's energy targets. The plan is to increase the sales of electric vehicles (e-vehicles) to constitute 60% of all sales of four-wheeled public passenger vehicles and an impressive 90% of all private passenger vehicle sales, including two-wheelers.
In terms of transportation infrastructure, Nepal plans to construct 200 km of an electric rail network, significantly enhancing mass goods movement and public transportation.
Efforts to promote clean cooking solutions are also part of the agenda. Nepal aims to ensure that 25% of households predominantly use electric burners for cooking. Furthermore, the plan involves installing 500,000 upgraded cook stoves by 2025, particularly focusing on rural areas, and setting up 500 large-scale biogas plants and 200,000 additional household biogas plants by the same year.
Nepal's determination to achieve these targets exemplifies its commitment to transition towards a sustainable and greener energy future, playing an essential role in global efforts to combat climate change.
A promising indicator of Nepal's progress towards its clean energy objectives is the decline in fossil fuel imports. The Nepal Electricity Authority (NEA), under the guidance of Managing Director Ghising, plays a pivotal role in this endeavor by ensuring the provision of high-quality and reliable electricity supply, contributing significantly to limiting the import of fossil fuels.