KIKUTA Yutaka, Ambassador of Japan to Nepal, visited the Nagdhunga tunnel construction site today to inspect the breakthrough of the evacuation tunnel.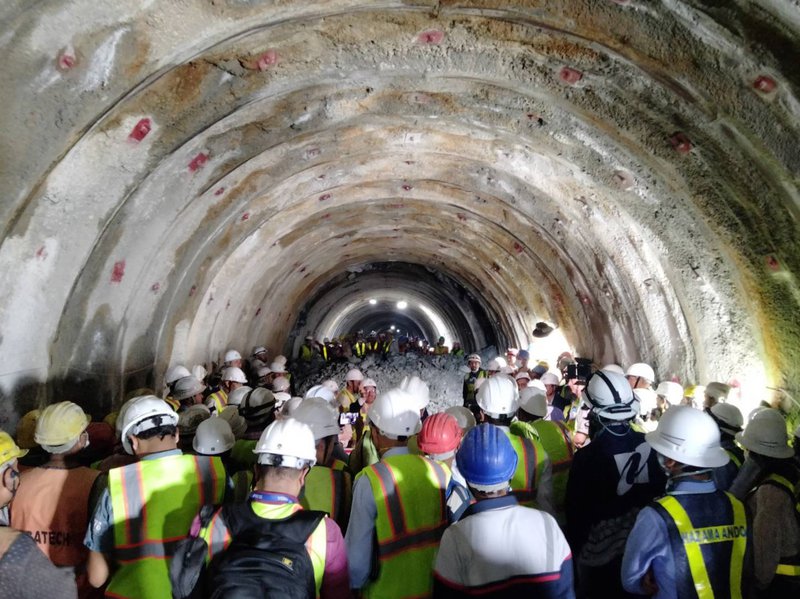 The excavation of the 2.557 km-long evacuation tunnel was completed today, and the remaining work, including the excavation of the main tunnel and equipping inside facilities of the tunnel, will be continued.
The construction of the tunnel began in October 2019. Since then, this project has come a long way— overcoming many difficulties such as the threat posed by the Covid19 pandemic, geological challenges and many others.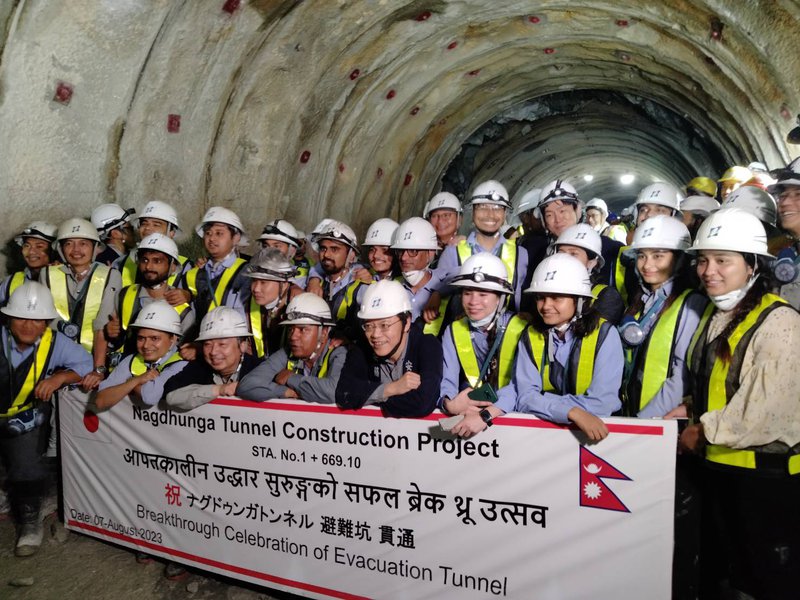 On this occasion of milestone, Ambassador Kikuta congratulated all the stakeholders, both Japanese and Nepali sides, for coming so far in spite of so many obstacles and wished them the best of luck for a smooth completion of the remaining work.
He has also emphasized the importance of ensuring proper safety measures in the construction site. Nepal is a mountainous country like Japan. Thus, tunnels would take an indispensable part in the transport sector in Nepal. Japan has a highly developed tunnel construction technology and rich experiences.
As this project being the first-ever road tunnel construction in Nepal with the technology transfer from Japan, the implementation of this project would not only improve the traffic situation of the construction site but also would facilitate future development of transportation sector in Nepal.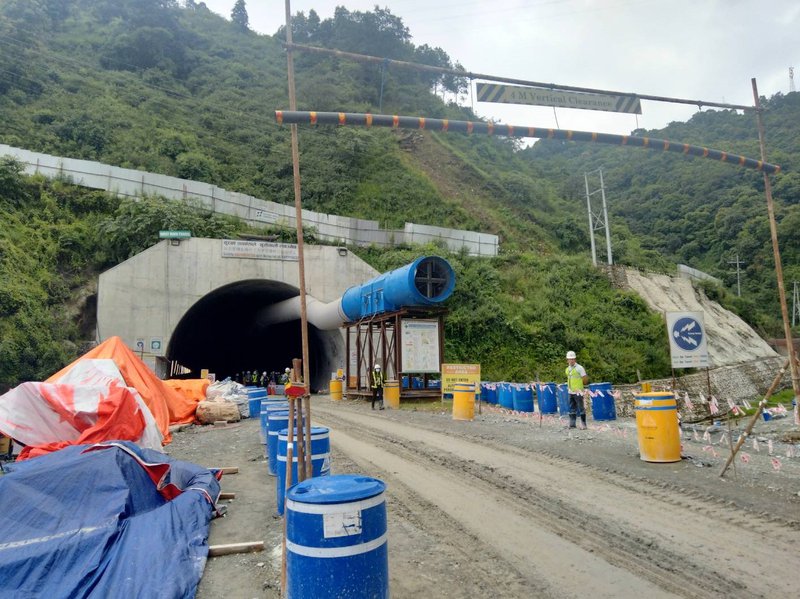 The Naubishe -Thankot section of the Tribhuvan Highway is affected by poor road conditions and inefficiency of vehicle mobility, due to numerous sharp bends and steep gradients. The completion of this project is expected to improve a traffic flow significantly, in terms of travel time and cost, which will also contribute to the economic development of Nepal.
The Embassy of Japan believes that this project will be instrumental for Nepal in achieving sustainable economic development and deepening relationship between Japan and Nepal.