Tae-Young Park, the Ambassador of the Republic of Korea to Nepal, in his congratulatory address shared insights into Korea's development journey and highlighted the pivotal role that well-trained human resources play in national progress.
He expressed optimism that the completion of the Master's courses by the public officials would enhance their capacity to contribute significantly in Nepal's development and strengthen the Nepal-Korea relationship.
In the course of the event, Ambassador Park, presented the scholarship awardees with the Certificate of Admission and a memento in a gesture of well-wishing for their forthcoming endeavors in Korea.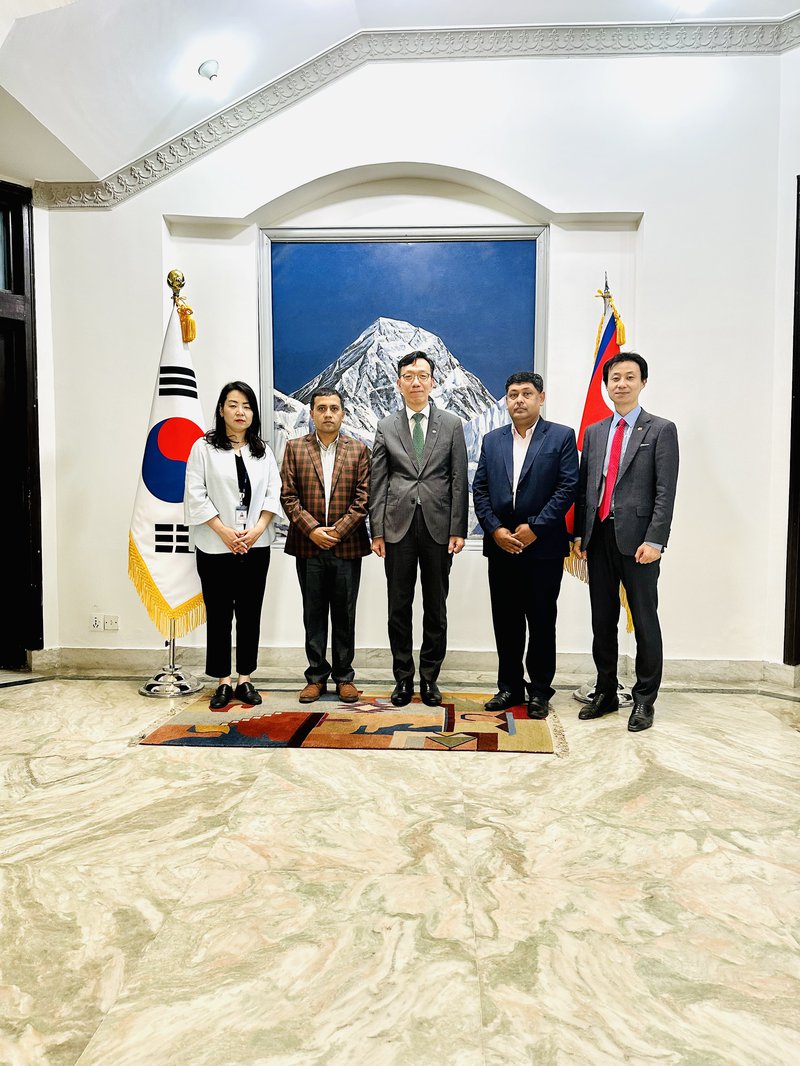 Organized jointly by Korea International Cooperation Agency (KOICA) and the KOICA Alumni Association of Nepal (KAAN), Jeong Eun Song, Deputy Country Director of KOICA Nepal Office, also addressed a Departure Orientation Program to facilitate the 2023 group of Master's and Doctorate Scholarship Awardees.
This event took place on August 11, 2023, at the Embassy of the Republic of Korea in Nepal. The main objective of this program is to enable the sharing of experiences and the provision of essential information for the participating students about their upcoming program, life in Korea, details about the university they will be attending, departure procedures, and more.
Binod Bidari, President of KAAN also addressed the program. The program was attended by the Master'sScholarship Awardees of 2023, KAAN Members, and Officers from the KOICA Nepal Office.
Up to the present time, a total of 165 government officials have successfully completed their Master's Degree programs through KOICA's Scholarship Program. Government officials pursuing Master's degrees with KOICA's support have been acknowledged for their outstanding academic achievements in Korea. This year, a group of 16 government officials has been selected in KOICA Scholarship Program. Among them, 2 awardees are for Ph.D. programs in Agriculture and Health, while the remaining 14 are set to pursue Master's programs in various fields. Their tentative departure is scheduled for August 2023.
Besides the long-term program, KOICA is also implementing short-term fellowship programs as well. Within October 2023 total of 79 government officials from different Ministry / Government Institutions (Ministry of Health, Office of Attorney General, Ministry of Education, Ministry of Federals Affairs and General Administration, Ministry of Finance, Ministry of Energy, Water Resource and Irrigation, Ministry of Forest and Environment, Ministry of Water Supply) shall be capacitated in topics like on Waste and Sewage Management, implementation of NVQS, Cyber Crime for Nepali Government Attorneys, TVET Instructors on E-learning in Nepal, Health Insurance System in Nepal and Early Warning System respectively. All of these programs have been officially requested by the Government of Nepal and shall be implemented under KOICA technical support.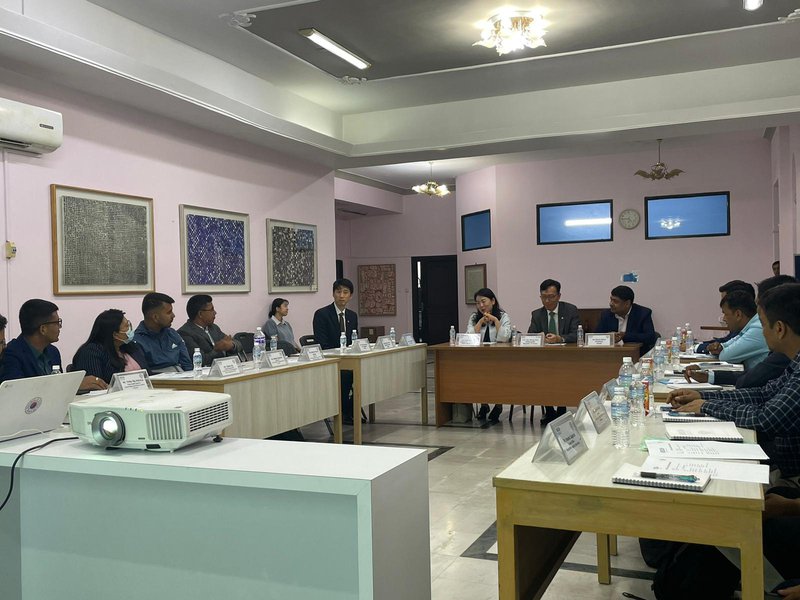 Korea International Cooperation Agency (KOICA) has been implementing a Capacity Improvement and Advancement for Tomorrow (CIAT) program as one of the important KOICA's development cooperation programs since 1995. This program aims in leading human resources development (HRD) through Short Term training and Master's Degree Scholarship Program for government officials and providing capacity building trainings focusing on sharing Korea's experience and technology for development. Till date, we have more than 2007 government officials who has taken part in KOICA's Capacity Building Program.