Helvetas Nepal has been very successful in involving young people in the work of the local government through the Youth Panels formed under PROYEL, and in demonstrating how youth participation can make Palikas' annual programming and service delivery youth-friendly and gender-sensitive.
Helvetas Nepal also runs a number of other youth-focused projects in Karnali, Madhesh, Sudur Paschim, Koshi and Lumbini provinces, among others. On the occasion of the International Youth Day, an informal discussion was recently held between five YSB members and the management of Helvetas Nepal, facilitated by the PROYEL initiative.
They discussed how to involve young power in local governance, business, skills training, gender and climate change, and the role of YSBs in their respective provinces.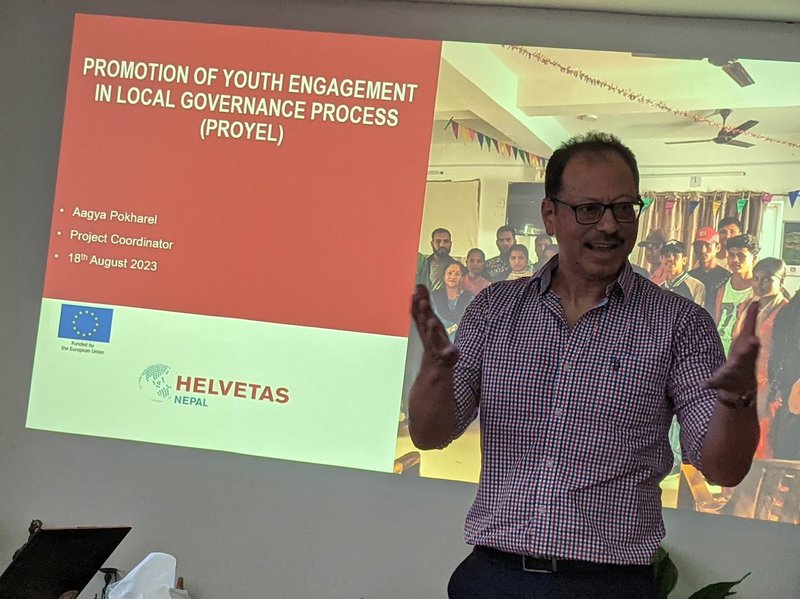 This was the first program of its kind for five YSB members, one from Sudur Paschim, one from Karnali and three from Madhesh province, to assess project implementation and potential collaboration with Helvetas-Nepal initiatives.
For the YSB members Sonika Kunwar (Sudur Paschim), Pradip Rana (Karnali Province) and Sangam Shah, Jyoti Mandal and Nandini Shah (Madhesh Province) the meetings were important and purposeful.
They were selected by the European Union Delegation to Nepal to participate in extensive informal contacts with the Helvetas Nepal team. "This is a great opportunity to learn and get first-hand information about the youth-oriented projects being implemented in my province," said Pradip Rana, who is interested in GESI and climate change-related activities. "Working with the youth panel in my province can help end discrimination against women and LGBTIQ+ people," Rana added.
Sonika Kunwar, from Accham district in Sudur Paschim province, says unemployment is a serious problem for the region's youth. "I would like to see more projects aimed at improving technical skills and entrepreneurship among the youth," she added.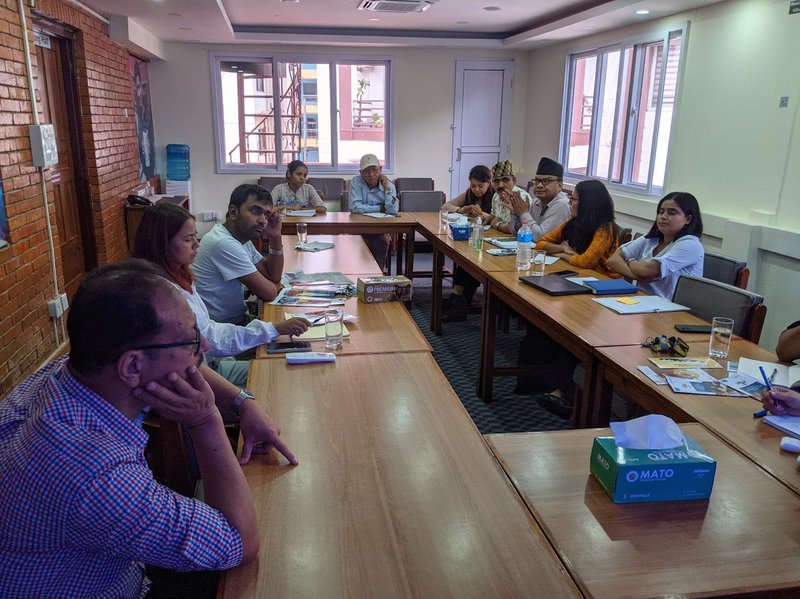 Helvetas Nepal has been implementing several youth empowerment projects for many years with various funding sources, including PROYEL, a pilot project on governance funded by the European Union, which organizes youth to engage with local governments to increase investment in youth and improve service delivery. Nandini Shah, from Madhesh province, had a harrowing experience getting a recommendation for citizenship at the local level. "I had a bad experience with the local government," she remarks. "The service was poor and unfriendly to young people."
Helvetas-Nepal has expertise in vocational technical education, governance, gender, migration and entrepreneurship, and climate change, and has implemented a number of projects targeting young people.
Dr. Prabin Manandhar, Country Director of Helvetas Nepal, says the organization is implementing numerous initiatives and projects. "The most important thing for the youth is to discover who they are and how they can help the country through the projects," he says.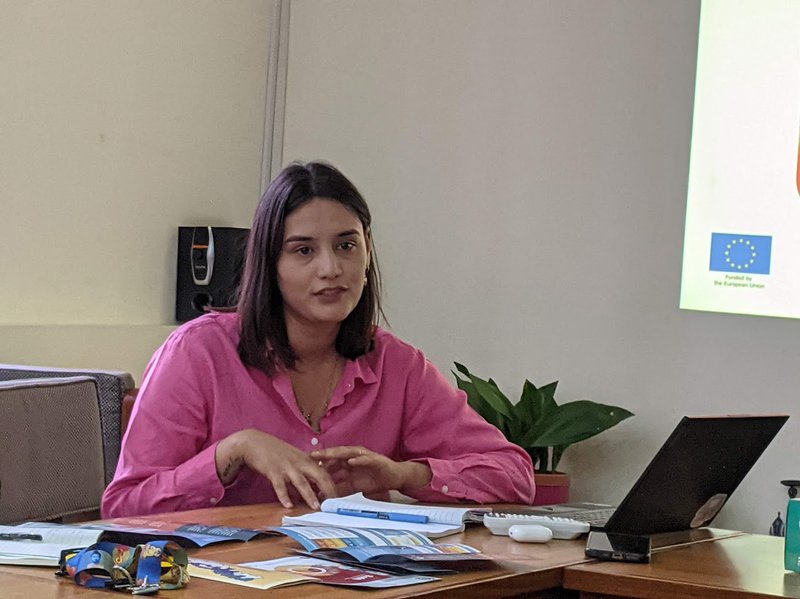 "Helvetas Nepal can provide various opportunities to YSB members and support their mission," adds Dr. Manandhar."There are good opportunities to link YSB with our projects like InElam, Ensure, RAMI and SAMI where they can find available opportunities for the youth."PROYEL, according to Project Coordinator Aagya Pokharel, "is a project to promote youth engagement in the democratic process and the protection, promotion and fulfillment of human rights in eight palikas of Karnali and Madhesh provinces."From the district level to the palikas level, "Our Youth Penal has been working in service delivery, planning and other processes. Members of the YSB from Madhesh, Karnali and Sudur Paschim provinces also asked questions about the various Helvetas projects, which were moderated by Bindu Sharma, Gender Equality and Social Inclusion (GESI) Officer of Helvetas Nepal.
"Gender bias and discrimination can make it difficult for women and LGBTIQ+ people to participate in decision-making in the western hills of Nepal and Madhesh. Youth Panel is working here, according to Sharma, to eliminate gender discrimination. LGBTIQ+ campaigner and YSB member Pradip Rana said, "The efforts of PROYEL's Youth Body are a brilliant example of how youth leadership is bringing change and transforming lives in Madhesh and Karnali.
Law student Jyoti Mandal added, "We are fighting for the strength of youth voices in Nepal's fight against child, early and forced marriage, gender and sexual minority discrimination. We can plan and work with the Youth Panel.
The Youth Panel is actively involved in setting the agenda for expanding youth participation in local government and is acting as a change agent in the heart of Madhesh Province. These panels are an essential feature of youth participation and engagement, elevating the voices of young people in their communities.
Collecting youth-related data, participating in monthly youth panel meetings, and observing local activities are all important contributions of the young leaders. In addition to being change agents, our youth panel members engage in meaningful discussions that are encouraged by their wards and the local community," said Pokharel.
Young people now make up 42.56% of the population, according to the national census of 2078. Similarly, 12.4% of members of the House of Representatives, 20% of state representatives and 41.14% of local council members are young people. There are now 14 ministries with youth-focused initiatives.
Concerns have been expressed about the successful implementation of youth issues and the fact that youth have been prioritized by numerous stakeholders, including the federal, provincial and local governments of Nepal.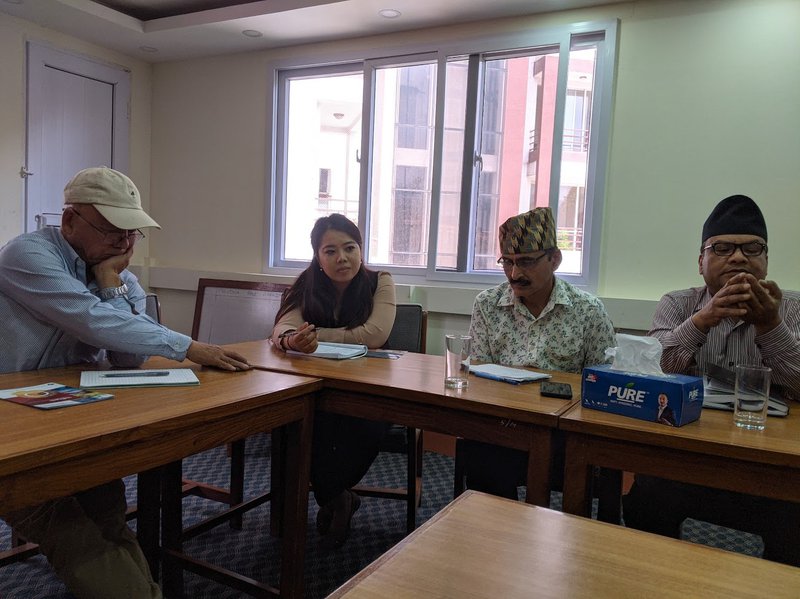 Youth have many opportunities thanks to federalization. Unlike the unitary forms of government of the past, all three levels of government have initiatives and programs aimed at young people. In order for youth to take advantage of these opportunities, information about the structures and functions of each level of government must be widely disseminated. According to PROYEL Program Manager Badri Narayan Manandhar, PROYEL has made a difference by involving young people in local government.
However, YSB members regret that the problems faced by young people have not been adequately addressed due to inefficient implementation of many programs aimed at them.
Since, youth constitute the majority of the population in Nepal, their active involvement and participation is essential for the success and effectiveness of projects and programs. According to Sangam Shah, a medical student from Madhesh province, it is not enough to create a ministry, a council, or a set of policies; youth must also be involved in their implementation.
Youth criticize the lack of implementation of laws and policies that are supposed to promote youth development. Despite the fact that there are numerous projects in this field, none of them could be implemented due to lack of funds.
"Helvetas Nepal believes that young people should be involved in the planning and implementation of projects. That is why we have youth leaders running the projects. InElam and PROYEL are two good examples of this. In all our youth-related projects, we also work closely together and coordinate our efforts," says Dr. Manandhar.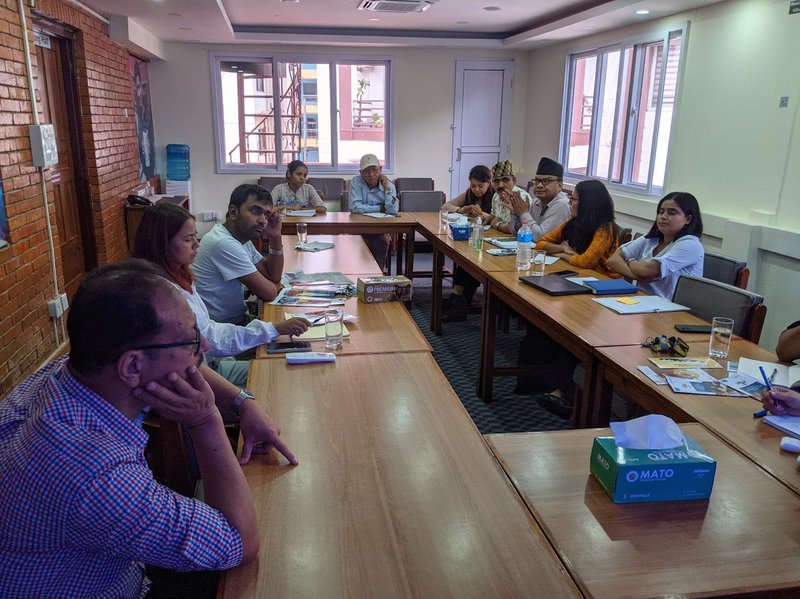 InElam is a youth-led project run by Helvetas-Nepal that aims to innovate in business growth and job creation. According to Akriti Rana of InElam, the partnership between the PROYEL youth panel and InElam can greatly enhance youth empowerment". By creating a learning facility for young students and aspiring green entrepreneurs, the InElam initiative and PROYEL will go a long way in supporting the industry in the future.
The two-hour discussion helped to explore how YSB and Helvetas Nepal's youth-focused programs can be combined. By combining the work of the YSB, Youth Panel and other youth-oriented organizations, youth empowerment will be facilitated on a larger scale.