Chief of Army Staff (CoAS) General Prabhuram Sharma has returned home after completing his official visit to the People's Republic of China.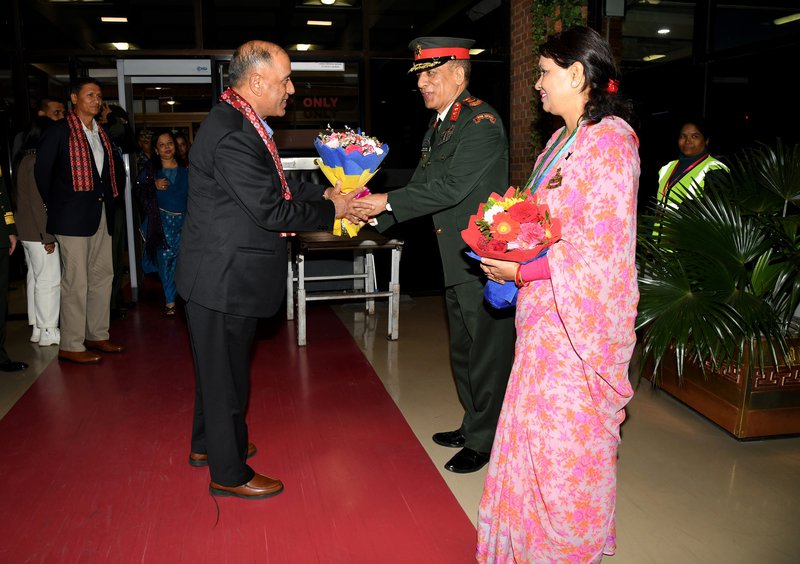 He was welcomed at the Tribhuvan International Airport by the Chief of Staff Lieutenant General Sitaram Khadka. He had left for that place on the 10th of Kartik.
During his stay in China, the Commander-in-Chief participated in the opening ceremony of the Beijing Xiangshan Forum held in Beijing. Similarly, during his visit to China, he also called on CMC and Joint Chief of Staff of the Chinese People's Liberation Army General Liu Zhenli,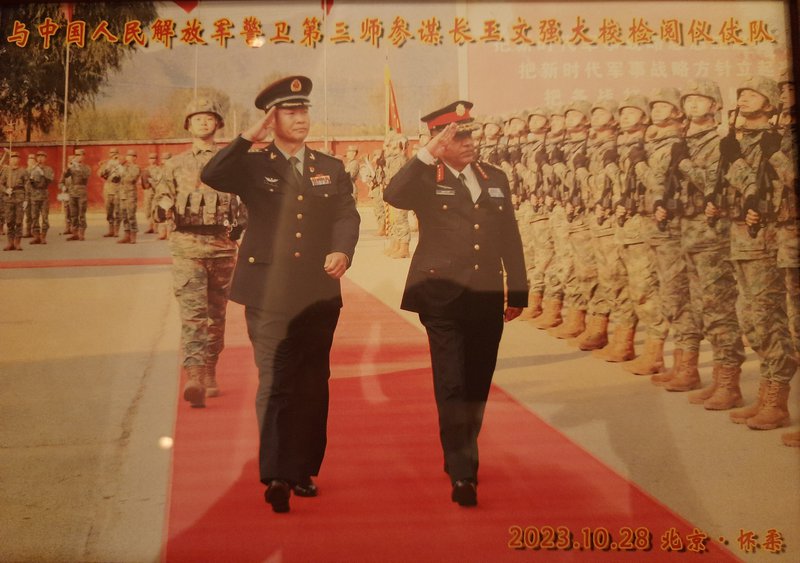 In addition to having a courtesy meeting with with Liu Zhenli, he also visited various units and educational institutions of the Chinese People's Liberation Army located in Xi'an City, Shanghai and Guangzhou.
During his stay in Beijing, he attended the reception organized by Ambassador of Nepal to China in honor of the CoAS. During the visit, he also visited important tourist spots in Beijing including the Great Wall.