Embassy of Nepal in Malaysia rescued twenty-eight migrant workers detained in various places and sent home.
According to a press release issued by Ministry of Foreign Affairs, Nepalese Embassy Officials contacted them in detained center and facilitated to their return. They are from different parts of the country. They were rescued on June 13.
All these Nepalese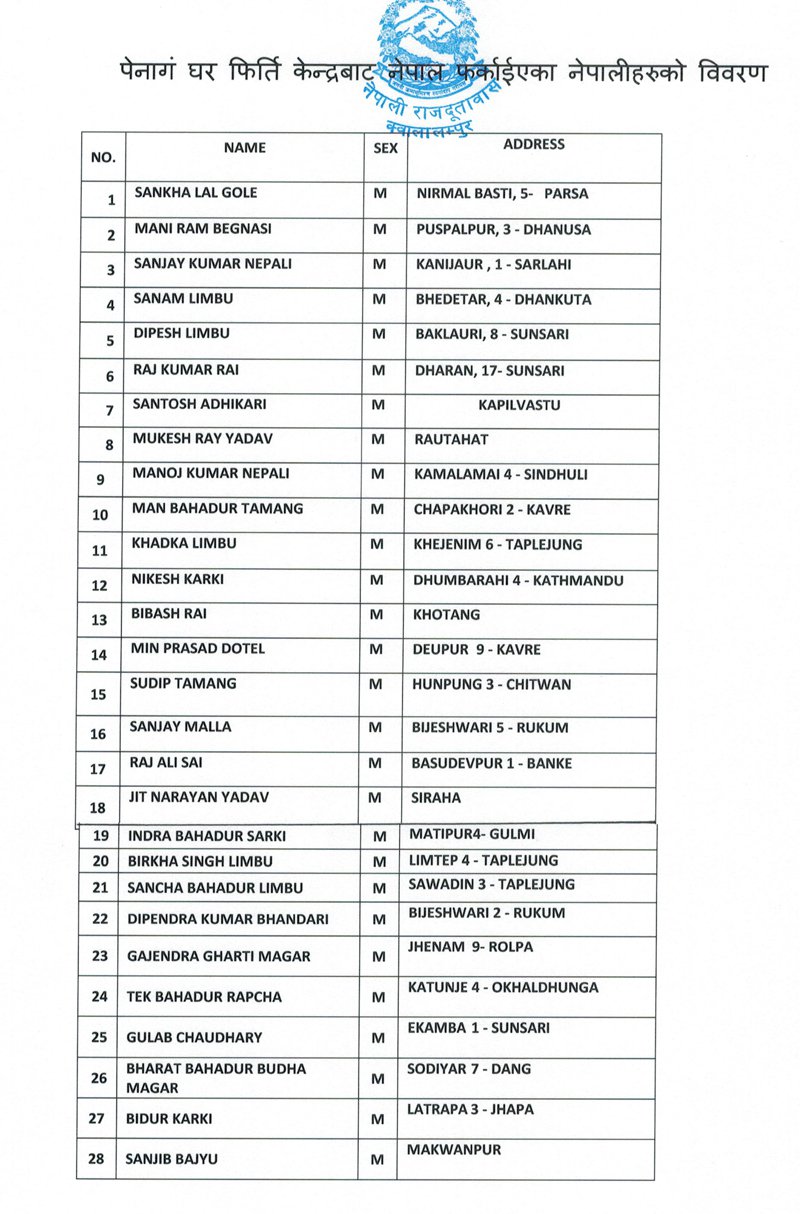 were detained in detained center in various charges like lack of proper documents and violation of immigration law.