Prime Minister Deuba, Maoist Leader Prachanda and UML Leaders Nepal, Khanal and Oli File Nominations. NC Leader Govinda Raj Joshi Rebelled Against Ram Chandra Poudel In Tanahu 1.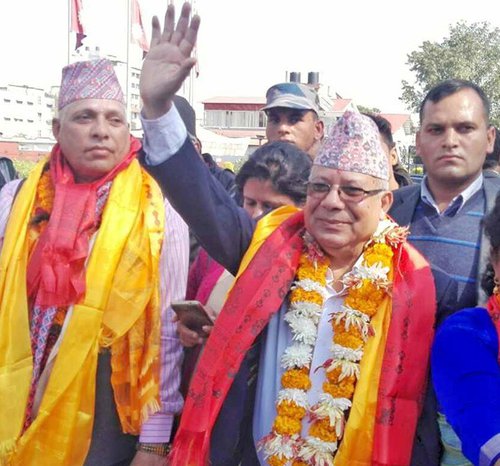 As the filing of nominations is on, big shots of major political parties including prime minister Sher Bahabdur Deuba, former prime ministers Pushpa Kamal Dahal, K.P. Sharma Oli, Jhalnath Khanal and Madhav Kumar Nepal filed the nominations from their respective constituencies.
After a gap of almost 15 years, former speaker of House of Representative Daman Nath Dungana also filed the nomination from Bhaktapur constituency no 2 as a candidate of Nepali Congress.
Similarly, Madheshi leaders Mahanta Thakur, Upendra Yadav and Rajendra Mahato also filed their nominations. Sajha Bibekshil candidate Rabindra Mishra also filed nomination challenging NC leader Prakash Man Singh. NC leaders Bimlendra Nidhi,Dr. Shekhar Koirala and Dr. Shashanka Koirala also filed the nominations.
UML leader Ishwor Pokharel, NC leader Gagan Thapa also filed their nominations.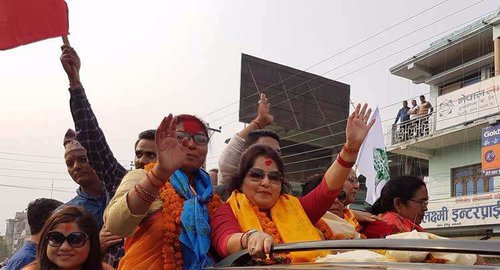 The filing of candidacy for the first-past-the-post system under the second phase of the House of Representatives and State Assembly elections has started from 10:00 am today.
The second phase of provincial and parliamentary elections is scheduled to be held in 45 districts on December 7.
The candidates can get their candidacy registered at the Office of the Chief Returning Officer and the Office of the Returning Officer in their respective electoral constituencies till 5:00 pm today, said the Election Commission.
It has been learned that candidates have reached the office of the chief returning officer and the returning officer since the morning and inquired about the process and the papers required for registering their candidacies.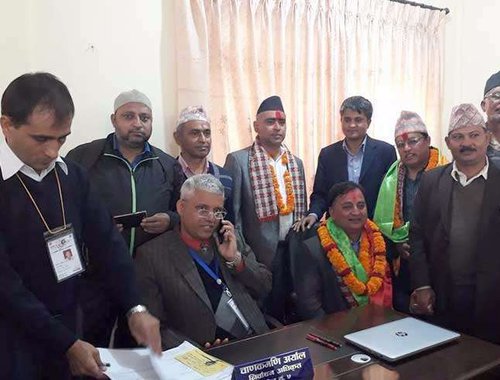 The Election Commission has urged one and all to make the registration of candidacy civilized and peaceful.