Things To Know About Valentine's Day In Nepal

With the increase access to online shopping, many young urban Nepalese are choosing Valentine's Day as an opportunity to recall sentiment for loved ones and instill hope for the future.
The day is named after earlier Christian priest named Saint Valentine. It is said Valentine was a priest who refused to follow the law imposed by Roman Emperor Claudius II. The law was to stay young men single.  The Emperor did this to grow his army, believing that married men are not good for soldiers. The priest Valentine disobeyed his law and secretly performed marriage ceremonies for young men. When Claudius found it out Valentine was arrested and thrown in jail and later killed off.
According to online shopkeeper Muncha.com, there are rush of booking for manufacturers of gift cards stress the demand for gifts with phrases and slogans in praise of peace, dialogue and solidarity between people.
 Although there are several ways to celebrate the  St. Valentine's day, the Nepalese prefer postcards and greeting cards. According to online shopping sites, people of all ages have visited the sites. They chose cards with phrases about peace, dialogue and harmony as gifts to friends and acquaintances, many of whom live abroad.
As there increase migrant workers, the number of Internet users, by multiplying the sites, the types of online purchases, but also the emphasis on foreign countries.
Valentine's Day is for Christians and non Christians a moment to remember with gratitude the people you love. According to young the festival is an occasion to renew our faith in love.
Many young people are waiting for this day to come to put a new love proposal to his/her love.
Modern Valentine's Day symbols include the heart-shaped outline, doves, and the figure of the winged Cupid. Cupid is Roman God of desire, love and affection. It is all about Valentine's Day in general. Now let's see what people do in Valentine's Day in Nepal.
Valentine's Day is called Prem Diwas or Pranaya Dwas in Nepali. People in Nepal started celebrating Valentine's Day from late 90s, when the international media entered Nepal in the form of television channels.
People who are in schools and colleges generally celebrate this day with much interest. Other takes it as a good refreshing day as it comes. Most of the people in Nepal still see Valentine's Day as a day for young people and kids.
However, now with the increase usage of social media and internet, people in Nepal started getting some feel of Valentine's Day and began to recognize its presence. However, there is no official celebration in the country. Valentine's Day is not still able to establish its celebration pattern as it is recently imported it. It is at a kind of growing process.
Couples are seen in the restaurants and in the parks. Godawari, Balaju, Nagarkot, Dhulikhel, Sauraha, Pokhara, Manakamana are the places visited by lovers on and about Valentine's Day. However, until now, Valentine's Day in Nepal is recognized and celebrated only in cities and towns.
Courtesy: Collected From Various Nepalese Media
Important Things To Know About Valentine's Day

The St Valentine that inspired the holiday may have been more than one man. The saint officially recognised by the Roman Catholic Church was a real person who died around AD 270.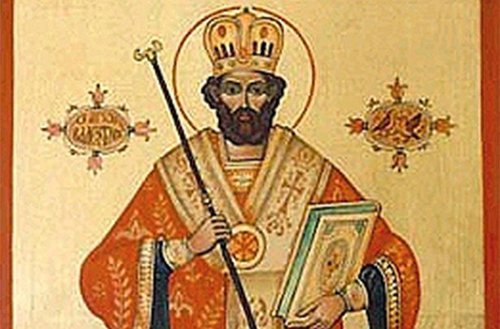 An account from 1400s describes Valentine as a priest who was beheaded by Emperor Claudius II for helping Christian couples wed. The emperor had banned marriage as he thought single men made better soldiers.Valentine felt this was unfair so he celebrated marriages in secret.
When the emperor found out he was thrown in jail and sentenced to death.
What day is Valentine's Day 2018? Who was St. Valentine and what is the real story, facts and history behind February 14?
Many of us associate the 'most romantic day of the year' with flowers and cards, but how did Valentine's Day begin and what's the real reason we celebrate?
It's renowned for being the 'most romantic day of the year'. And many of us use it as an opportunity to show affection for our loved ones with cards, flowers or chocolates. But why exactly do we celebrate Valentine's Day and why does it fall on February 14?
How did Valentine's Day begin?
Valentine's Day is an old tradition thought to have originated from a Roman Festival known as Lupercalia, according to History.com. It was held on February 15 as a fertility festival dedicated to Faunus, the Roman god of agriculture.
During the celebrations boys would draw names of girls from a box and the pair would be partners during the festival. These matches often led to marriage.
The festival survived the initial rise of Christianity but was outlawed at the end of the 5th century when Pope Gelasius declared February 14 St Valentine's Day.
Why is always celebrated on February 14?
Some believe that Valentine's Day's is celebrated mid-February to mark the anniversary of St Valentine's death.
It's thought to have happened in the middle of the month around 270 AD.
Others maintain that the Christian church decided to place St Valentine's feast day at this time of the year in an effort to 'Christianise' the pagan festival of Lupercalia.
Why are roses associated with Valentine's Day?
Roses have been the symbol of love since the early 1700s when Charles II of Sweden brought the Persian poetical art known as the "language of flowers" to Europe.
What does he really have to do with love?
Valentine did help marry couples in secret, which is arguably very romantic. He is the patron saint of beekeepers and epilepsy among other things..like the plague, fainting and travelling.
That doesn't stop people calling on his help for those romantically involved. He's now also patron of engaged couples and happy marriages.
Throughout the 18th century, ladies loved their floral dictionaries, which listed the symbolic meanings of different flowers, according to YourTango.com.
The red rose was believed to be the flower favoured by Venus, the Roman Goddess of Love, and has therefore come to represent that.
Why do we give Valentine's cards?
Another idea is that when he was sent to prison, he sent a letter to a young girl he had fallen in love with and signed it "From your Valentine".
When did Valentine's Day become commercial?
It wasn't until the 18th century that Valentine's Day took off in England. Lovers began to send trinkets, cards and flowers to their loved ones.
A huge amount of printed cards would get sold, then in 1913 Hallmark Cards in Kansas City began mass producing specific Valentine's Day cards.
Now about a billion cards are sold every year and it's the second biggest card sending time of the whole year.
Courtesy: Mirror