Indian energy authority rejected Nepal's proposal to construct 132 KV Dhangadhi-Paliya Transmission through Dhudhiya National Park . Nepalese authorities see this transmission line is important for the energy supply in province 7.
During Nepal-India Energy the meeting held in New Delhi Neal Electricity Authority (NEA) and Central Electricity Authority (CEA) of India's high level officials meeting, Indian authorities rejected Nepal's proposal citing sensitivity of Dudhia National Park.
The fifth energy secretary-level joint steering committee meeting held between the two countries in April had informed the NEA and the CEA to give suggestions to the committee on the modalities of cross-border transmission line project within three months. (PR)
Before secretary level meeting, Nepal India Power Exchange Committee meeting held on Thursday and Friday in Nepal discussed the revised price for the electricity imported from India.
According to the report, Indian Panel led by CEA proposed a 15-20 percent hike, citing increased cost of power. However, NEA declined the Indian proposal saying the price rates of electricity imported from India are already high.
Nepal declined the Indian proposal saying the price rates of electricity imported from India are already high. NEA Managing Director Kulman Ghising, who led the Nepali panel at the meeting, said that that the proposal is unacceptable to him.
The NEA imports electricity from India via 132 kV, 33 kV and 11 kV transmission lines. It pays INR 5.55 per unit for importing power over 132 kV transmission lines, and INR 6 and INR 6.45 per unit over 33 kV and 11 kV lines respectively," said Prabal Adhikari, NEA Spokesperson.
"The rate is already high. India increased power price by 5 percent for the last six consecutive years when there was no power exchange committee meeting." The two parties decided to discuss this proposal at its next meeting due within three months.
However, NEA and CEA are positive to establish a power banking deal between Nepal and India. Power banking is barter of electricity for electricity instead of payments. One country exports electricity to the country it has a pact when it has surplus. It imports the same amount when it has production deficit.
"India is positive to establish such a deal. They will send us the modalities adopted by various Indian agencies that are doing energy banking at their state-levels," said Ghising.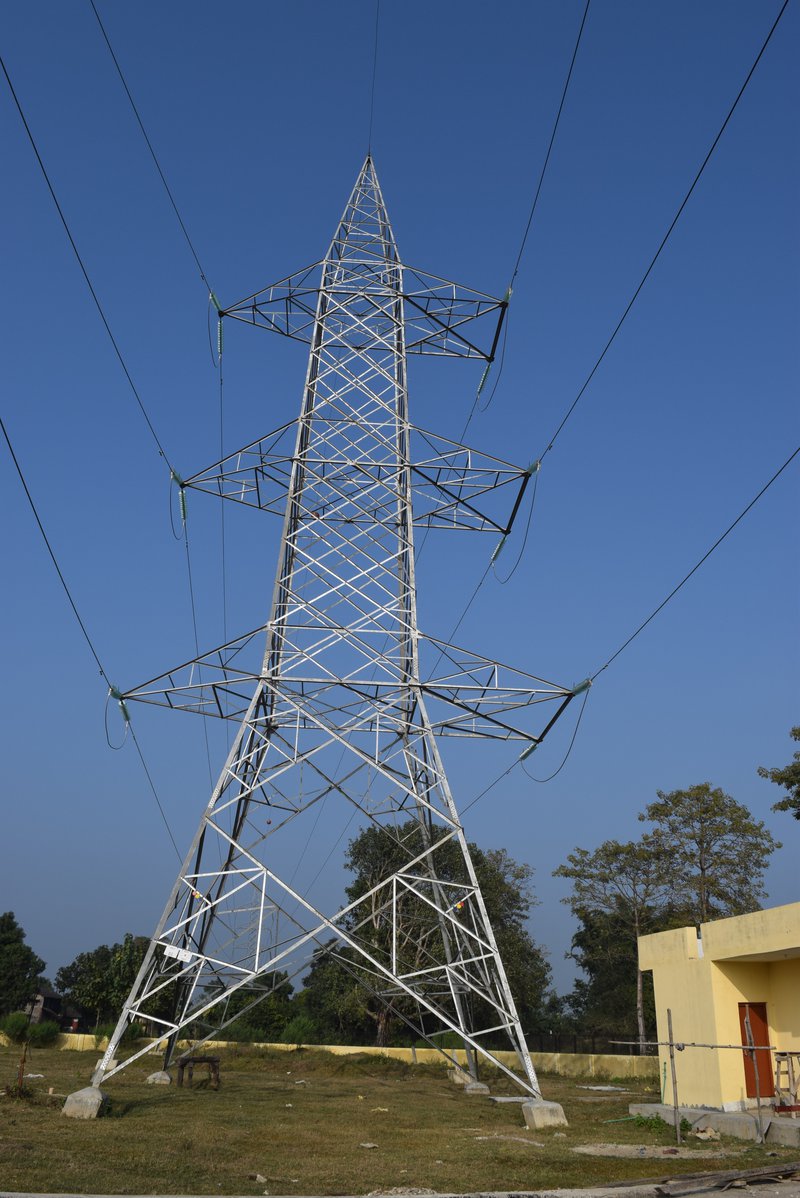 Regarding the funding and modalities of implementing the 400 kV New Butwal-Gorakhpur Cross-Border Transmission Line Project, both parties agreed to discuss it at another meeting within a month.
"We have held discussions on how much electricity will be supplied and in which season it will be done so to each other's country," said Prabal Adhikari, spokesperson for NEA. Adhikari had also participated in the meeting.
According to Adhikari, both parties have agreed to prepare the guidelines and modality of energy banking. Many Indian states are practicing energy banking and the meeting has assigned CEA to prepare the guidelines on energy banking in relevance to the condition of Nepal and India.
"The guidelines will be prepared within six months and after that NEA and CEA will have a final discussion on it," he added.
Meanwhile, NEA expects Nepal's electricity production to stand at 5,600 megawatts by fiscal 2025-26 by when domestic demand is expected to stand at 3,500 megawatts. Hence, the power utility has plans to export 2,100 megawatts of electricity to India through the energy banking concept.