Polls have concluded in Pakistan after an election campaign sullied by militant violence and widespread allegations of military interference that could see the former international cricketer Imran Khan gather enough support to lead his first government.
Fears of fresh violence preceded the vote and hours after polls opened hospital officials said at least 28 people had been killed in an explosion outside a ballot station in Quetta. A shooting between supporters of two opposing parties earlier left one dead and two wounded in a village near the northwestern city of Sawabi.
The national vote is a two-horse race between the Pakistan Muslim League-Nawaz (PML-N), a long-established party that has ruled the country for the past five years, and the Pakistan Tehreek-e-Insaf (PTI), formed by Khan to break open the nation's hidebound politics.
Three soldiers and one civilian were killed late on Tuesday night when militants ambushed an army team escorting polling staff in Pakistan's restive Baluchistan province, the military's media wing said in a statement, Mehreen Zahra-Malik writes.
The statement did not specify which militant group was involved but said the ambush took place at Dashtuk, near Pakistan's border with Iran. Earlier on Wednesday at least 29 people, including six policemen and two children, were killed in a suicide blast outside a polling station in Baluchistan's capital city of Quetta.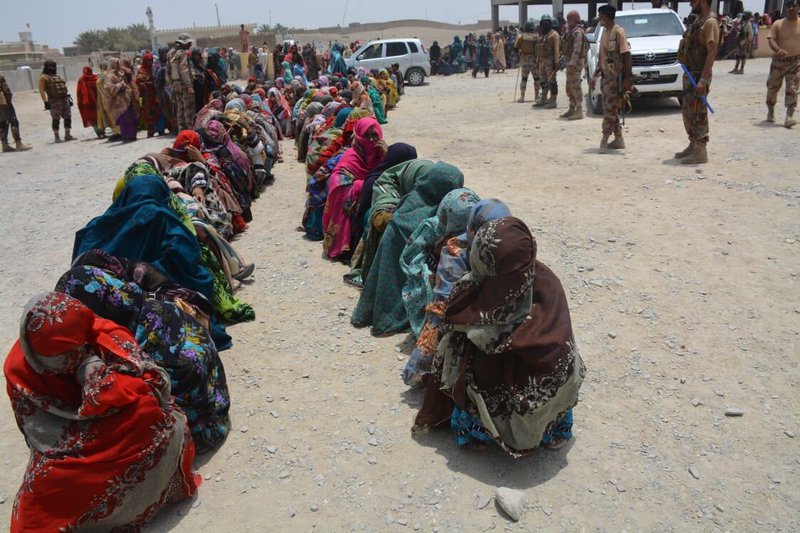 The daughter of Salman Taseer, the governor of Punjab, who was slain for advocating reform of Pakistan's controversial blasphemy law, has caused outrage by suggesting some women in the country should not be entrusted with the vote.
About 106 million registered voters can put their stamp on what will be only the second transfer of power from one civilian government to another in the country's coup-studded 71-year history.
Most analysts predict a hung parliament as the latest poll of polls by Gallup Pakistan shows the PTI marginally in the lead nationwide, but lagging in the crucial province of Punjab, Pakistan's largest.
Whoever forms the next government will have to deal with Pakistan's deteriorating economy. The rupee has slid in value over the past few months as the country teeters on the edge of a current-account crisis that will likely require it to seek a bailout from the IMF. The terms of any loan, which usually necessitate austerity measures, would cramp spending on the schools, hospitals and clean water that many of Pakistan's disaffected 210 million-strong population lack.
Source: The Guardian