Home Minister Ram Bahadur Thapa Badal launched Public Security Announcement (PSA), a program for community Police Partnership for peaceful and secure society.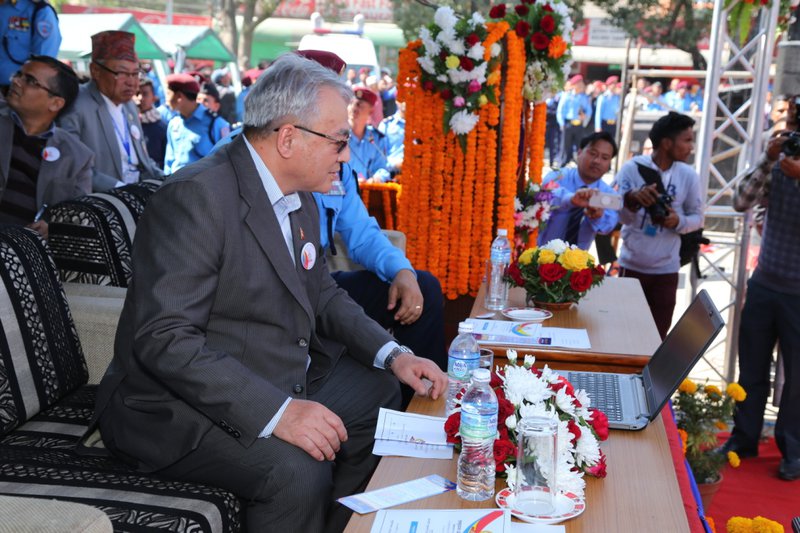 Addressing the inaugural program, home minister Thapa stressed the need to have peaceful and orderly society for the prosperous and happy country. He also said that Nepal Police has been making effective efforts to control drug and other hideous crime and the government will provide all necessary support to Nepal police to strengthen its capacity and capability.
Addressing the program Inspector General of Police Sharbendra Khanal said that public participation is prerequisite for the control of crime. "Only through the partnership of police, local level and public, we can achieve to maintain order and peace in society. This is the main aim of the program launched today," said IGP Khanal.
Mayor of Kathmandu Metropolitan City Vidya Sunder Shakya said that KMC is ready to work with Nepal Police to make Kathmandu safe and secure city.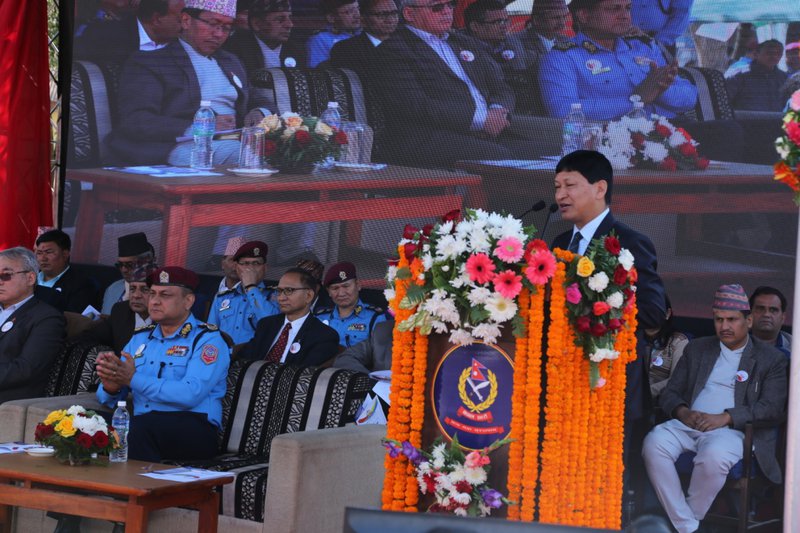 Chief of Metropolitan Police DIG Shailesh Thapa Chhetri also highlighted the importance of the program.
With an aim to control the crime and bad habit in society, the partnership aimed to collaborate police, elected local bodies and community to make peaceful and secure society.
The partnership will work along with Community-Police District Committee, Community-Police Municipal Committee Community-Police Ward Committee, Community-Police Tole Committee and Police-School Liaison Committee.