The problem in the software of the Department of Passport that resulted in the halting of services has been fixed.
Durapada Sapkota, spokesperson of the department, informed that the printing and distribution of passports have been resumed as usual as the problem in the software has been solved.
Issuing a notice today, the department said, "The problem that caused the delay in the verification process under the issuance of the electronic passport has now been fixed."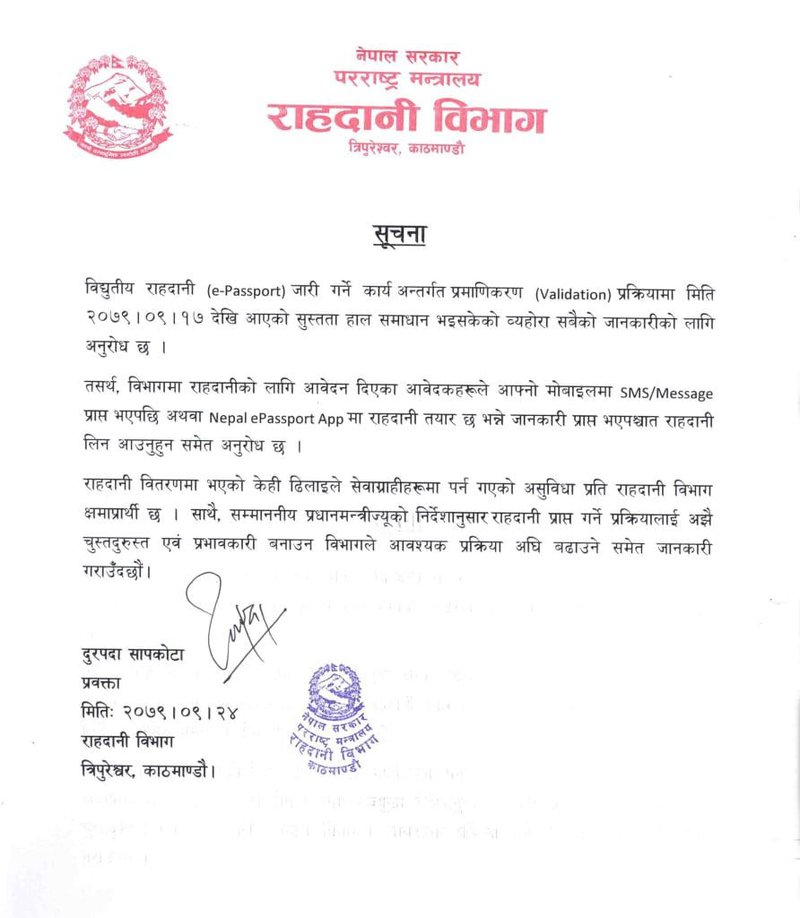 The technical problem erupted on January 1 following which a technical team from the Prime Minister's Office also inspected the department and held a discussion with the software provider to send experts to fix the problem.
Now onward, the applicants can contact the department after they receive a message in this regard to collect the passport.