The 74th Republic Day of India was celebrated at the Embassy of India in Kathmandu by organizing a special ceremony on Thursday.
Ambassador of India To Nepal Naveen Srivastava unfurled national flag of India to celebrate the 74th Republic Day Of India at the Indian Embassy in Kathmandu. Following the ceremony, Ambassador Srivastava read out address to the nation from the President of India.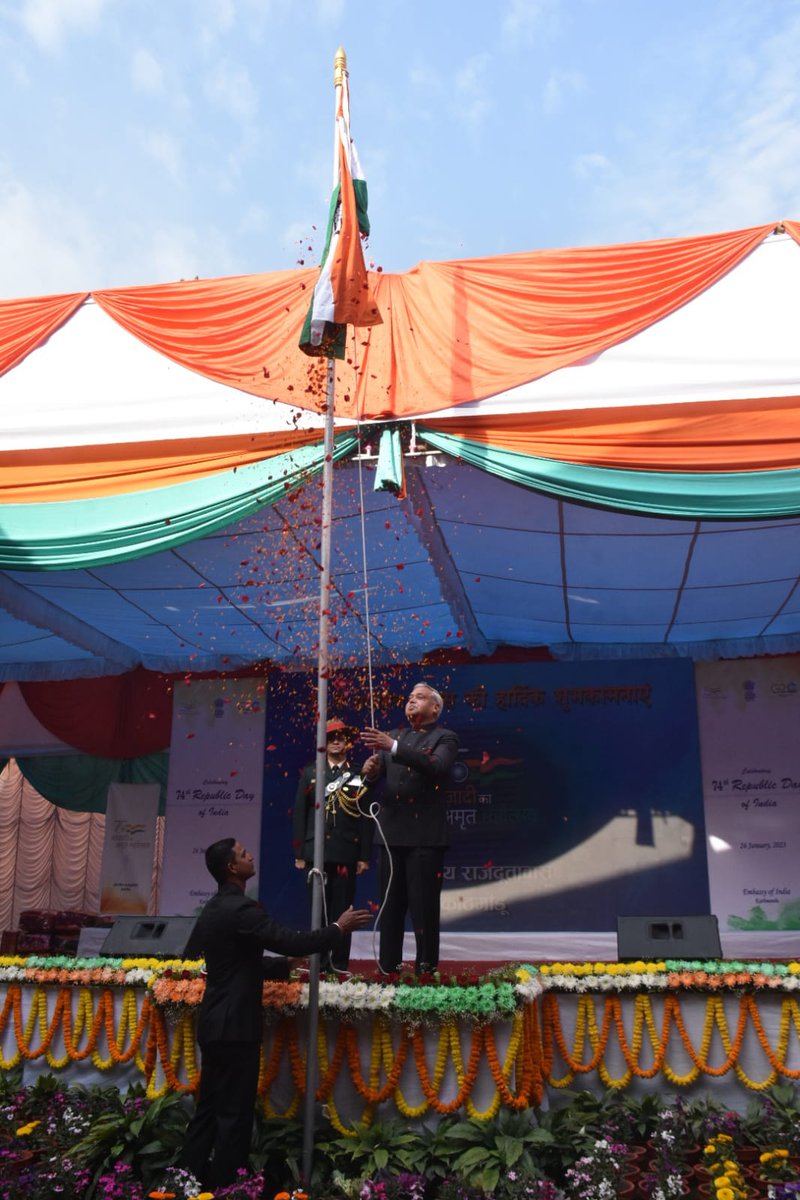 In her address, President Murmu noted the encouraging progress made by India on the economic front to achieve Gandhiji's ideal of 'Sarvodaya' or the upliftment of all, despite global economic uncertainties.
Ambassador Srivastava also felicitated war widows and next of kins of deceased soldiers by disbursing their dues of Rs. 46 million and blankets, according to a statement issued by the Embassy of India.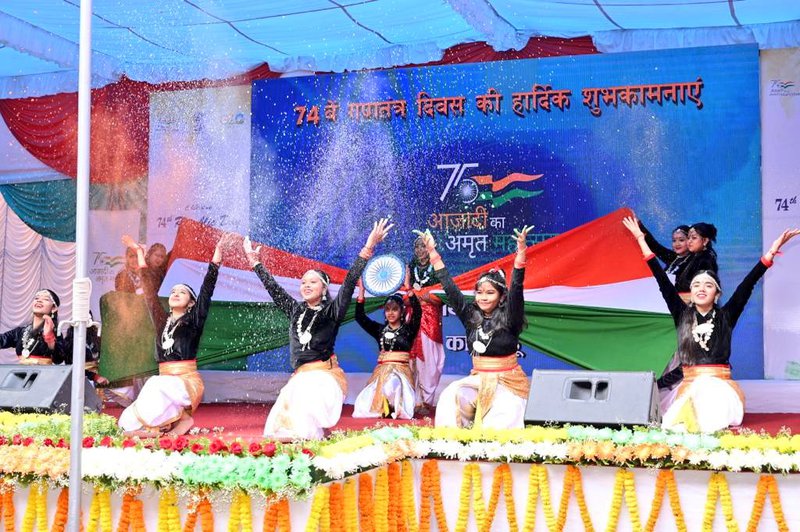 Reiterating its commitment to helping the retired soldiers, the embassy unveiled the Bhu Puu-2022 magazine covering the welfare initiatives of the government of India for ex-servicemen domiciled in Nepal.
The ambassador also presented books to various institutions. Meanwhile our Birgunj correspondent adds: Chief Minister of Madhes Province Saroj Kumar Yadav expressed his view that India had played an important role in the development of Nepal.
Speaking at a special ceremony organised on the occasion of the 74th Republic Day of India at the Consulate General in Birgunj on Thursday, Chief Minister Yadav said that the Indian government had provided important support to the development of Nepal in the fields of education, health, and physical infrastructure.
Nitesh Kumar, consul general of Consul General of India in Birgunj, expressed his hearty congratulations and best wishes to the entire Indian community and friends of India living in Nepal.