Former Taiwan President Ma Ying-jeou, who belongs to the Kuomintang, the largest opposition party, has begun his visit to China. Ma has become the first Taiwanese leader, current or former, to visit China.
Beijing is welcoming his visit. But the ruling Democratic Progressive Party is criticizing it, saying the visit sends a wrong signal to the international community.
Ma's trip is from Monday through April 7. He plans to make stops in places including Nanjing, which used to be China's capital when the Kuomintang governed the mainland. Ma will also travel to Hunan Province, the area where his ancestors hail from.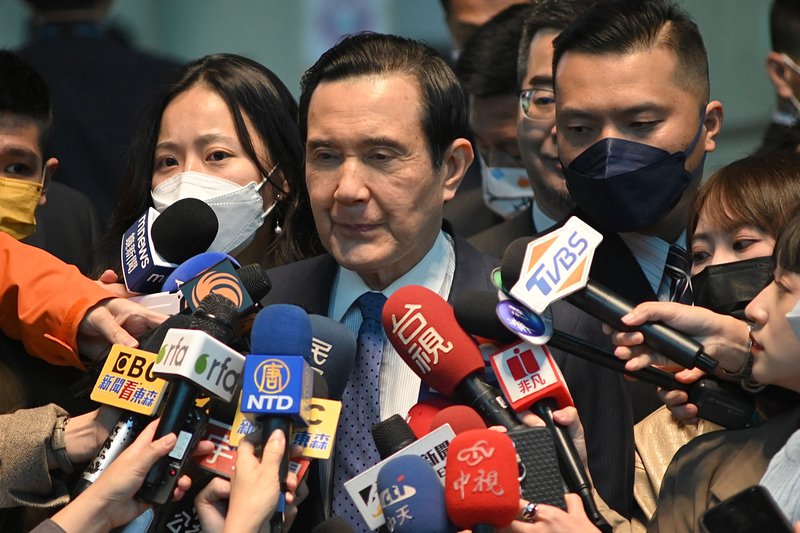 He brought Taiwanese young people who will hold exchanges with Chinese students. Ma said before the departure that he hopes to improve the current cross-strait atmosphere through the enthusiasm and interaction of young people, so peace can come sooner.
Ma arrived by plane in Shanghai Monday afternoon. He is taking a high-speed train to stay in Nanjing Monday night.
Ma has a view that the mainland and Taiwan both belong to one China, which is welcomed by Beijing. Observers say the possibility of his meeting with senior Chinese officials will not be ruled out, even though his itinerary does not include such meetings.
Ma's China visit came as Honduras ended ties with Taiwan in favor of Beijing. The ruling DPP criticized Ma, saying that a China visit at this timing will mean a reconciliation and send a wrong message to international community. The DPP refuses to accept the "One-China" principle.
Both supporters and protesters gathered at an airport in Taiwan on Monday as Ma was leaving for Shanghai. "One-China" advocates held their banner to support his trip, while a pro-independence group shouted its opposition.
President Tsai Ing-wen plans a trip to two Latin American countries via the United States from Wednesday. In the US, she is scheduled to meet with House Speaker Kevin McCarthy.