Phoenix College of Management which has been producing skilled and experienced human resources in the field of management and IT education in Nepal for the past twelve years, has honored National Cricket Players of Nepal for their outstanding performance in the Cricket Fraternity. The name of the National Cricket Players are Gyanendra Malla, Kushal Bhurtel, Kamal Singh Airee, Sundeep Jora, and Surya Tamang. The college honored the cricket players in presence of Special Guest Paras Khadka, Eminent Cricket Personality and Former Captain of National Cricket Team with Dosalla, Token of Appreciation and Cash amount of Rs. 50000 honoring their outstanding performance in Cricket.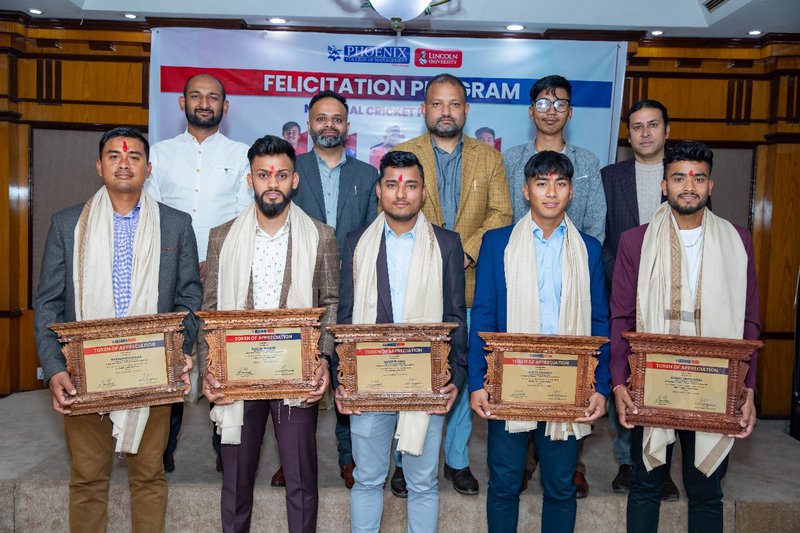 Honored Cricket Players are also studying in undergraduate programs at Phoenix College of Management. The felicitation program aimed to honor the national cricket players for their remarkable achievements and contributions to the sport. It was an opportunity to show appreciation and gratitude towards their efforts. The program provided a platform for the students to share their experiences and insights on how they have managed to balance their academics and cricketing career.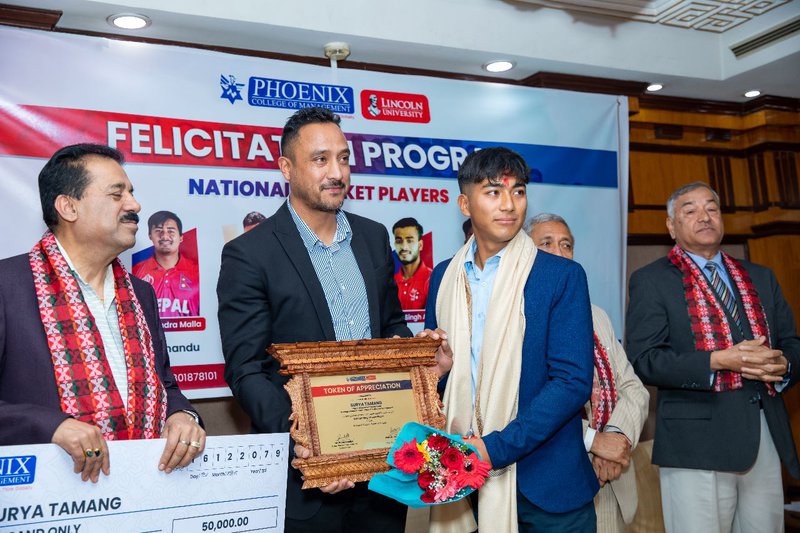 According to the Principal Prof. Dr. Fatta Bahadur K.C, the national cricket players are not only famous for their sportsmanship but also a good and meritorious student. He shared that player's closeness to the college and their passion for higher education proves that Phoenix College of Management is the first choice of national heroes and admirable students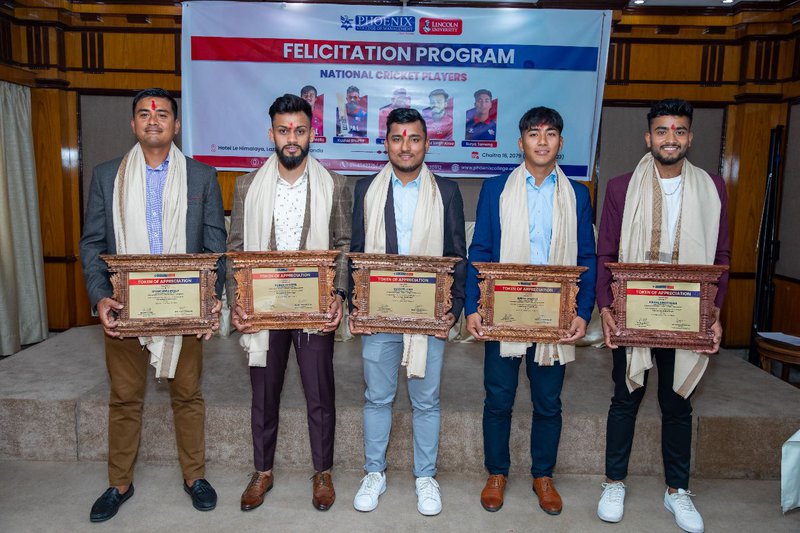 Laxman Pokhrel, Executive Director of Phoenix College of Management shared about providing 100% Full Scholarships to the National Cricket Players for motivating them in pursuing the higher education. The players shared about their experience in Phoenix College and about the delightful environment the college holds. They shared the importance for the players especially for their future career, an educated player is able to understand themself, the world and the game in a better way. Contemplating the same thing, the National Cricket Players pursued their Undergraduate Study at Phoenix College of Management. Phoenix College of Management is the first Lincoln University affiliated college running Undergraduate and Graduate programs in Nepal since 2012 AD.