The leaders of France and China have agreed that Russia and Ukraine should resume peace talks as soon as possible. They also agreed that no one should use nuclear weapons.
French President Emmanuel Macron and Chinese President Xi Jinping met in Beijing.
Xi said China and France have a responsibility to promote multilateralism and protect the peace, stability, and prosperity of the world.
Macron expressed hopes that China will work for peace in Ukraine. He said he's counting on Xi to bring Russia back to reason and everyone back to the negotiating table.
At a joint news conference later, Xi said China insists on promoting peace negotiations and a political settlement.
"China is willing to work with France to call on the international community to stay rational and restrained, and avoid taking actions that will further make the crisis deteriorate or even get out of control," Xi said.
Xi and Macron both said nuclear weapons must not be used.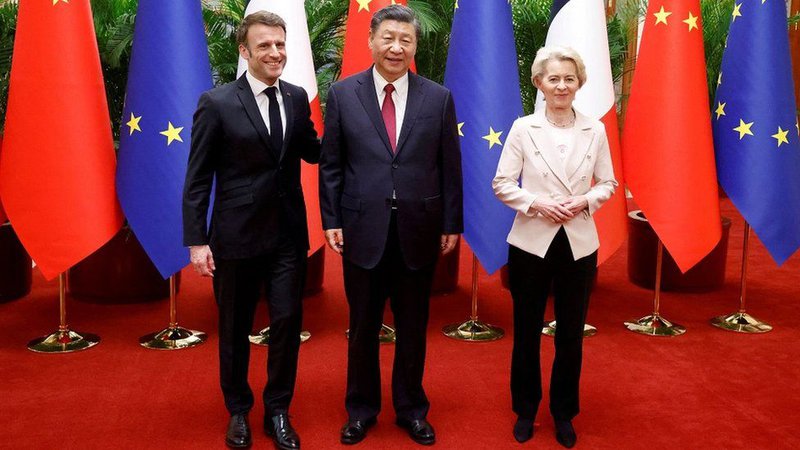 Macron said, "The desire that France shares is that nuclear weapons be totally excluded from this conflict, that all international treaties on the subject be respected, and that under no circumstances nuclear weapons be deployed outside the territory of states."
He said Russia's plan to deploy tactical nuclear weapons in Belarus goes against a commitment it made to China.
Macron said negotiations should be resumed as soon as possible to build a sustainable peace. He also said respect for Ukraine's sovereignty and territorial integrity is a condition for realizing peace.